By now you've seen the news headlines and read the stories detailing the long, exhausting hours healthcare professionals have worked during the COVID-19 pandemic. However, exhaustion isn't the only problem our nurses and healthcare workers face. According to a LinkedIn study, registered nursing was the fourth most in-demand job in our nation's workforce in 2021 because of aging Baby Boomers and lengthened life spans. 
The ongoing pandemic puts our healthcare workers in dire need of a "rapid response" as many continue to be overrun as a result of this public health crisis. When a patient's condition quickly deteriorates, nurses and doctors call for a "rapid response" as a way to draw in instant and additional support. These frontline heroes are tired and continue to carry an emotional and physical burden that needs to be eased.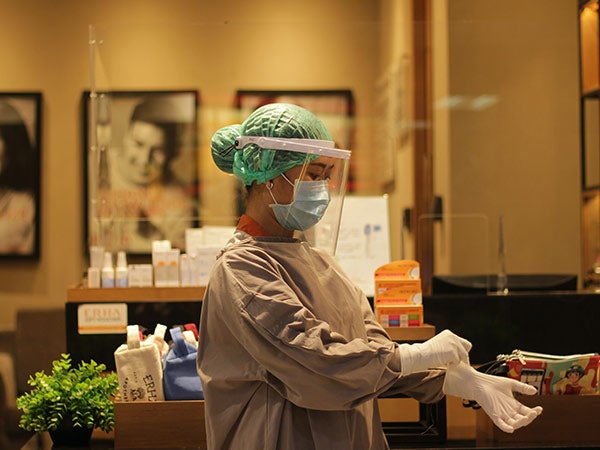 Considering this strain facing our healthcare systems, WGU Indiana set out to make its annual Night Shift Nurses Campaign even more impactful. The campaign, which began in 2013, sets out to honor our night shift nurses who inevitably end up working an extra hour when our state returns to Standard Time each fall. 
To show our appreciation for these workers who have already been burning the midnight oil, WGU Indiana delivered appreciation kits to more than 2,500 night shift workers at 26 partner hospitals and healthcare centers across the state. Each kit contained feel-good treats for healthcare workers, including eye masks, lip balm, chocolate, mints, coffee pods and much more. 

This opportunity to give back to our dedicated healthcare workers wouldn't be possible without the over two dozen WGU Indiana employees who volunteered to put together 170 appreciation kits. They also went the extra mile  and helped deliver these kits to hospitals and healthcare units across the state.

To further honor these workers, WGU Indiana also offered a Night Shift Scholarship to help people who are working all night long have access to an affordable and accessible option to add new skills to their tool kit. The deadline for this scholarship has already passed, but feel free to check out other financial aid opportunities here. 

While these appreciation kits may have provided brief relief to healthcare workers during their extra hour on the clock, it does not come close to solving the ongoing issues they continue to face. We know more and more healthcare workers are choosing to leave the profession because of these circumstances. 

However, there are solutions that could provide some much-needed relief including changing how Indiana rates and budgets healthcare systems, reevaluating how hospitals can deliver care and prioritizing staff mental health. These healthcare workers provide an essential lifeline for patients when they need them the most. But now, we find ourselves at a critical point where it's our turn to stand up and help alleviate the physical and emotional exhaustion of these frontline heroes.