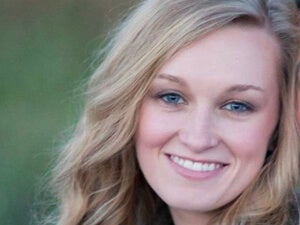 Describe your current position and what you've decided to do with your career since graduating from WGU Indiana. 
I am currently employed by a third party administrator for worker's compensation insurance as a Telephonic Nurse Case Manager. This career path entails many aspects of patient care, including reviewing medical records, confirming the current diagnosis, developing an appropriate treatment plan and addressing return to work issues.

Since the completion of my nursing degree, I have grown in my career field from a part-time immunization nurse to a full-time telephonic nurse case manager.
How did you come to learn of WGU Indiana and what prompted you to choose this online university for your nursing degree?
I learned about WGU Indiana through some intense online searching to find the school that best fit my needs and desires to further pursue my education. I had heard about the university through instructors and classmates who highlighted the fact of working at your own pace. This was most appealing to me!
I graduated from Danville Area Community College's ASN degree nursing school on December 15, 2017. A week later on December 23, 2017, I was blessed to marry my sweet husband, Reed. Due to being a newlywed and not having much of a steady income, I set a goal to finish my bachelor's degree in one, six month semester. My husband is a high school teacher who also serves as the varsity baseball coach and freshman basketball coach. While he was away coaching, I would take advantage of those times and force myself to work on school. My dedication paid off as I completed my degree in three months which allowed me to only pay for one semester.
You mentioned being a caretaker for your mom after her multiple surgeries. How did this inspire you to pursue a nursing degree? 
As a freshman in high school, I was attending a Friday night football game when I received a phone call that my mom had fallen off a step ladder while washing her car and broke her leg. At the time, I did not think much about it and expected that she would come home with a cast and crutches. My mom came home a week later after sustaining a bilateral right tibia plateau fracture. She went on to have numerous doctor's appointments that resulted in a total knee replacement, and in the end led to an infection. At this point, she had her knee replacement removed and the doctors decided to place an antibiotic blocker in her knee and establish a PICC line to administer antibiotics for three months. After the antibiotics, she underwent another knee placement surgery.
Throughout this process, I learned how to care for my mom as she required help with mobility, food preparation and bathing. I began making dinner almost every night after school, along with doing laundry and helping to clean the house. It became less of a chore and more of a way to serve my mom who was unable keep up with the household duties. In addition, while my mom was struggling with numerous medical concerns, my Nana, who lived across the street from us, was diagnosed with pancreatic cancer. While my mom was recovering from her many surgeries, I was also helping care for my Nana during her last few years before she passed away. This helped me understand devoting time to another and fully serving them with the expectation of receiving nothing in return. My past experiences led me to pursue a career in nursing and that my job is considered well done if my presence and actions can be reciprocated by a smile.
What advice would you give to someone in a similar position that wants to pursue a nursing degree?
I would advise them to serve others. Go to a local hospital or nursing home and volunteer your time to truly understand how to create an uplifting, healing environment. I sought out friends and acquaintances that were in the nursing field and asked advice on how to pursue my degree and job options. All aspects of the field allow a nurse to become influential, encouraging and quite honestly the only kind person to care for or speak to the patient.
Tell us more about the drive and organizational skills you stated assisted you to achieve your professional goals.
Your past experiences, no matter how challenging or enjoyable, all play a part in who you are today. During a time when my Nana was nearing her last days, I had just started a nursing program that would allow me to earn my bachelor's degree. I was so emotionally drained from the experience that I was unable put my full effort into school. I cried every night and failed all three tests in my first two weeks of school and felt like a failure.
One day, I came home from school and told my dad, who is the hardest working man I know, that I wanted to quit. My dad looked at me and said, "If your heart isn't in it, why are you there?" I decided to drop out and devote my time to Nana, spending her last two months with her. Shortly after her passing, a close family friend suffered from a brain aneurysm as well as a stroke, and her husband asked me to care for her in their home. I jumped on the opportunity. Due to some connections in which they had, it led me to be accepted by Danville Area Community College to pursue my nursing degree and later where I completed my ASN.
In other words, I felt like my future nursing career was in the trash when I quit school, but in hindsight, God was placing me in the program that was most suitable to my needs. From all of my past experiences, I learned never to quit, anything is possible and to enjoy your current situation. Even if it feels like a dead end, just like failing a nursing exam, look for the good in it. Learning from your mistakes will help you better succeed next time. There is no shame in asking for help as humility leads to personal growth and personal growth leads to success.
Any other details of your journey and pathway that you'd like to share?
The last piece of advice I would like to leave you with is to find a mentor to help you through what may be one of the most stressful times of your life. For me, this individual was my high school English teacher, Mr. Blaase. His advice still resonates with me today and I am truly grateful to call him one of my closest friends. I can never repay him for the amount of papers he would proofread for me.
He taught me to work hard for the grade I wanted, achieve the mindset I would need for the trials I would face and to lean on my faith. I had always been told that God never gives you more than you can handle, which is the most encouraging piece of advice I have ever received. If God believed I could conquer nursing school and state boards, I could and would.
"For I can do all things through Christ who strengthens me." Matthew 19:26