TechPoint recently announced the Tech 25 Class of 2020, and two WGU Indiana graduates made the list! Additionally, Inside Indiana Business shared this announcement, noting graduates Meghann Arnold (Director of Team Success at One Click) and David Rainbolt (Sr. Director, IT Infrastructure and Disaster Recovery for OneAmerica Financial Partners) as being honored in the Tech Professional Services Category. The Tech 25 Awards, now in its sixth year, honors a selection of 25 individuals who are exceptional workers helping grow Indiana's tech footprint. 
In this graduate spotlight Q&A, Meghann and David share their WGU Indiana experiences and what it meant to them to be named in the Tech 25.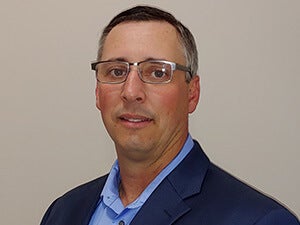 David Rainbolt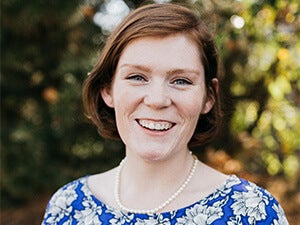 Meghann Arnold
When did you attend WGU Indiana and what degree did you earn?  
DAVID: I attended WGU Indiana from September 2013 to March 2016 and earned a bachelor's degree in network operations and security. 
MEGHANN: I attended WGU Indiana from 2013-2016 and earned a bachelor's degree in business with an emphasis in human resource management. 

What led you to becoming a student with WGU Indiana? 

DAVID: I earned an associate degree from Purdue University at a much younger age and wanted to complete the next degree level but did not have time for a traditional college due to my workload and raising two kids. WGU offered the most attractive program to fit my needs. 
MEGHANN: I wanted a school that would allow me to work full-time, do things at my own pace and on my own schedule. 

What was your experience like as a WGU Indiana student? 

DAVID: I had a great experience at WGU Indiana. The curriculum and ability to move at my pace really made the experience a positive one. 
MEGHANN: My experience at WGU Indiana was very rewarding. I was able to learn in the ways that worked best for me. I had two babies while I was a student and both times I received a very thoughtful note from my mentor and from the chancellor. It was great to feel so connected. 

Any advice you'd give to other WGU Indiana students looking to secure a profession in the tech industry? 

DAVID: Curiosity and creativity are two of the most important items that have really excelled my career. Just fixing something isn't enough for me; I want to know the how and why behind the issue to be able to solve similar issues quicker the next time. Creativity of solutions is also a great tool to have. Many times when others give up on a problem, that creativity allows me to keep going and find a solution.  
MEGHANN: Start networking now! Make connections before you need them and build the relationships in a giving way. 

What does it mean to you to be a winner of TechPoint's Tech 25 Class of 2020? 

DAVID: It is a great honor to be recognized as a top Tech 25 professional. I pride myself on the detailed work to get things done right the first time, being a great teammate and always getting the job done when called upon. This award shows that the people around me truly see that reflected in the work I do.
MEGHANN: I'm so honored to be recognized with this incredible group of professionals. I've worked very hard during my career, and it feels amazing to be spotlighted. I work among a great, talented and smart group of people—and I feel humbled that I was chosen for this nomination. 

Anything else you'd like to share about your time with WGU Indiana, how you're impacting the tech industry today or the Tech 25 nomination? 

DAVID: The decision to attend WGU is definitely one of the best decisions I could have made. Not only did it further my technical knowledge, but it allowed me access to finish my bachelor's degree and to get to the level of management that I am in today. I would highly suggest anyone looking to further their studies to attend WGU—especially if traditional college is not the best fit for them
MEGHANN: WGU Indiana was the right choice for me and I highly recommend it!