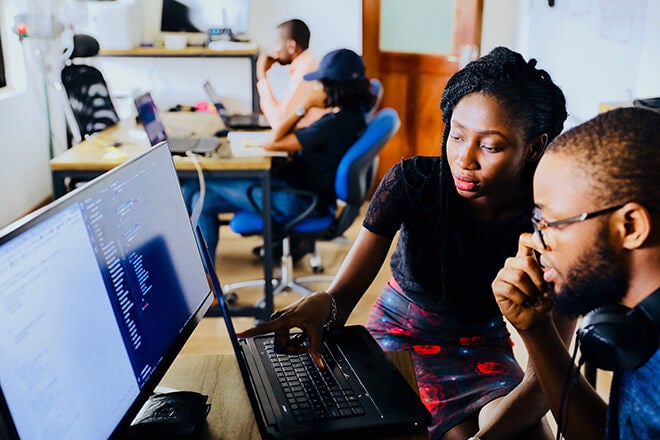 WGU Indiana continuously strives to create opportunities for the Hoosier community by finding ways to increase their influence beyond undergraduate degrees. As part of WGU Indiana's goal to multiply their community impact by 10 times in 2020, their affiliate WGU Labs is helping educate high school students on career readiness. 
WGU Labs recently announced a product and market development agreement with MajorClarity—an education technology company designed to help students discover their future careers and the postsecondary paths needed to attain them. As part of the partnership, WGU Labs will develop content for interactive career simulations and provide support for MajorClarity's market expansion.  

Rather than simply reading about careers or watching videos, MajorClarity engages students with career "test drives" through authentic, career-specific projects designed to give students a deeper understanding of different careers to help them determine which roles might be a good fit. 
This career-first, student-centric approach is a shift from how college and career readiness systems have typically engaged students. This partnership will unify teaching, counseling, and career readiness in a single platform that puts the student at the center of their own future.
The goal for this partnership is to help students achieve successful career outcomes in hopes to add value to the workforce and society. WGU Indiana's purpose is to bridge the gap between talent and opportunity and tackling this initiative will help drive this message across all levels of education in Indiana. 
Click here for more information on the WGU Labs and MajorClarity partnership.