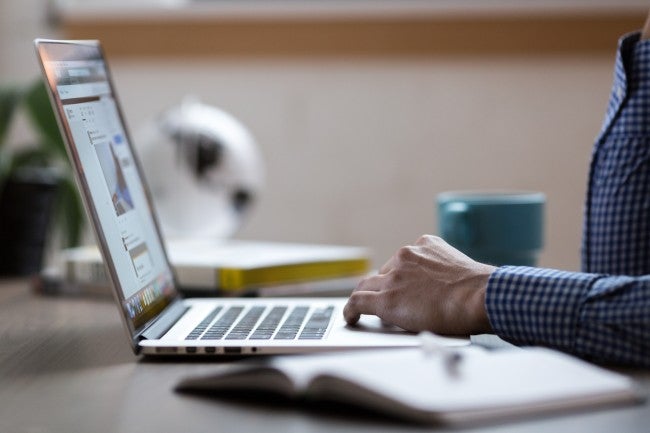 While the saying "the only constant in life is change" has always been true, it is hard to have imagined what 2020 would bring at this time last year. Last year was a case study in adaptation. The key to being able to adapt is to take in information and consider it from various perspectives and make a sound decision related to next steps. Einstein said it this way, "The world as we have created it is a process of our thinking. It cannot be changed without changing our thinking." In the following paragraphs, we will explore three types of questions IT leaders should be prepared to ask.
Having the ability to ask the right question at the right time is key! As an IT leader. I have observed this in real time during so many meetings. Asking the right question can be very impactful as it can change the course of a conversation and open up new and previously unseen opportunities.
What are the keys to a great question? Great questions are thoughtful and relevant to the conversation, but they also stretch the thinking of those in the room. Often, this even includes the person asking the question. We will refer to this as the "Game-Changing Question." In this situation, the goal is not to reinforce what has been said or to directly align others to your line of thinking. The skill of being able to not only follow the conversation but also think about where the conversation is going is not easily acquired, but it can turn the course of a conversation and potentially an organization. Your goal should be to start a conversation that fuels collaboration. As an example, let's say that you are participating in a board meeting and the discussion focuses on future product strategies. Asking a question like, "How might we leverage our deep experience as an organization and leverage that to enter a new market?" can lead the discussion along. Alternatively, you might choose to say, "It seems that our deep experience is related to aiding customers in manufacturing their products. How might we extend our service offerings to increase our share of each customer's spending?"
Another type of question focuses on building upon your knowledge and understanding. The year 2020 serves as an amazing example because it has given us so many great opportunities to seek to understand the world from others' perspectives. As an IT leader, you must develop the ability to recognize your strengths and areas of opportunity. This skill is critical to identifying the opportunities you have to strengthen your understanding. If the best ideas are to rise to the top, we must utilize what I will call "Listening Tour Questions." When you are on a listening tour, you are content to learn. You are not attempting to demonstrate your knowledge, and even at times you may experience an epiphany by listening to someone else talking about a topic upon which you already have a firm grasp. The following are great examples of listening tour questions:
What do you see as the biggest challenge facing our firm in the next 2 years?
What opportunities do we have to utilize technology to improve the efficiency of our operations?
Finally, potentially one of the most powerful tools in any leader's toolbox is the art of asking questions that involve mentoring and coaching. We will call these types of questions "Coaching Questions." When asking this type of question, we are often confident in how we would answer the question we are asking. We are not seeking to learn the answer as much as to help the other person consider a matter and learn about how they are navigating the topic at hand. With that said, it is important that we always keep the door open to learning. Even when you feel very confident watch out—you might just learn something yourself. At the end of the day, this approach to questioning is successful if any of the following occur: First, you cause another to think more deeply about a topic. Second, if you think more deeply about a topic. Third, if you establish a new common ground with the other party that can be built upon in future conversations. In any case, we should be willing to stretch our thinking together. The following questions serve as examples of coaching questions:
How might you approach a similar situation if you were to encounter it again?
Who might have been able to assist you with the project? How might I be able to assist you in the future?
In summary, as an IT leader it is important to have an open mind and to remain agile in terms of your thinking. Every conversation is an opportunity! The opportunity may revolve around drawing others into ongoing conversations and collaboration. Or perhaps the focus is on learning and reshaping your thinking or influencing others to think differently or more deeply.  The only thing that does not change is that we will continually need to adapt. Remaining inquisitive is critical to positioning us for whatever lies ahead.
In Western Governors University's master's in IT management, we focus on preparing you to ask the right questions and influence the course of your organization. We would appreciate the opportunity to speak with you about how WGU may assist in advancing your career!
Additional Recommended Reading:
·  Fadem, T. J. (2009). The Art of Asking: Ask Better Questions, Get Better Answers. Upper Saddle River, NJ: FT Press.