As you know, WGU's learning model is centered entirely on students and their success. We were founded by governors whose sole goal was to give their states' residents better access to high-quality education so they could reach their career goals.
In other words: At WGU, it's all about you.
We hope you know that, and that you experience it in every interaction you have with the university. But just to make doubly sure, this month we're celebrating Student Appreciation Month and letting you know just how much you, WGU's Night Owls, mean to us.
So we thought we'd ask some of the university's leadership to share their thoughts about WGU's student body. Here's what they had to say.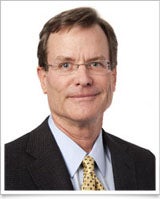 Bob Mendenhall - WGU President
"The decision to go back to school isn't an easy one—and that's just the beginning of your journey. We're aware of the sacrifices you make and the struggles you face in the pursuit of your education, and we deeply appreciate the resolve you bring to your studies and the strength you bring to every challenge. We are committed to help you succeed in every way we can, but we know the real work is yours. Thank you for choosing to be a WGU Night Owl and for making your unique story part of the diverse, inspiring WGU student body!"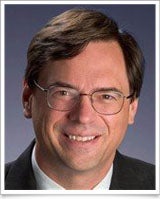 David Leasure - Provost
"I've worked with a wide variety of students in my career. What I love about working with WGU students is that you're tough, hard-working, and truly interesting people with amazing personal journeys. Thank you for giving us the privilege of supporting your success!"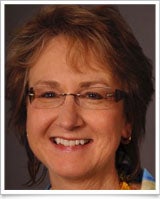 Sally Johnstone - Vice President of Academic Advancement
"Being a WGU student speaks well of you as a member of your community as you develop new skills and knowledge to help you contribute more fully. As a member of the wider community of Americans, I appreciate your work and efforts to be an educated citizen. Thank you!"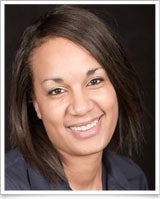 Mitsu Phillips - Associate Provost of Mentoring
"When I think about our WGU students, I think about the most dedicated group of people I've ever had the privilege of working with. Through thick and thin, ups and downs, challenging courses and Taskstream submissions, our WGU students never stop striving for success. As a member of our WGU faculty, and a WGU alum myself, I can't say enough about how proud I am of our students."
Stacey Ludwig-Johnson

Associate Provost of Academic Services
"I have had the opportunity to work at WGU for 15 years and I enjoy my work every day. I get to work with talented, innovative people who have one thing in common—a love for our students. I appreciate the fact that you have put your trust in a relatively new competency-based institution and it is our goal to meet every one of your expectations and then some! I'm so proud of the work that you do every day despite the various responsibilities that you juggle. You amaze me!"
Chris Mallett

Associate Provost of Program Development
"All of us at WGU understand that our students pay our salaries. We work hard to live up to the responsibility this brings by providing a high-quality curriculum and a responsive student service experience. Please don't ever hesitate to let us know if we're not earning our pay. We'll respond promptly and will work hard to meet or exceed your expectations."
On behalf of all of us at WGU, thank you for all your hard work, your determination, your commitment to your education, and the way you make us proud to be part of your university! Stay tuned this month to The Night owl for stories of some of the amazing examples of WGU students who are truly giving back to their communities and making the most of their education.