Summer 2017 Commencement is nearly upon us and we are excited to welcome so many of our graduates, alumni, and their families to Salt Lake City, Utah!
With over 10,000 graduates, we've heard many amazing stories of perseverance and hard work. Two of these stories will be shared at the commencement ceremony on Saturday, July 15, 2017.
WGU is proud to announce our student speakers for 2017 with hopes of inspiring others to strive for their best, lead with courage, and never give up.
Bachelor of Arts, Elementary Education & Special Education
Master of Education, Instructional Design
There was a day that if someone told Erin Bishop she would eventually stand before thousands of WGU graduates to represent her graduating class, she would have said, "No way. Won't happen." It would've been the day she dropped out of high school to escape her home environment and take a full-time job.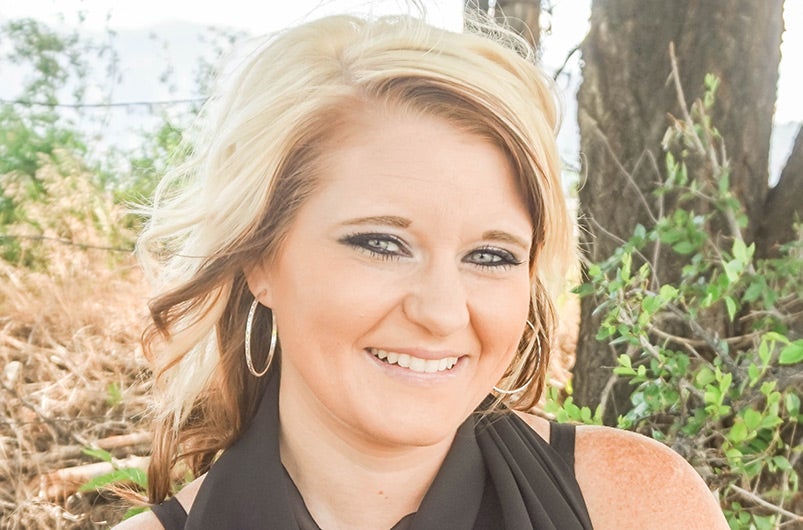 Erin Bishop - South Weber, Utah
Now though, she's not only addressing her fellow graduates at WGU's annual summer commencement July 15, 2017, she helps keep the most severely challenged students in school as the behavior specialist at Utah's Weber School District. "Growing up, I was the child that wasn't supposed to succeed," says Erin, recalling how she was tempted to drop out of high school again, during her senior year, when she became pregnant. "But I had a teacher, Mr. Jones who focused on seeing my worth and potential. He provided me with crucial support and guidance so I could graduate with my class."

Erin's path, from her high school graduation to this WGU commencement, wasn't a smooth one. She went from one low-paying, dead-end job to another until she decided to become a teacher and pay forward the support Mr. Jones gave her in high school. After Erin enrolled at WGU, she earned a dual bachelor's degree in elementary education and special education in 2013. Over the next few years she taught 6th grade, a 5/6th grade split, and 4th grade in South Weber, Utah, while pursuing the master's degree she's receiving now. With her promotion this spring to behavior specialist, Erin rotates between 27 elementary schools developing the behavior plans her students need to succeed.
Had it not been for Mr. Jones, Erin says, she doubts she would've been able to get her life back on track. While pursuing her college degrees, her WGU enrollment counselors continued providing her with the encouragement she needed to succeed. "You reach out for cheerleaders along the way and every time I felt like saying, 'I can't do this,' they said, 'you can do this, you can do hard things. You can accomplish anything.' So, if you have that self–doubt, I'm proof you can overcome that."
Master of Business Administration
When WGU graduate Kristen Gibson walks for her MBA degree during commencement, it will represent the many years she's redefined her limitations. She's a first generation American from Jamaican heritage and the first college graduate in her family. And now with a new promotion at work, she's creating an entire department with her fresh business savvy. 
"My life hasn't been traditional by any means," says Kristen, about seeking a graduate degree after going from one short-term job to another. "It didn't fit the idea and dream I had for myself." That's when WGU became an option. She saw it as a path towards landing a permanent career.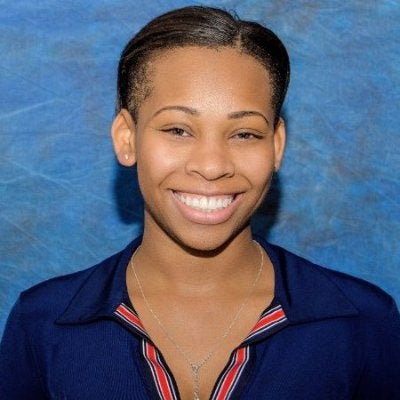 Kristen Gibson - Oakland Park, Florida
Kristen's dreams were less about what she did for a career and more about her personal fulfillment. She wanted to create value in her role. "You don't get that feeling from a call center. Customers may say 'thank you,' but they're not really thanking you after you tell them what they'll have to pay for cable service."
Kristen had the drive to succeed from her undergraduate years when she worked three jobs to put herself through school. This time, her MBA required more than drive; it required grit. That's when she relied on her "personal compass" in the program, she says, WGU Mentor Jeremy Little. "When Kristen came into the program, she was all in," recalls Jeremy. "She always felt she understood her path through the program, and if at any point she didn't, she didn't dwell on problems. She focused on controllable solutions."
Soon after starting her WGU studies, she obtained a temporary role and was "all in" there too.  Kristen says she immediately applied the knowledge and skills she was learning in her MBA program, and her level of analysis and insight secured her a permanent position. Now as senior travel coordinator with ABB Optical Group, she uses the same formula for success she used at WGU; create value. 
"It's not enough to just know something, or be able to apply what you know to life," explains Kristen. "When you come into a situation and you know what you want, don't limit yourself to asking others how to go about it. Instead, create new opportunities for yourself by finding the problem and providing the solution."