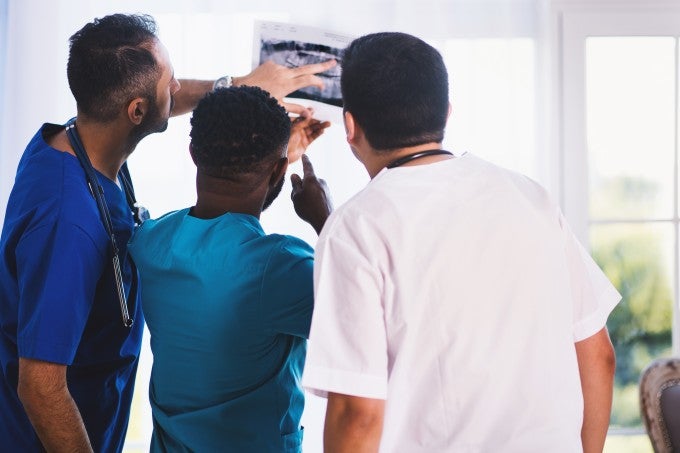 Heidi Perkins, a resident of Knoxville, Tenn., just began her career as a WGU Tennessee Program Mentor this past January, but she's gotten to know her students so well in nine months that she feels as though she's known them a lifetime. We sat down with Heidi to hear about her transition from online university student to university mentor, and how she's making a difference in her students' lives every day.
How did you decide to become a mentor? I have not had the smoothest academic experience. I received all my nursing degrees online; but because I dropped out of high school, none of the learning came naturally. The RN, BSN, and MSN degree programs I chose didn't offer mentors. When I started working, I promised myself I would eventually become a mentor or teacher to help those nursing students struggling with online courses the way I once was. WGU Tennessee's mentor program offered the perfect opportunity.
How long have you worked in a teaching environment? I've been teaching for about 15 years in hospital, classroom, and clinical settings. My experience includes assisting with the development of computer-based learning courses and with electronic medical record planning and development.
How many students do you work with in Tennessee? I have 18 students in the state, and I'm inspired by a different one each day.
What are your top three tips for success for students or those thinking about returning to school?
Make sure you are returning to school for you! Not for an employer, friend, spouse, or family member. Many employers now require nurses to earn BSNs by a certain date in order to remain employed. If you enroll in WGU Tennessee for this reason alone, do you truly have the dedication required to complete the program? Be sure you're doing this for YOUR professional and personal growth.
Don't underestimate how long a course will take to complete. While many College of Health Professions students can accelerate through certain material thanks to our competency-based model, others find that some courses require more time and dedication than anticipated. Tell your support system how much time you'll be allotting to your coursework. Doing so will hold you more accountable!
Take advantage of the resources that make WGU Tennessee great. It's not your ordinary online university. It offers 24/7 access to true one-on-one mentoring. Program Mentors and Course Instructors understand that many WGU students have not been students for years and may need extra support. We're experts at tailoring our mentoring sessions to students' needs.