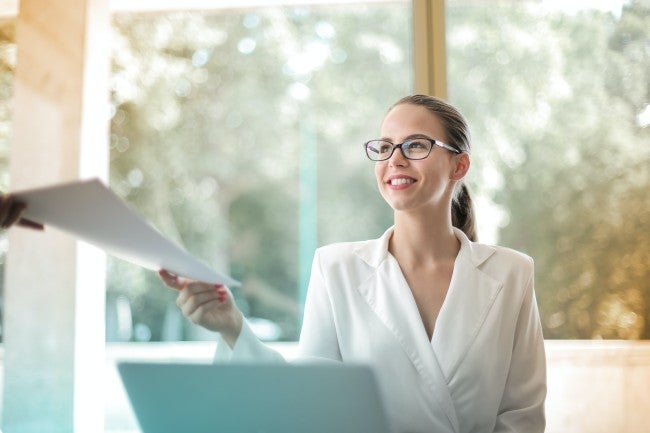 If you're ready to launch or accelerate a leadership career in healthcare, you're likely weighing your degree options.
A master's degree can open new doors for higher-level management or leadership positions and can also put you in a prime position for multiple job prospects. In fact, the U.S. Bureau of Labor Statistics anticipates very strong demand for health services managers and healthcare executives through 2026, with an impressive 28% projected growth rate.
But which degree program is right for you?
The good news is there are several types of healthcare degrees that can qualify you for a management career in the medical field. But with all the options out there, finding the right match can be confusing.
This guide will help you make an informed decision choosing the right program for in a Master of Health Administration (MHA). 

What is a Master of Health Administration?
An MHA, referred to as a master of health administration or a master of healthcare administration, is a degree program that focuses on business management within the healthcare system. This program is not to be confused with an MBA program or a healthcare MBA. An MHA prepares students to develop, plan, and manage healthcare operations within facilities and across systems. The curriculum usually involves basic business courses, much like a healthcare MBA, and some industry-specific subjects. 
Other areas of study might include subjects like:
Ethics

Accounting
Human resources
Strategic planning
Healthcare delivery
Medical informatics
Health policy
Microeconomics
What Careers Can I Pursue with a Master of Health Administration?
The most common jobs for those with an MHA include: 
Chief Executive Officer
Chief Operating Officer
Division Director
Unit Administrator
Senior Analyst
Financial Officer
Information Officer
What is Unique About WGU's Master of Healthcare Administration Program?
Our MHA program teaches students how to drive innovation and lead effectively within a healthcare organization. It explores the healthcare industry through comparison research, application of disruptive leadership concepts, and advanced technology applications.
Through WGU's accredited MHA program, you'll have the opportunity to collaborate with leaders in the healthcare industry to identify opportunities for improvement, propose solutions, and perform a business analysis. You'll also examine the use of technology to improve outcomes in patient-centered care.
What Careers Can I Pursue with a Master of Healthcare Administration?
By pursuing the WGU MHA program you will be equipped to pursue high-level leadership roles such as:
Chief Executive Officer
Chief Operations Officer
Clinic Manager
Department or Division Director
Department or Division Manager/Supervisor
Healthcare Executive 
Medical and Health Services Manager

Healthcare Administrator 
Hospital Administrator 
Nursing Home Administrator 
Clinical Manager
Health Information Manager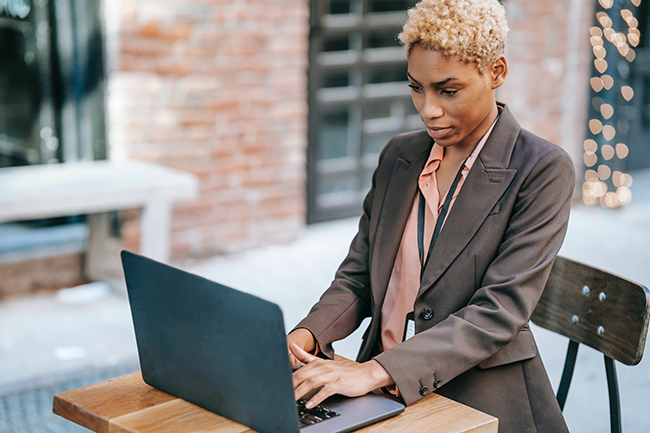 Should I Get an MHA at WGU?
Ultimately, it comes down to the kind of job you want. Leadership skills and other soft skills are often needed in employees at these levels, and offer those management techniques and strategies in the curriculum. Additionally, value-based care is critical as a differentiator between the WGU program and our competitors.
What Are Employers Looking for in Healthcare Administration Degrees?
Strategic Planning
Budgeting
Health Administration
Behavioral Health
Quality Management
Performance Improvement
Mental Health
Program Development
Managed Care
Case Management
Auditing
Utilization Management
Business Development
Medicare
Population Health
Social Work
Billing
Clinical Practices
Psychology
Rehabilitation
Financial Analysis
Performance Appraisal
Electronic Medical Record
Cardiopulmonary Resuscitation (CPR)
Clinical Supervision
Management
Leadership
Operations
Communications
Coordinating
Innovation
Problem-Solving
Customer Service
Integration
Interpersonal Communications
Written Communications
Presentations
Decision-Making
Research
Business Administration
Scheduling
Teamwork
Microsoft Excel
Mentorship
Verbal Communication Skills
Microsoft Office
Program Management
Influencing Skills
Quality Assurance
Negotiation
When considering a healthcare degree program, it's important to pick one that will equip you with the skills and knowledge employers are looking for. 
At WGU, our career-focused curriculum is designed to set you up for real-world success. When you complete our MHA degree program, you can feel confident knowing you've mastered the top skills employers are looking for. 

WGU's Master of Healthcare Administration Degree
Our MHA degree program is designed to create leaders in the field of healthcare. It focuses on quality improvement of person-focused, culturally relevant care with an emphasis on professionalism, technology, and ethical practice.
Some of the specific subjects taught in WGU's MHL program include: 

Leadership, innovation, and management

Healthcare systems
Healthcare quality
Financial management
Healthcare analysis
Risk management
Health information technology
Community health 
If you're looking for a management or executive-level position in healthcare, an MHA from WGU is an ideal choice. Here's why:

It's affordable.

Our low, flat-rate tuition covers as many courses as you can complete each six-month term. Plus, you can continue working at your full-time job or maintaining your responsibilities while pursuing your online master's in health leadership.
You can accelerate.

Our unique competency-based education (CBE) learning model measures skills rather than time spent in a classroom. Students progress through courses as soon as they can prove they've mastered the material, rather than advancing only when the semester or term ends.
It's flexible.

Our all-online, career-focused Master of Healthcare Administration program fits seamless with your current lifestyle. You can study and work independently with support and instruction from WGU faculty.
It's respected.

WGU's top accreditations—the same accreditations as many state universities—are valued by both employers and peers. You can feel good knowing you'll get a quality education that's respected by your industry.
The bottom line: If your goal is to move into a high-level healthcare leadership will better equip you for that career path.