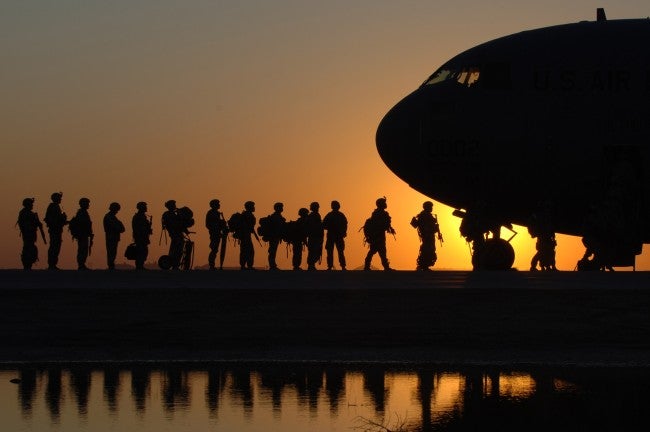 What is a military nurse?
There's no question that being a member of the military can be a dangerous occupation, rife with opportunity for injury or harm. Luckily, military nurses are there to care for members of the military and give them the medical treatment they need. A military nurse is a registered nurse who is also enlisted in one of the branches of the military, serving their country by providing medical care to other service members. They also support to the families of our servicemen and servicewomen. Military nursing is a crucial branch of nursing that is vital to military success.
Within each branch of the military, military nurses have the opportunity to serve in a variety of different capacities, some of which can send them all over the globe. For example, the Air Force employs Flight Nurses, who render their services high in the skies as patients are transported via plane, helicopter, or jet for further medical care. Military nurses who work in the Navy are often stationed on U.S. Naval ships to provide immediate and preventative care to Naval officers, while Army nurses may work in military hospitals, or be sent to serve in active war zones to help those in combat. Army nurses offer vital support to army members by giving them specific nursing care, catered to their needs. Whether stationed at home or abroad, military nurses are called upon to apply the standard offerings of a registered nurse in a variety of different settings to support our nation's brave service members in the Air Force, Army, Navy, and more.
What does a military nurse do?
Get ready for action—this role isn't your typical registered nurse job. Imagine all the things nurses have to do on a regular basis, such as employing critical thinking skills in high-pressure situations, managing emergencies with swift and decisive action, and maintaining a sense of calm for medical teams and patients alike. Now imagine doing all of that in a military setting, especially in instances of combat assignments. No doubt about it: being a military nurse is an intense role, but it's also incredibly rewarding.
Depending on which branch of the military you choose to work with, assignments can vary—but there's definitely never a dull moment. You may be expected to travel both nationally or internationally, depending on what your branch of the military needs. Military nurses can also be called in to offer support during natural disasters. No matter where your post may be, you'll be navigating highly sensitive situations that require the utmost care and professionalism—and you'll need to be ready for anything at a moment's notice. Some of the experiences you may encounter include: 
Active war zones: This is where critical care skills come into play. Being a military nurse in an active war zone is very much a grace-under-pressure situation, as you'll be expected to provide immediate critical care to active-duty military members who have been injured in combat. You'll be on the front line right alongside officers in combat. Injuries can range from gunfire wounds to loss of limbs, battle trauma to vehicular injuries, and other mission critical medical situations that can be highly stressful, especially under the added pressure of being in a war zone. It can be an intense and emotionally draining job, but many say that the sacrifice is worth it. This front line work is possible for all kinds of military nursing specialties—army nurses, Navy nurses, and more can all be nursing on the frontlines, helping service members.
Army bases: Working on an army base doesn't have the same kind of stress as providing care in an active war zone, but in some instances, you'll be supporting recovering personnel. For the most part, think of working at an army base as working in a community or small town, where you'll be offering standard and preventative care to military families. Your day-to-day workload will include treating a variety of diseases, medical conditions, and other assorted injuries. These army nurses are no less valuable than other nursing specialties within the military.
Aeromedical Evacuation Liaison Teams: If being a flight nurse in the Air Force is your military nurse role of choice, you may find yourself as a member of the AELT. Working alongside a medical services corps officer and radio technicians, you'll be called upon to provide care to both military and civilians as needed in active war zones, providing care for those with active combat injuries while being transported to a different facility for more specialized care. This can include amputations and other life-threatening wounds—think of it as "an ICU in the sky." You may also offer emergency medical assistance to locals and other partnering military outfits from other countries via hospital partnerships.
Naval nursing: As a member of the Navy Nurse Corps, your role as a military nurse in the Navy means you'll also be providing top-notch care to naval families, as well as providing care for those in need across the globe. It's similar to providing care in the Army. Being a Naval nurse may mean being stationed on a ship, where you'll provide care to active-duty members of the Navy. While employing all the standard registered nurse techniques, you'll also be collaborating with physicians, surgeons, cardiologists, and more.
Military nurses can also have specialties, such as pediatrics or oncology, allowing for a more tailored version of care for our nation's heroes.
Military nurse requirements.
You will need to be a licensed registered nurse with a BSN in order to serve as a military nurse. A BSN program will involve clinical experiences, rigorous training, and will prepare you to take the National Council Licensure Examination (NLCEX) exam. 
Once you decide which branch of the military you'd like to serve in, you'll be required to take a Commissioned Officer training course to get you up to speed on the military life, helping you to develop leadership skills and prepare you for the pressures of working in a military environment. You may also be required to take a physical fitness test just to make sure you're ready for anything, whether you're on the front lines or working closer to home.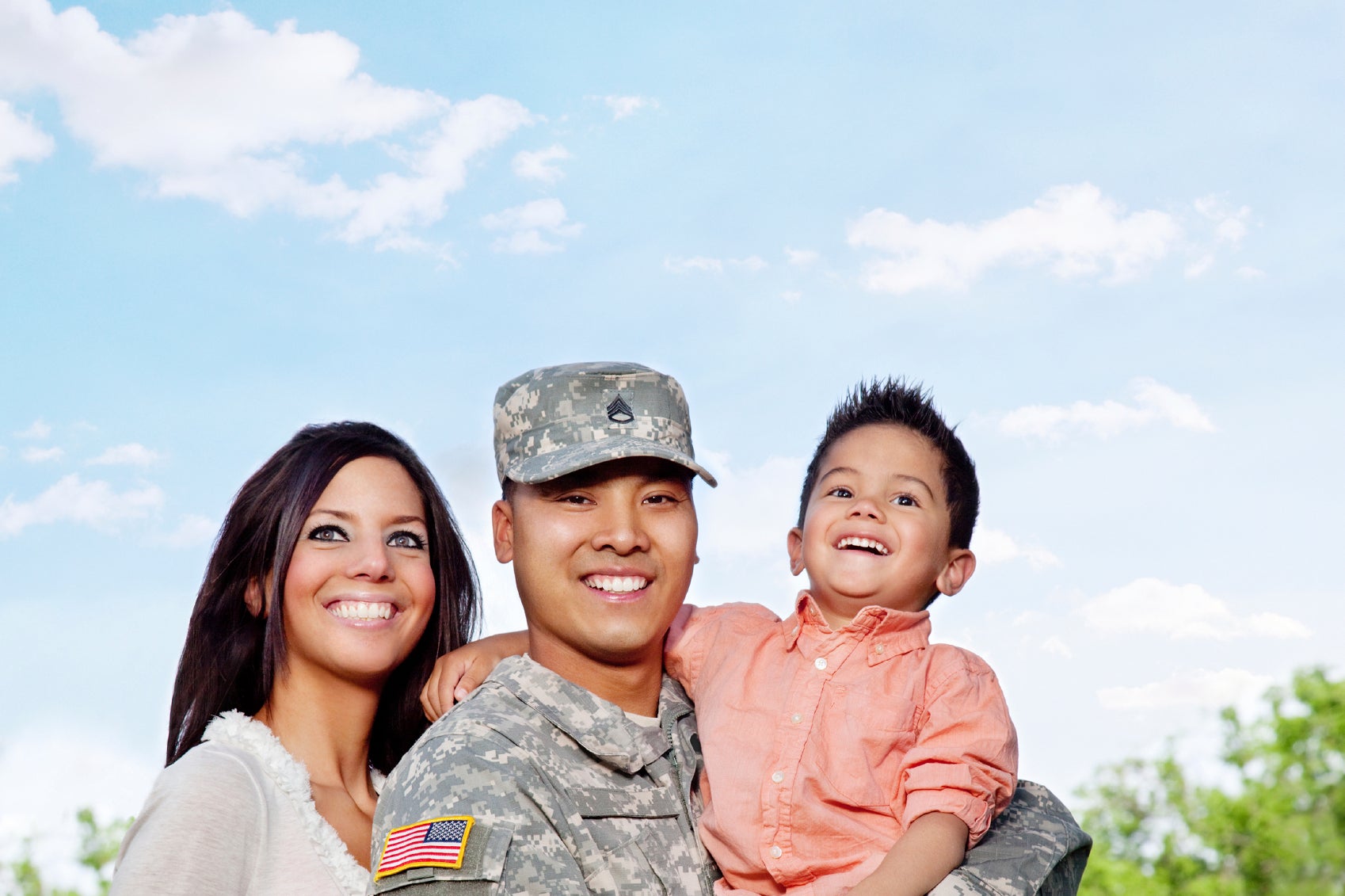 How much does a military nurse make?
Nursing income in the military depends on a number of factors, including which branch of the military you work with, what level of education you reach or certifications you have, and what your military rank is. But according to Nurse.org, the average starting range is around $58,000 per year—and you have the option to get a sign-on bonus or a student loan repayment. A three-year nursing contract could net you up to $20,000 in bonuses, while a four-year nursing contract could offer as much as $30,000. If you choose the option to have your student loans repaid, you could get a maximum of up to $40,000 per year toward your debt.
In terms of salaries according to military branch, here's what you can expect:
Army:  According to Glassdoor, the the average base rate of annual salary for a military nurse checks in at $76,473. But this can vary based on your education and training, as well as your rank and experience.

Navy: Indeed also shared information on salaries for a variety of nursing roles in the Navy. Salaries for nurses can vary based on the type of nursing you do. For example, traditional registered nurses earn about $75,632 per year, while operating room RNs earn $90,616 per year.

Air Force: Ready to take your nursing career sky high? Indeed reports that the average nurse salary in the U.S. Air Force is $78,868, which checks in at 28% above the national average.

Marines: If your preferred military branch is the U.S. Marine Corps, a Nurse Coordinator can earn $48,000 per year, according to Indeed.

Coast Guard: The salary range for Coast Guard military nurses depends on experience and education. According to the the U.S. Bureau of Labor Statistics by way of the Houston Chronicle, military nurses at the beginning of their careers can expect to start at $33,936 annually, while those with more experience or advanced education and training can earn as much as $116,196 in their first year.

As you advance your career as a military nurse and move up in the ranks, your salary can move right along with you. Additionally, those who are sent out on active deployments may receive hazard pay. To determine how your salary will grow as your role expands, check out Military Rates for a comprehensive pay chart.
But it's not just about the salary—military nurses can take advantage of exceptional benefits, too. And military assistance doesn't just cover their own personnel; it can also support their families, too. Some of the benefits include:
Healthcare for members, retirees and dependents.

Home loans and grants to support housing needs.

Education benefits to help you pursue your academic advancement.

Job training and help finding a civilian job, should you decide to leave the military.
Financial support for retirement, life insurance and more.

There are also a variety of assistance programs that can help with finances, caregiving, healthcare coverage, credit monitoring and more. To get the full scope of military benefits, see the USA.gov Military Benefits and Programs page.
Career advancement for military nurses.
Another benefit of becoming a military nurse is that the military offers a multitude of options for those who are looking to advance their careers. There are opportunities for continuing education and clinical specialization, with the option to choose one of three career tracks: Clinical/Operational, which can place you in advance practice nursing, clinical specialization, and more; the Staff Track, which can help you branch out into a variety of departments such as case management or education and training; and the Executive/Leadership Track, which can elevate you to the role of colonel.
For those looking to take advantage of continued education, military nurses can explore course options such as a BSN-to-MSN program that can give nurses with a BSN the skills to succeed as a nurse educator or an RN-to-MSN master's program designed to prepare current RNs for a BSN and MSN, giving them skills for leadership roles that can help determine the future of healthcare.
So if you're looking for a career that's as challenging as it is enriching, explore the opportunity to become a military nurse. You could be an online program away from landing your dream job!