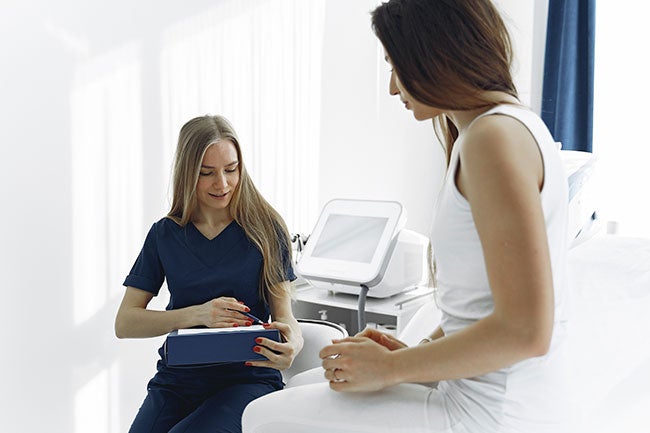 Nurses deserve to be celebrated every day, but each year National Nurses Week is dedicated to shining a light on their hard work and sacrifice. 
This year, we're sharing the unique perspectives from three WGU graduate nurses who are making a mark in their communities. While they each come from different backgrounds and experiences, their stories have one common theme: perseverance. Get to know their incredible journeys below.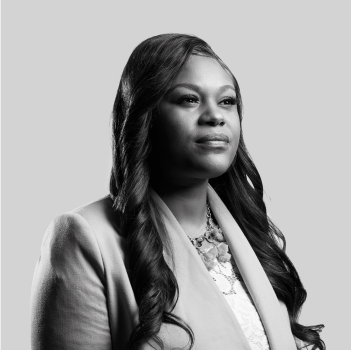 Sarah Williams 
ER Nurse  
WGU Degree: Bachelor of Science in Nursing 
For ER nurse Sarah Williams, persistence led to a career in healthcare.
Her mother suffered from drug addiction and developed schizophrenia due to her drug use. This put Sarah and her siblings in foster care. Her childhood was anything but easy. And challenges kept coming her way. 

Sarah didn't finish high school, got married, and had a baby all at a young age. Her baby was born with heart problems and spent five months in the hospital. She recalled the nurses telling her that she asked great questions and took good care of her daughter. They thought she seemed like a great caretaker and encouraged her to become a nurse. 
 "At 21, I decided to go back to school. Because I hadn't finished high school, I had to obtain my GED before enrolling in a local nursing school. As a young mom, it wasn't easy, but I was able to complete a CNA and then my LPN," she recalled. 
Seven years later, Sarah earned her RN license and started working as a nurse. But she knew she could do more. She was talking to some colleagues about pursuing a bachelor's degree when someone told her about their experience with WGU. 

 "I chose to attend WGU because a few of my coworkers had attended the bachelor's degree program and had nothing but good things to say about it. I learned that the tuition was affordable and that I could accelerate through the program. With the support of my excellent mentor, Mindy, and the Course Instructors, I completed the program in just eight months," she said. 
 After overcoming every challenge that's come her way, Sarah says she now wants to focus on helping others overcome their own obstacles. 
 "The next step for me is to become a psychiatric mental health nurse practitioner. This is a goal I realized during my community health course at WGU," she said. "Doing the community service hours, I worked with the homeless in my community, and I learned firsthand that many of them are facing mental illness. It's now my calling to serve this underserved population."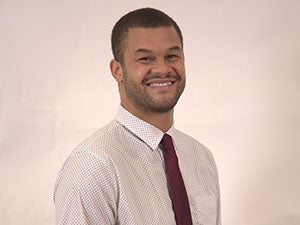 Zack Johnson 
Performance Improvement Clinical Coordinator 
WGU Degrees: B.S. Nursing and M.S. Nursing–Education
Zack Johnson wanted a career serving others, but he wasn't expecting it to be in healthcare.
Since both of Zack's parents were in the military, the Air National Guard felt like a natural choice.
"What's unique about the Air National Guard is you can choose your specialty. So, I became a firefighter. I went to the Fire Academy, did basic training, and then got to come back home and do monthly drills with the National Guard while going to college in Illinois," he said. 
 During his time in the military, Zack helped with flood relief efforts in Illinois and was eventually deployed to Iraq in 2010. After six years as a firefighter, he decided it was time for a change.
"I was talking to a friend, and he said he was going to become a nurse. I'd never thought of that, but I immediately changed my major and never looked back," he said. 
 "I initially found WGU through a coworker who said there was a program that was 100% online and you could go at your own pace. I applied for the associate to master's program, and I'm really glad I did, especially when COVID happened."
Like many students, Zack found that balancing work, life, nursing school, and a global pandemic was challenging.
"At times, I didn't feel like going to school at all, but working with my Program Mentors and my Course Instructors helped motivate me through those rough, tough areas."
He recalls one of those tough times.
"I had a breakthrough COVID case in the middle of earning my master's. That was a setback, and that was scary, but I made it through. And I actually didn't have to take much time off school. I worked through it and was able to finish my master's."
After earning his bachelor's and master's degrees from WGU, Zack decided to sell all his possessions and relocate to Honolulu, where he met the love of his life and bought a home near the beach, all while building a successful nursing career.
Much of Zack's experience has been working in a trauma unit, but recently he's found his fit as a clinical coordinator.
"I went away from the in-patient side to work in geriatrics. I really enjoy that patient population because they're vulnerable and need extra help. These are our grandparents and relatives who deserve to have extra-special care and attention."
Every nurse has their reason for getting into healthcare. For Zack, it's creating positive change.
"I've really enjoyed learning about the different aspects of healthcare that can improve the patient experience," he said. "The number one thing for me is to be able to make more of a difference, and that's really important." 
Frances Barrientos
RN 
WGU Degree: B.S. Nursing 
Frances Barrientos will tell you she's never doubted that nursing was what she was meant to do. With ambitions to become an RN, Frances decided to pursue her nursing degree in 2017. 
"I wanted to go into nursing because it's a diverse and well-respected career—and I've always wanted to work in public health so I can educate my community on things like childhood obesity," she said. "WGU sparked my interest because of the convenience and the tuition … and it catered to my needs as an adult learner." 
 Although Frances never lost sight of her goal to become a nurse, there were some twists and turns along the way. In the particularly challenging times, she says she drew motivation from her grandmother.   
"She was a very strong, independent woman. A go-getter. And strong-minded. She drove that ambition into me. She taught me that there's going to be hard points, but you have to learn how to set your mind to a goal and just pursue it." 
Frances recalls one situation when perseverance paid off.
"Life happens. I hit some roadblocks ... and financially, I was in a hard place. So, I talked to my mentor and the financial department at WGU. They understood my situation, which is great because I was almost to the point where I was going to have to put my education aside. WGU recommended the Miller Bullen Hansen Scholarship, so, I applied. They came through financially, and I was just grateful."
In addition to an already-affordable tuition, scholarships are one of the many ways in which WGU removes obstacles to help nurses achieve their education goals.
Frances' advice to future nurses is to lean on WGU's resources and Course Instructors.
"Having to juggle family life with schoolwork and a job, it's a challenge. But there are so many resources that will help you throughout your program and the Course Instructors are always willing to help." 
Most nurses will tell you they don't do their job for the recognition, but they're certainly deserving of it. It's because of healthcare champions like Sarah, Zack, and Frances that our communities are healthier, safer, and stronger.