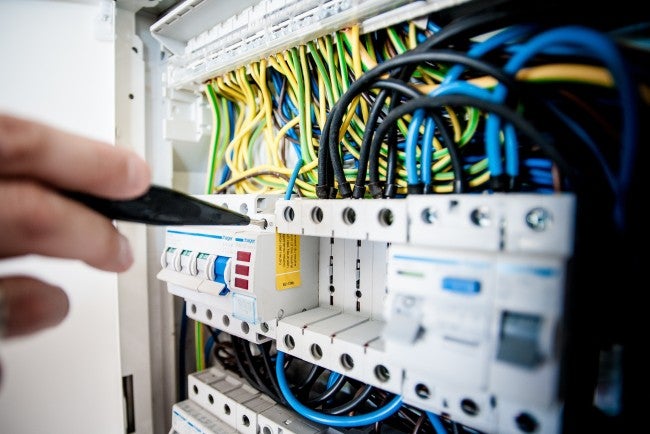 What is a network administrator?
Network administrators are the key that helps businesses run smoothly every day. When an administrator does their job well, most people don't even notice them. The networking of a business just chugs away without disruptions. But behind the scenes, networking admins themselves are doing lots of work to make sure that everything is running smoothly, from hardware, to software, information systems, and more.
An administrator performs lots of different functions for an organization, such as setting up new networks when needed, upgrading the existing networks, evaluating network flaws and problems, and fixing those problems quickly when they arise. 
What does a network administrator do?
The day-to-day responsibilities of a network administrator will vary based on where they work, the industry they're in, and more. But generally speaking network administrators will be a part of almost every organization. System administrators are needed on the information technology team to be the first person involved with the computer network, hardware, cloud computing, and overall running of the IT for an organization. Most organizations use computers so they will need an information technology professional to help make sure their network is running smoothly. Administrators manage the operation of these networks by installing computer systems like local area networks (LANs), wide area networks (WANs), network segments, intranets, and data communication systems. Systems administration is involved in determining what an organization will need in terms of network hardware and software. They upgrade and repair existing systems, they work to make sure the system stays secure, they regularly evaluate the performance of the network, they help users get onto the network and set up their profile and security systems, they train users on how to use the network correctly, solve problems and fix issues, and more. Often administrators are in charge of the budgets for computer systems and computer network, and work with their clients to show them what their organization needs, and why.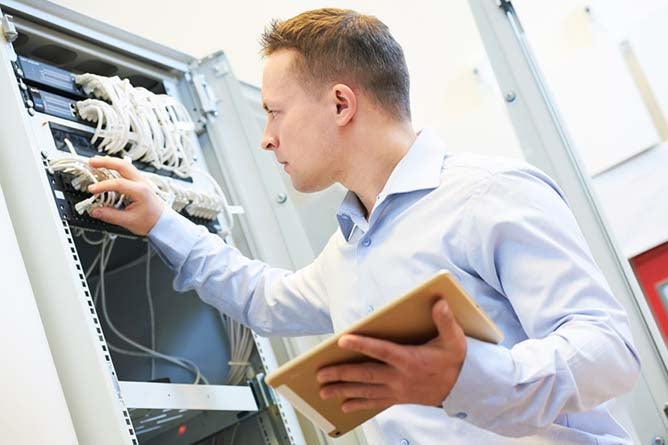 How much does a network administrator make?
Experience, education, responsibilities, and the industry your work in will all be direct factors for a system administrator's salary. As with many positions in the information technology industry, network administrators can plan on earning a good salary, but the specifics of their job and industry will greatly influence their overall salary potential. 
Entry-level network administrator salary.
Glassdoor shows that on the low end of salary ranges, network administrator salaries will be around $50,000 per year. This is fairly good for entry-level employees today, and it's expected that administrators in this entry-level, lower end are just starting in their career in an organization that is smaller, less tech-specific, or that has fewer networking needs. Employees in this information technology capacity still make good money though. Getting a bachelor's degree can help you get a higher pay right out of the gate, because education is often a critical factor in salary determinations. 
Average network administrator salary.
The BLS shows that the average network admin earns a salary of around $82,000 per year. This puts network administrators at the top end of earners around the country, and within the field of information technology as well. This higher salary estimation is likely do to the technical expertise that network admin employees have to have, either through experience, education, or both. Administrators have to be prepared to work in a variety of fields with a variety of networking software and hardware. The needs of their employer will vary greatly, and it's up to them to be prepared to meet those needs. They also have to be able to demonstrate the need for these programs to others, and train them on the best ways to use them. Because of these technical requirements, network administrators can plan to earn more than other jobs around the country.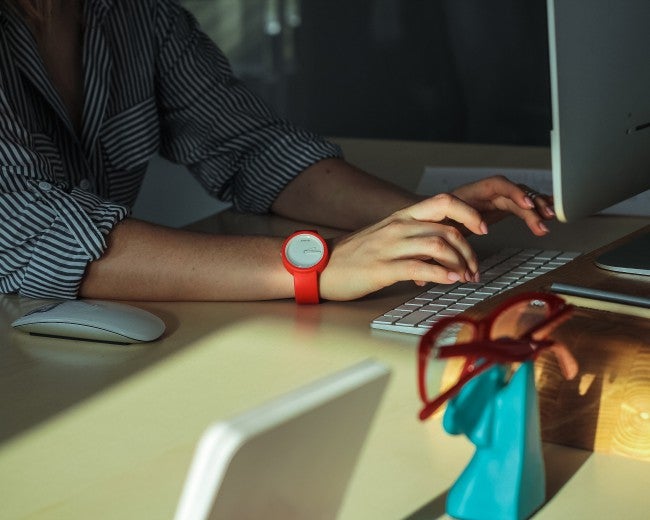 How to become a network administrator.
Network administrators almost always will need at least a bachelor's degree in computer science or an IT field, and can greatly benefit from a specific degree in network operations and security. An advanced degree in computer science or a network operations field can help you go even further by giving you the preparation you need for more responsibilities, and a higher salary. A master's degree in IT can help you demonstrate your dedication and qualification for more senior-level positions in network administration and operations.
Certain certifications like the CISCO CCNA or CompTIA certifications can be vital in helping you be prepared for a future in network administration. Certifications like the CISCO CCNA demonstrate to employers that you have a solid understanding of the different software systems you'll need to work with as a network administrator, and that you have actual experience in working with those systems.
Education and certifications go hand in hand in helping network admins have the preparation they need to implement and configure solid, secure networking systems. Education gives you the basic skills required by an employer, while the certifications act as a test of your actual experience in an area or with a software program. WGU offers you the chance to earn both your degree and certifications at the same time, at no extra cost. So you can walk into your next job interview armed with the crucial qualifications that will set you apart from other candidates.
Network administrator skills.
Administrators need to have a solid technical understanding of networks and software. They can greatly benefit from learning scripting, network security, spreadsheet skills, data management, web development, and a variety of other technical skills that can set them apart from their competition. They need to be skilled at troubleshooting, have great communication skills, exhibit patience as they work through problems, and have great attention to detail. 
If becoming an administrator sounds like an exciting career for you, get started on the path today by earning a bachelor's degree in network operations and security. This can set you on the right path to being a network administrator at a variety of organizations around the world. You don't have to wait, you can start on your degree program as soon as next month. This means that your degree is well within reach, and you could be landing your dream job much sooner than you think.