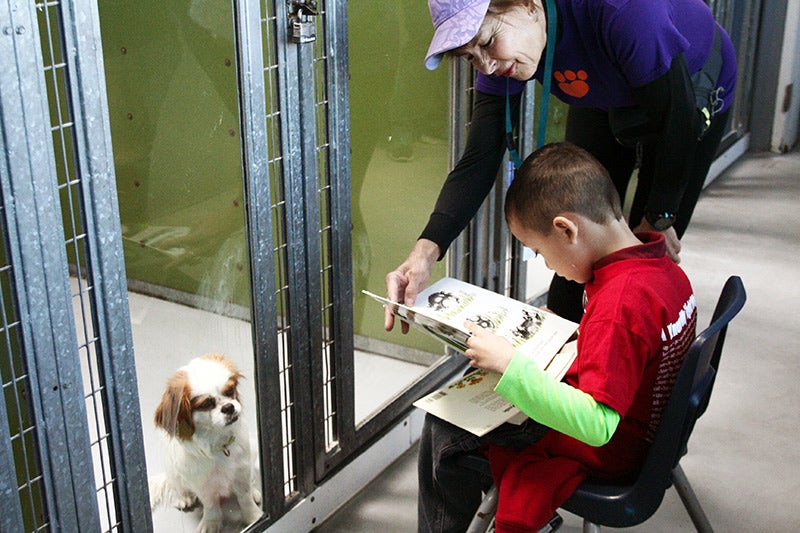 Talk about a unique way for youths to practice reading!
Nevada Reading Week got a little creative with WGU Nevada, books, and shelter animals.
In both Las Vegas and Reno, WGU Nevada hosted Reading week events with local students during Nevada Reading Week, a statewide initiative for librarians and teachers to celebrate reading through various activities with their students. The week always coincides with the birthday of Dr. Seuss.
In Las Vegas, WGU Nevada partnered with DC Building Group and The Animal Foundation to host 80 CCSD first-grade students. This second annual event featured students from CT Sewell and Ronnow Elementary Schools as well as America's Got Talent's Tape Face, who now has a show at the Flamingo Hotel, and 98.5 KLUC morning show host Chet Buchanan. The children carried books, mats and small plastic chairs, and situated themselves in front of kennels holding dogs, all up for adoption.
Reading to pets is a great, non-threatening way for children to feel comfortable and gain confidence in their reading capabilities. Many of the dogs seemed calmer too as the children read to them. The students also had the opportunity to create "Dog Tug Toys" and color in animal-themed coloring books.
In Reno, WGU Nevada partnered with Coral Academy of Science and Nevada Humane Society to host Books & Buddies. Local second graders visited with not only dogs, but cats too, to practice their reading. The cat rooms provided an opportunity for the students to hug and play with cats who were not in carriers, while also curling up with a good book.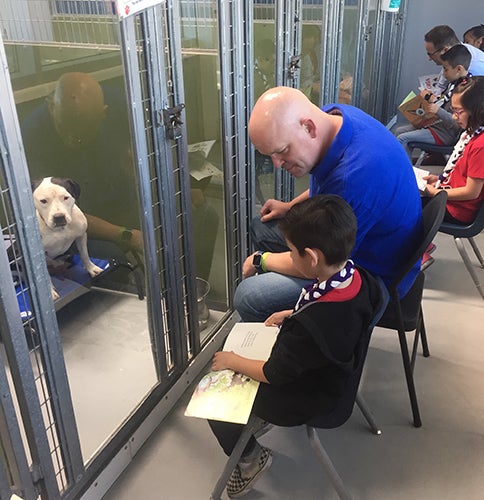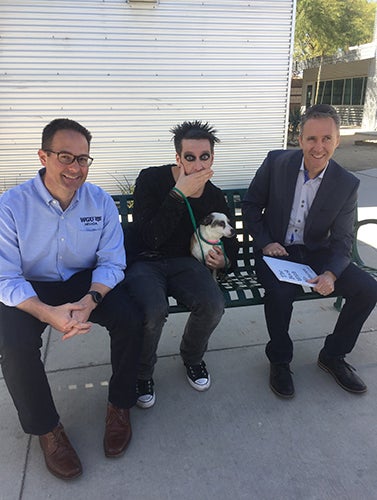 The dogs were nervous at first, but as the students continued to read, they settled down for the stories and some even fell asleep. The students were ecstatic for the opportunity to practice reading, but also interact with animals at the local shelter.
These events were a fun way for the volunteers at the shelter – including staff from WGU Nevada – to not only help young students practice reading, but to also assist teachers in proactive efforts to encourage reading.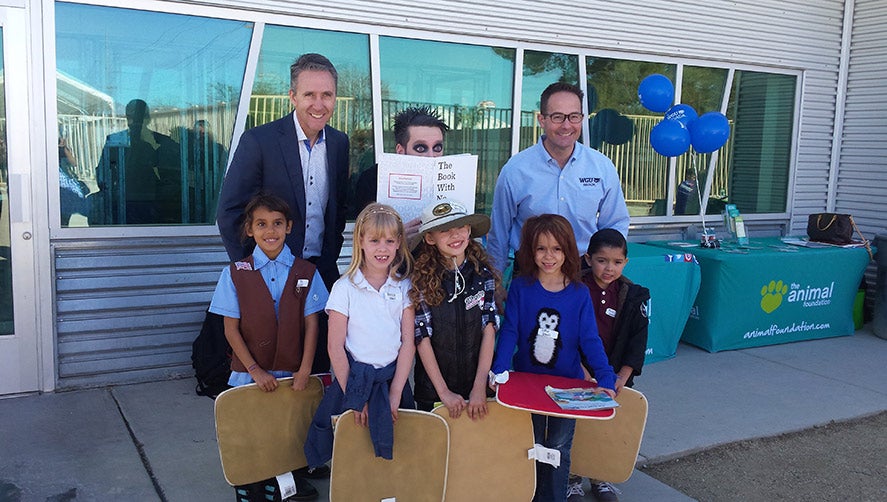 WGU is a huge supporter of teachers, and we try to show this with events, efforts and education throughout the year.
Around this time last year, Nevada Governor Brian Sandoval stated that, "teachers already licensed in another state can now get a provisional teaching license to teach in Nevada classrooms." The goal of this was to help alleviate the emergency teacher shortage in the Silver State.
WGU Nevada is always dedicated to helping solve any statewide teacher shortage and offers a wide array of online teacher licensure degree programs. With our competency-based approach and the constant support of a dedicated mentor, our programs are designed to help provide high-quality teachers with fresh ideas that will positively impact the industry.
All of WGU's online teaching degree programs are regionally and NCATE accredited, and designed to prepare students for certification in all 50 states (for initial teacher licensure). Although state requirements vary from state to state, most states allow WGU Teachers College graduates to apply for direct licensure.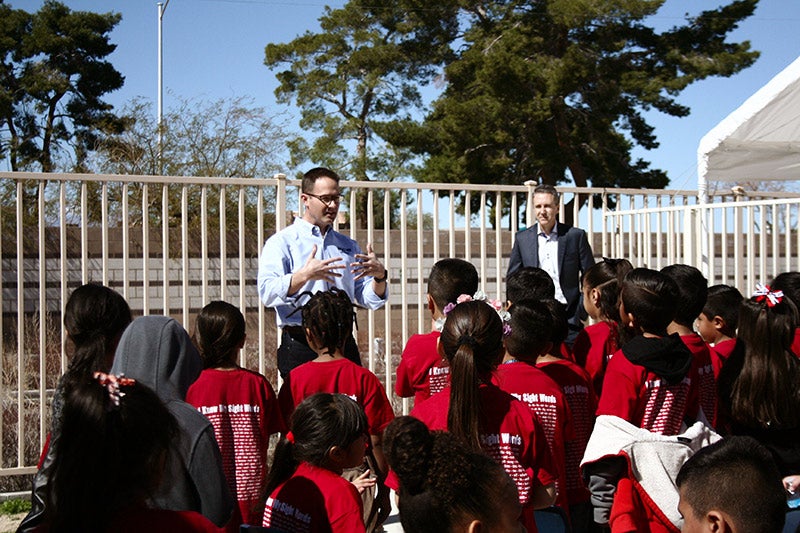 We are also the first exclusively online university to receive NCATE accreditation for our degree programs that lead to teacher licensure, a testament to the fact that our graduates have the knowledge and skills to be effective in helping all students learn.
At WGU Nevada, we are proud to take all these steps to gain more quality teachers in the state. And as community supporters, we are proud to help our young Nevadans learn to read. Even when it's to a furry audience.