Back in the '80s, Kathryn Kosmides completed a bachelor's degree in psychology and landed a stable job with the state of Nevada Division of Public and Behavioral Health. Even though she desired to become an RN, she was enjoying the work, pay, and hours with the state, and felt in no rush.
Although working two jobs was not necessary, when a friend asked for help serving evening cocktails, Kathryn obliged, figuring the gig would be temporary and she appreciated the extra income. It didn't take her long to realize the money she was making in one night as a server was more than a week's pay at her full-time job. Kathryn decided that her nursing career would have to wait.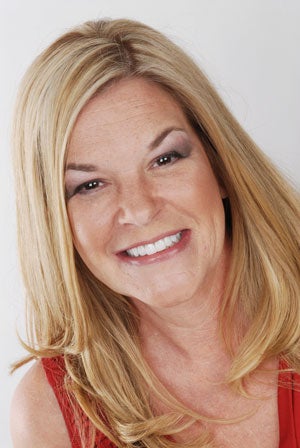 For years she continued serving and eventually began running several bars in town, but her love for nursing had not diminished. Kathryn started a family and promised herself that she would further her education once her youngest child was in school—a promise that she kept. She completed an RN program through a Pennsylvania Catholic hospital and worked on the hospital floors for years, but like many nurses she had worked with, career plans changed when she blew her back out lifting a patient.
Kathryn dabbled in psych nursing, private duty, and post-op cosmetic surgery but did not enjoy the work. Nursing was still her passion, but due to continuous back problems, her options were limited and she needed work that wasn't as physically demanding.
In 2012 she enrolled in WGU Nevada's M.S. Nursing–Education program. As Kathryn began her first term, she also began battling H-pylori, a parasitic infection of the stomach. Medication did not help and her brain began to function as if she had Alzheimer's. Focusing on school was a struggle, but she would use the few hours of clarity she had in a day to complete her work. Kathryn credits her WGU faculty mentor Diana for giving her the encouragement and motivation she needed to complete her degree.
"Diana gave a lot more than direction," Kathryn said. "She gave insight into courses to help me succeed; she genuinely cared about what was going on in my personal life and was always available."
Kathryn found that the course material in her program was directly related to her work experience, and she says she learned to be politically active as an advocate for nurses and the profession as a whole.
Finding employment away from the bedside was her goal, and a completed master's degree now qualifies Kathryn to fill administrative positions.
"There are a lot of nurses that find themselves unable to work the floors for different reasons, and many are single parents like myself," Kathryn said. "WGU Nevada is a great option for nurses that are hurting from working by the bedside for too long and looking to move into administrative positions, but need further education to do so."