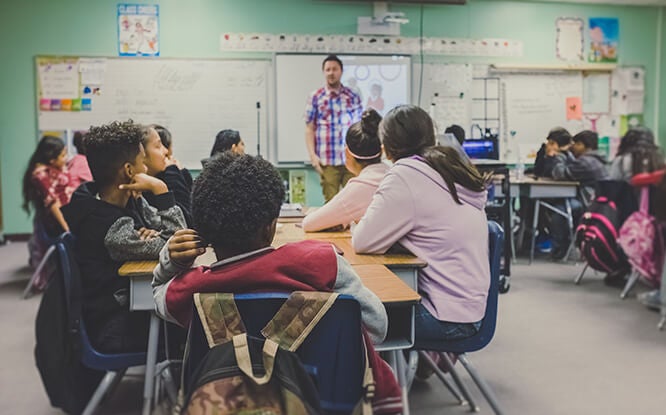 Have you been dreaming of becoming a teacher since childhood? Maybe you only recently decided that is your calling. No matter how long this has been your dream it is critical that you do some research before jumping into the world of K–12 education, especially in terms of what you will need to accomplish before calling yourself a teacher. Here are some things to consider, ranging from important aspects to know while studying to become to a teacher to how to maintain your momentum once you earn your desired role:
Education: First and foremost, to become a teacher you will need a bachelor's degree in education that leads to teacher licensure. If you decide to teach in high school, it may be required of you to have also majored in a specific topic, like math or English or science. You will need to research the specific requirements in Nevada. You will also need classroom experience and certifications. Teaching is a career where continued education is not only important but often demanded, especially when teaching a specific topic such as science or English. Make sure you are passionate about teaching and learning when choosing this career path.
Build a team: Become friends with other teachers, custodial staff, librarians, administrators—anyone in the educational realm! Maintain these relationships once you become a teacher too because you cannot do everything alone. Having a strong support network behind you will help you succeed and, therefore, help your students succeed too. Remember to return the favor and help your team when they need it as well.
Emotions matter: This is a two-part suggestion. One, be involved with your students, your school, your community, but also remember to be involved with yourself! Maintain a work-life balance so you are not biting off more than you can chew and remember that your emotional well-being is important. Two, remember that your students may not always remember what you say and teach them, but they will remember how you made them feel. Including an emotional framework for your lesson plan is just as important to student success. 
Calling all teachers—are there tips you have to share with aspiring educators that we didn't mention above? Let's share the love and the advice by sharing this blog on your social media channels and providing feedback!