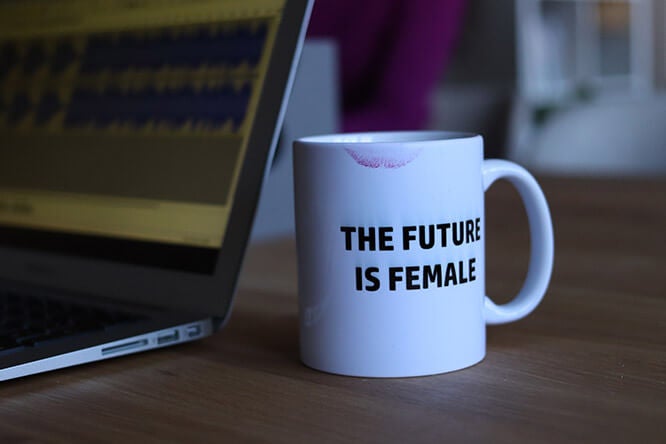 Since the early 1800s women have tremendously evolved within the workforce, which is why on Sunday, March 8, we will celebrate International Women's Day, to recognize all the hard work women have put in to get where they are today. 
Climbing up the corporate ladder isn't easy for everyone, but women tend to have it harder than most. Today we want to focus on higher education among women and how it has helped them successfully climb up the corporate ladder.
Gina Mastromarino

Gina Mastromarino graduated with an MBA from WGU in 2014, she had been working within her desired field for 25 years but decided to go back to school to stay competitive within her job market and to continue working for the pay and position she desired. Gina really liked how WGU offered the degree she was looking for at an affordable price while being able to move through the courses quicker than a normal brick-and-mortar institution. Gina expressed how she was scared to go back to school after 25 years but also expressed that "WGU was a great value and based on my fantastic experience, I would recommend it to anyone thinking of going back to school". 
Kendall Inskip
Kendall Inskip is currently the executive director of Education Alliance, which is a nonprofit dedicated to building community partnerships in order to help students within the school system succeed. Kendall started as a grant writer for Education Alliance for 14 years but was then given the task to lead staff and board members, she was not used to doing this and wanted an incentive to get her master's degree in her life so she decided to take this opportunity as a sign to get back to school. She graduated from WGU in January 2019 with a Master of Science in Management and Leadership. Kendall really liked how the WGU program allowed her to maintain her family and work life but still giving her the opportunity to pursue her dream. Taking advantage of her mentor, Kendall really loved all the support that WGU gave her during this process and further explained that, "WGU Nevada is a tremendous resource for our advancement and credibility as professionals and I'm a big fan!"
Rene Johnson
Rene Johnson began her program with WGU Nevada in November 2018 and will be graduating in April 2020 with a Bachelor of Science degree in Business-Healthcare Management. Rene is currently a Registered Nurse at Renown Health specializing in pain management. Going back to school was difficult for Rene but she stated that WGU made the application process seem "realistic", and with the reputation and quality of the education that WGU offered, it made it seem that much more appealing to her. Both the cost of the program and the idea that she could have chosen the pace she wanted to study at without making serious life changes, was a winner for her. Rene states that "you have to be committed and honest with yourself to succeed" and wishes that she had started sooner but by setting the right goals she was able to be successful in her program and continue her education.