She had been wanting to return to school ever since attaining her bachelor's degree, but then she had kids and served ten years in the military. Now, Sophia Ortquist is proof that it is never too late to go back to school, especially for active or retired military.
"Two of my children have graduated and the other two are older, so now is a good time to go back to school," said Ortquist, a Henderson, Nevada resident. "I want more knowledge, so I can advance at work. With WGU Nevada I can focus on one class at a time to complete those goals."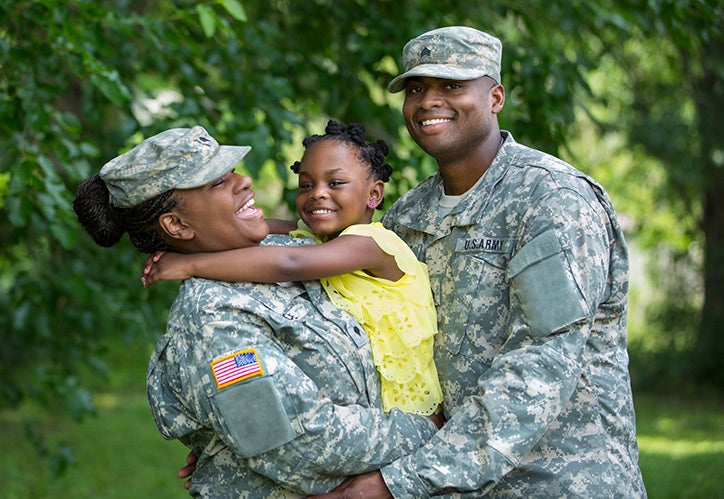 WGU offers two scholarships to make it even easier for those who currently serve or have served our country to attain a degree. The Military Appreciation Scholarship, which is valued at $2,000 and available year round, is open to new students who are active military, veterans of the military, or spouses of military personnel. In addition, in honor of Veterans Day 2017, WGU is also offering the Salute to Veterans Scholarship, worth up to $2,500 and available until January 31, 2018, to active-duty and retired military personnel, veterans, reservists, and military spouses and children. With flexibility and portability, both which are so vital to working veterans, these scholarship can offer valued military a chance at earning a degree.
According to 2014 research completed by the Student Veterans of America, over half of the veterans who pursued higher education from 2002 through 2013 under the GI Bill completed their training, whether it was vocational or post-graduate—placing higher emphasis on military attending college. WGU wants to increase those numbers however possible by making higher education even more affordable.
Jeffrey Linton of the United States Air Force is from Sparks, Nevada and has many goals for his future. Short term, he wants to take on an increased role within his squadron as a Chief Master Sergeant. Obtaining a degree would give him the added credentials to manage and lead a bigger team of personnel. Long term, Linton wants to use his degrees to give him a leg up when seeking command level staff positions such as Command Chief Master Sergeant or squadron superintendent. Online courses give him that chance with the flexibility that he needs.
According to The Balance, military personnel who have completed degrees or hours from an accredited university can receive an advanced paygrade status. An education can make all this possible, but the education must be attainable and affordable. Online, accredited universities offer that flexibility to already busy military. 
The Military Tuition Assistance program gives even more support to active duty, National Guard and Reserve Component service members. The Military Tuition Assistance program can pay up to 100 percent of tuition expenses.
The competency-based degree programs at WGU are approved for Military Tuition Assistance. This approval was granted after a rigorous review by the Department of Defense that affirmed the substantive quality of WGU programs and the comparability of WGU's competency units to traditional credit hours. All degree programs offered at Western Governors University are deemed approved by the Department of Veterans Affairs for all education benefits offered under the GI Bill®.