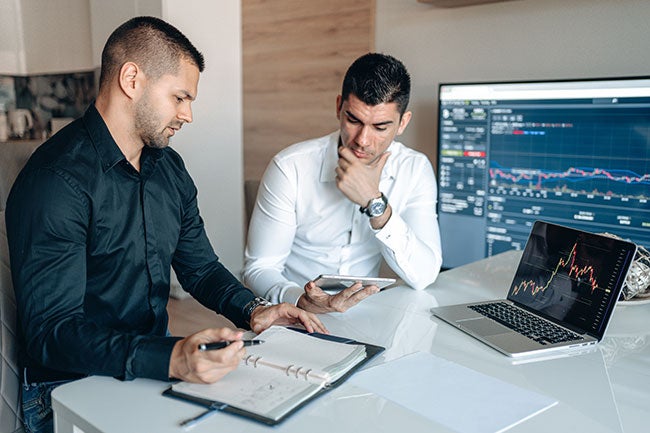 North Carolina's tech community has been abuzz since April 2021 when Apple announced it was building a $1 billion campus in Research Triangle Park that could eventually employ 3,000 workers – mainly working on machine learning, artificial intelligence, and software engineering.
On top of that, Google announced it was opening an engineering hub in Durham, potentially adding up to 1,000 jobs. Not to be outdone, Amazon has also posted about 50 IT jobs in the Triangle region recently, including openings for cloud infrastructure architects, database consultants, and customer solutions managers.
These announcements, and others, indicate the coming years will be good for IT job growth in North Carolina. For individuals contemplating entering the field or switching careers, now is the time to explore degrees and certifications that would position you well for job security and career growth. Following are a few examples of degrees that will likely be highly sought after by these and other tech employers.
Bachelor of Science in Cloud Computing
This degree will position you to support organizations with their servers, networks, storage, development, and applications—including ongoing maintenance and security. Major cloud providers such as Amazon (AWS) and Microsoft (Azure) are expanding their cloud platforms, and a degree in cloud computing can help prepare you to become an expert in this field.
Bachelor of Science in Software Development
Software developers are the creative and technical geniuses behind the applications and programs we can't live without. This degree provides a solid foundation in computer programming, web development, and application development.
Bachelor of Science Business Administration – IT Management
In addition to providing a solid background in information technology, this degree includes coursework in key areas like management and leadership, business, networks and security, and information systems management. These skills will be vital in helping you mesh important business and IT strategies to help organizations thoughtfully utilize technology.
Master of Science in Data Analytics
Data science and analytics are the backbone of most companies today, and organizations that successfully collect and analyze data are better poised to notice trends and make informed decisions. This degree positions you as an expert in data science and analytics tools and techniques, including SQL, Python, R, Tableau, and statistical approaches to describe and predict trends.
Master of Science in Information Technology Management
Companies are constantly seeking individuals who possess project management and problem-solving skills to drive change and keep the organization running smoothly. This degree provides practical and relevant coursework in leadership, technology operations and integration, sourcing, risk, planning, influence, finance, solutions development, and project management with a global perspective on emerging technologies, practices, and methodologies.
"Earning an IT degree doesn't necessarily have to be a drawn-out or expensive proposition," said Ben Coulter, Ed.D., Chancellor of WGU North Carolina. "Our competency-based degree programs are designed for working adults who want to study on their own time and to accelerate at their own pace. In the near future, the College of IT will also offer 'Certification Packages' that will allow students to achieve their academic goals even sooner by stacking them into degrees."
"WGU's College of Information Technology provides students in-demand skills and certifications along their journey to acquire a market-aligned degree and advance their careers," said Ashutosh Tiwary, Senior Vice President and Executive Dean of the College of Information Technology. "Our degree programs have proven to provide a great return on investment, with WGU grads seeing an average salary increase of $12,000 within just two years of graduation."
WGU's IT degree programs include relevant industry certifications, so you don't have to pay extra for those. To learn more about WGU's full offering of IT degrees, including cybersecurity and information assurance, visit the College of Information Technology.