by Catherine Truitt, Chancellor, WGU North Carolina
As WGU North Carolina approaches our third anniversary, we've been able to look back and assess some of the impact we've had in higher education across the state. In just three years, we have more than tripled our enrollment to more than 3,900 active students. We have more than 4,200 alumni living in 97 of North Carolina's 100 counties. We have also collaborated on events with the NC Chamber, North Carolina Technology Association, Triangle Business Journal, USO of North Carolina, Veterans Bridge Home, and other organizations. 

Although our mission has always been to expand access to higher education, we are also acutely aware that our friends and colleagues in K-12 education can benefit from our expertise and collaboration.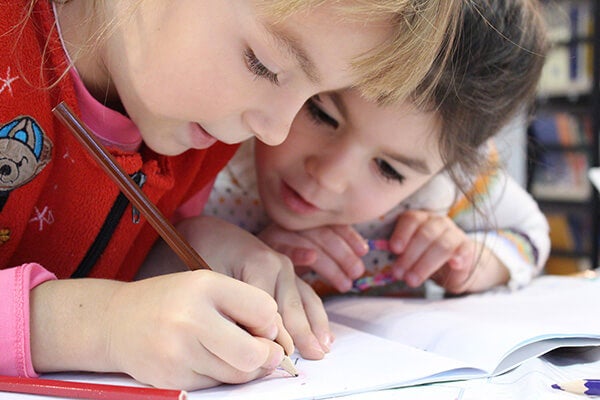 Following are three ways we are actively working with school systems to help them meet growing challenges:
Help teachers deliver engaging online instruction.

WGU has partnered with Global Online Academy (GOA), a nonprofit organization that empowers students and teachers to thrive in a globally networked society, to offer the Next Generation Teaching Series to public school districts across the country, helping them respond to the significant professional development needs during, and after, the coronavirus pandemic. 
The Next Gen Teaching series is a four-course program, offered online and asynchronously, designed to help K-12 educators reimagine their instruction for today's online classroom. This series will equip educators with the knowledge and skills to reimagine their in-person instruction into high-quality online learning experiences.

"This kind of program will empower teachers to reimagine what's possible in how they teach and reach their students," said Michael Nachbar, Executive Director of GOA. "Partnering with WGU allows us to bring this important work to a broader audience and make a powerful difference nationally."

Provide remedial education in rural areas.

WGU Academy was established in 2019 to help solve the growing college-readiness gap. As an independent operating unit, WGU Academy's goal is to provide aspiring students with a low-cost and low-risk way to meet college and university admission requirements, help them develop academic aptitude and habits, and empower them to become the resilient learners they want and need to be in order to succeed.
Recognizing that this model might also benefit high school students who require remedial math and English, WGU North Carolina is piloting a program with two rural school districts in North Carolina. Participating students receive not only academic assistance but also one-on-one coaching to help them learn to navigate challenges that arise once they embark on their post-secondary journey. 

Provide scholarships to TAs seeking teacher certification.

Dr. Robert Taylor, Superintendent of Bladen County Schools and a member of our Board of Advisors, recently said, "Teacher Assistants are an undervalued resource within education, and a TA-turned -teacher is something every school needs."
Earlier this year, WGU North Carolina launched a TA-to-Teacher initiative that will provide tuition credit of up to $4,800 ($800 per six-month term, renewable for up to six terms), after any Pell Grants have been exhausted, for any TA in a rural partner school district who enrolls in one of WGU's teacher-preparation bachelor's degree programs. 

So far, we have signed agreements with Rowan-Salisbury Schools, Lincoln County Schools, Sampson County Schools, Bladen County Schools, and Harnett County Schools. Our staff has reached out to many other rural school districts, and we are in the process of launching with several of them.

As a former schoolteacher myself, as well as being a mother to school-aged kids, I very much empathize with teachers and education officials who have had to make a drastic switch in the way they deliver quality education to their students—now increasingly online due to the COVID-19 pandemic.

We might not have all the answers, but we can certainly work with the K-12 community throughout the state to help improve the quality of online instruction, help at-risk students earn their high school diplomas, and help rural school districts fill their pipeline of teacher openings with TAs who already know the school and its students.

As a partner in education, WGU North Carolina stands ready to offer our resources to the K-12 community throughout the state and to help them deliver innovative solutions for the challenges of today and beyond.