If your boss or coworker told you that you could earn an MBA from an accredited university in one year, you might be skeptical. If they told you that you could do it online for around $9,000 and get an average salary increase of $16,200 upon completion, you might think they're pulling your leg.
Not only is it true, many WGU Night Owls have already done it. 
Recent data from WGU's College of Business showed that around 40% of WGU MBA students nationwide were completing their degree programs within 12 months.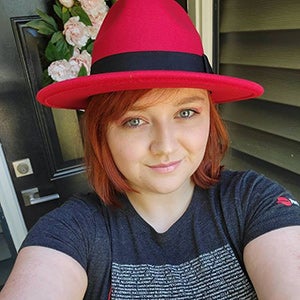 Claire Gravenhorst was able to earn her MBA from WGU in eight months.
To further advance WGU's mission of providing pathways to opportunity—specifically in terms of cost, time, and relevancy—the College of Business  is devoting more resources to support students on the one-year track to MBA, MBA Information Technology Management, and MBA Healthcare Management degrees. 
Unlike other one-year online MBA programs, WGU's is 100% competency-based and not tied to a pre-existing schedule of class times. Students fulfill all normal requirements to earn an MBA while following WGU's Course Acceleration Policy. 

WGU's College of Business programs are accredited by the Accreditation Council for Business Schools and Programs (ACBSP). Even on the 12-month accelerated path, the course content, rigor, and quality of instruction all remain a priority. Course instructors are aware of a student's graduation-date goal and will align course plans to support them in reaching that goal.

Claire Gravenhorst is a Business Process Analyst II for Red Hat in Raleigh, North Carolina. She heard about Western Governors University through a professional mentor and friend who is a two-time WGU graduate. After earning her Bachelor of Science degree in Human Resource Management from WGU, she was accepted into WGU's MBA program.

"An MBA is a must for me to fulfill my professional goals of executive leadership in business," said Claire. "WGU's competency-based model was almost the entire reason I enrolled. Being able to control how and when I complete work without interruption or having to wait for others was extremely attractive to me. I also liked that I was able to make my tuition money stretch and graduate faster than I would have at a traditional school."

Claire was able to work full-time while carving out chunks of time at lunch, after work, and on weekends to study, complete pre-tests, and listen to cohorts. Her WGU mentor was also a big help, providing personalized support and giving her advice on how to proceed.

"I thought of WGU as a part-time job," she shared. "I also got a lot of accountability from my classmates. I joined the WGU Accelerators Facebook group, and their encouragement and advice were incredibly helpful."

Claire received her MBA in May 2021, about eight months after she started, and found that almost immediately it opened doors for her in terms of new responsibilities and promotion opportunities. Additionally, it gave her the confidence in her business knowledge and interactions that she might not have had otherwise. 

"If anyone is thinking about pursing the one-year MBA option with WGU, I'd tell them to give yourself milestones and understand how quickly you need to work in order to realistically finish in 12 months or less," stated Claire. "Be prepared to temporarily drop some hobbies in order to make school a priority, surround yourself with a good support system, and find classmates and friends at WGU who can discuss coursework with you. I am so proud of my accomplishments and now have a bachelor's and master's that I never in my life thought I'd have." 

For more information about the one-year track for WGU's MBA, MBA Information Technology Management, or MBA Healthcare Management degrees, visit wgu.edu/1yearMBA.