NEW YORK, N.Y. — Online, nonprofit, accredited Western Governors University (WGU) has appointed East Village resident Maritza Mercado as strategic partnerships manager to develop and nurture relationships in the five boroughs of New York City and Westchester County. In her new role, Mercado will work to expand WGU's partnership network and further develop employer relationships, in an effort to increase awareness and student access to higher education, improve affordability and enhance the student experience.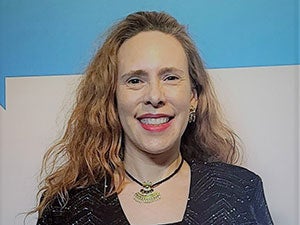 Mercado has more than two decades of higher education and business development experience, engaging with a wide variety of stakeholders including underserved populations such as non-traditional candidates, marginalized communities representing minorities, and the economically disadvantaged. As vice president for planning and operations at ASA College in New York, she developed and implemented policies and procedures to support strategic planning goals with an emphasis on retention and marketing initiatives. As vice president of education at American Institute, headquartered in White Plains, she was the corporate lead with oversight of academic affairs, accreditation, and professional development of human capital, including a variety of pathways for personnel to corporate and personal goals & objectives.
"Maritza is committed to elevating visibility to pathways to opportunity through relevant, high-quality educational pathways to in-demand careers, especially for historically under-represented individuals and communities," said Rebecca Watts, Ph.D., WGU regional vice president for the northeast region. "Her expertise and extensive experience in higher education are a great asset to our team and to the learners we serve."

Mercado earned a bachelor of arts degree in International Studies and Spanish and Latin American Studies from The American University in Washington, D.C. She also possesses a certificate from the HERS Summer Institute for Women in Higher Education Administration held at Bryn Mawr College in Pa. In her personal time, Mercado enjoys visiting ballparks as she is an avid sports fan who loves to root for the New York teams.

Designed to support adult learners, WGU provides an asynchronous, competency-based, mentor-supported model that allows students to access coursework at a time convenient for them, and to accelerate at their own pace. WGU offers more than 60 undergraduate and graduate degree programs in the in-demand career fields of business, K–12 teacher and leader education, information technology and health professions.