BOSTON, Mass. — Western Governors University, a non-profit, accredited online university, has annouced that Cynthia Merrill has been named director, regions, in the northeast. Merrill has more than 25 years of experience in education partnerships.
As director, regions, Merrill will work in partnership with Rebecca L. Watts, Ph.D., regional vice president in the northeast region, to execute initiatives that optimize student success, increase alumni engagement, and develop and sustain partnerships that expand higher education access and affordability, especially to historically underrepresented communities.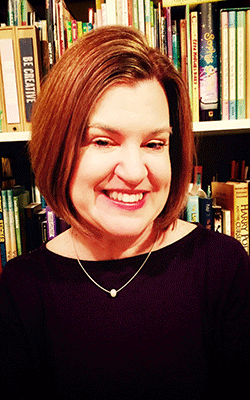 She will establish and maintain relationships with major partners in the corporate, economic development, government, and higher education sectors, and work to grow brand awareness and enrollment. With a regional focus, Merrill will oversee WGU's strategic operations in Connecticut, Delaware, District of Columbia, Maine, Maryland, Massachusetts, New Hampshire, New York, New Jersey, Pennsylvania (central and eastern), Rhode Island, Vermont, and Virginia.

"Cynthia's impressive credentials not only include academic experience but operational and technical expertise as well," said Watts. "Her passion and commitment to education access, technology integration and strengthening strategic partnerships that improve the student experience make her a tremendous asset to our team."

Prior to joining WGU, Merrill served as director of educator network at the Digital Citizenship Institute in Hartford, Conn. There, she developed and managed strategic partnerships of K-12 school and corporate partnerships and provided thought leadership on pedagogy related to technology and literacy. She is also the founder of Durham, N.H.-based The Literacy Consortium, which delivers high quality K-12 training on literacy and technology integration in schools nationwide. For nearly 10 years, she served as faculty at the University of New Hampshire.

"It's an honor to be at WGU as the new Director of Northeast Region, and I do truly feel all my previous experiences led me directly here. WGU's mission and heart for helping students succeed is both inspiring and energizing."

Merrill earned a Bachelor of Arts degree in English, a Master of Education degree in Literacy and Technology Integration, both from University of New Hampshire.  She resides in New Hampshire and will represent the university at events and activities across the region.

Designed to support adult learners, WGU provides an asynchronous, competency-based, mentor-supported model that allows students to access coursework at a time convenient for them, and to accelerate at their own pace. WGU offers more than 60 undergraduate and graduate degree programs in the in-demand career fields of business, K–12 teacher and leader education, information technology and health professions.