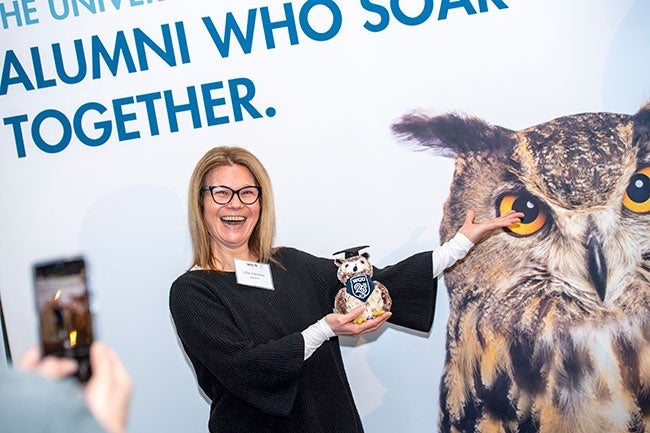 Q&A with alumna Lilia Ivanova
Lilia Ivanova lives in New York City and is a Real Estate Tax Intern in the Asset and Wealth Management Division at PricewaterhouseCoopers LLP. She earned a Bachelor of Science degree in Business Administration-Accounting.
Why did you decide to pursue this degree?
I was employed in the hospitality industry as a front office manager at a hotel group. Because of the global pandemic, I wanted to switch to a recession-proof career.
Why did you choose WGU?
Having conducted extensive research on online degree providers, WGU stood out as the most affordable, flexible, and unique university in terms of instruction method, learning approach, student support, and "getting the most for your buck."
What interests you about being an accountant?
It is my firm belief that anyone employed in business should possess solid accounting knowledge and understanding. After all, accounting is called the language of business for a reason. Given my conviction, it has been a dream of mine for a while to pursue a degree in accounting; I just couldn't find the right university that best fit my time and finance availability.
I absolutely love being an accountant. Early in 2021 I self-taught myself in QuickBooks. Soon I started as a bookkeeper, under the supervision of a CPA, balancing the books of a toy company. In that role, not only did I learn and improve every day, but I was also useful in discovering discrepancies, problem-solving, and advising the business owner.
Will 2022 be your first tax year working as an accountant?
Yes. I have the amazing opportunity to learn from the best while I deep dive into the vast realm of corporate tax at PricewaterhouseCoopers LLP.
Tax time is being busy on steroids—working 12+ hours a day including weekends to meet deadlines. There is definitely a thrill to it and a unique satisfaction, once you play your part and help the team complete the tasks on time.
What's the best thing about your WGU experience?
My entire WGU experience has been extremely positive. If I have to choose one thing that I feel is the best, I would say—the way WGU makes me feel—like the center of the galaxy with everything orbiting around me. While at WGU I felt like a superstar or a queen—having an army of professionals at my disposal, all having my best interests in mind and unconditionally supporting and guiding me to stay on track and achieve my goals within the deadlines that I set.
Would you recommend WGU to others and why?
I would and I do always recommend WGU to anyone brave enough to spread their wings and learn to soar and fly. WGU is unique in making dreams come true. WGU is a very special place where anything is possible. WGU is an extremely human-centered and success-focused institution. Every single day throughout my WGU experience I felt blessed and grateful for being a night owl and for having the opportunity to learn and grow and turn my dreams into reality. The journey was not an easy one, and it did take a lot of effort and hard work, but looking back now—it was all worth it. And I will definitely do it again by next earning my master's degree in accounting from WGU.