2020 was a big year for Hope Cummings. Not only did she graduate with her master's degree in health leadership, but she stepped into a new role as the Director of Patient Care Services at Shriners Hospitals for Children in Greenville, South Carolina.
"In that role, it's the equivalent of the Chief Nursing Officer in other hospitals," Hope shared. "I manage all of the Patient Care Services department, so it would be our radiology, our rehab, our nursing department, our prosthetics department…anything that would involve patient care services, I oversee all of the touches for each child that enters our building."

It was a big professional step for Hope, who built on her background in nursing to take on this type of role. But the path to getting there wasn't easy. Hope was challenged by managing her career alongside her duties as a parent—she's a single mom with twins. As she reached a crossroads in her career, having worked in leadership roles in the past, Hope realized she might have to add a new challenge to help her in her quest for professional advancement.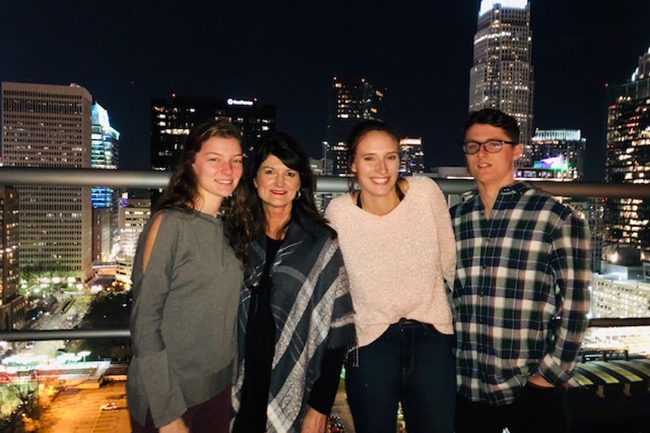 "For several years I've wanted to return back to college to get my graduate degree," Hope said. "I knew that I was at a pivotal point." So she began to research her options, and found herself drawn to WGU. She loved the flexible schedule, which would allow her to balance her professional duties with caring for her twins. Plus, as she put it, "Every time I called to talk to someone on the phone, everyone just seemed to be receptive and so helpful."
So Hope started working toward her master's degree, committing herself to the process throughout 2020. "I don't want to say that 2020 was all bad, because that afforded me the opportunity of being able to study and learn and work on my curriculum at night," she recalled. "I would work during the day and I would come home, and I would spend a couple hours every night working on assignments." Even amid all the chaos 2020 had to offer, Hope was able to finish her degree program in just 10 months.

With her new master's degree in health leadership from WGU, Hope stepped into her new position at Shriners Hospital. But she hasn't forgotten her nursing roots, which inspire her to keep going when times get tough.

"Being a nurse makes me get out of bed each morning," Hope said. "I just love the career choice. I love being part of the medical team, I love being part of a child's experience… just knowing that somewhere along my path each day that I can do something good for someone, and to be able to help and to provide care—that's what keeps me going."