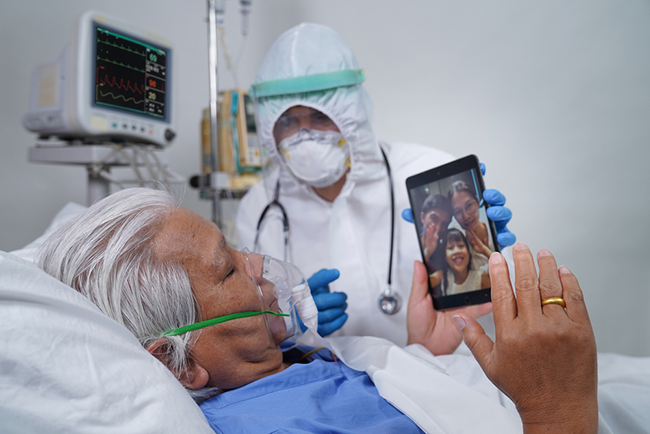 The COVID-19 pandemic has changed a lot in the field of nursing.
For many hospitals, the latest decrease in cases has led to a return to business as usual, while other changes in practice have forever affected the delivery of care in this post-pandemic world.
Increased Demand for Nurses
The nursing shortage has roots in the early 1990s and was in full swing prior to the COVID-19 pandemic. Due to a shortage of nursing school enrollment spaces, qualified nursing educators, and clinical opportunities, hospitals were still struggling to recruit and retain registered nurses when the pandemic hit in full force in early 2020.
As the need for nurses surged, hospital systems were forced to pay top dollar to compete for the limited pool of trained nurses able to care for acutely ill patients. Depending on the need, the geographical location, and the number of COVID-19 cases, travel nurses could command pay of as much as $10,000 per week, according to a story published by the Kaiser Family Foundation.
The increased number of travel nurses both supplemented the nursing needs of hospitals and robbed them of their core staff, as nurses left their posts to seek higher paychecks in COVID-19 hot spots.
"At first, we pulled from other units to cover our needs," recalls Drew Alexander, the charge nurse of an ICU in the southwest. "However, we used ECMO [oxygenation] machines heavily at that time, and we needed nurses trained to use that therapy, so we relied on travelers.
"After the first wave was over," he continues, "we cut their contracts short, only to find that a few months later with Delta, we were in worse shape than before. So, we brought back more travelers, even as our core staff was leaving the bedside for less intensive positions or taking travel positions themselves."
Currently, with COVID-19 numbers being lower than they have in months, Alexander's facility is retaining the travelers as a precaution. He finds that on a given night, he may be staffing his unit with a mix of new graduate nurses and travelers. But he, like his counterparts in many hospital systems, is hoping to hire and retain permanent staff to care for the normal caseload of patients.
In a post-pandemic world, the need for nurses is greater than ever. The Bureau of Labor Statistics projects there will be approximately 194,500 openings for nurses each year through 2030. Many of those openings are expected to result from the need to replace nurses who change occupations or retire.
Flexibility and Opportunities for Leadership
Other strategies hospitals used during the pandemic included expanding and changing the roles of the ICU in caring for patients and adding an ICU step-down unit for patients who were no longer the sickest.
"Our unit expanded as rooms that were previously used for storage and training were converted into patient beds," Alexander says. That expansion allowed the hospital to care for more patients and has led to the hiring of more nurses in leadership roles.
Other hospital systems, such as Houston Methodist, employed a similar strategy of maximizing the number of beds by creating new ICU units and upgrading step-down units to intensive care units. At this time, the hospital system has the capacity to increase its ICU beds by 65 percent as needed to manage surges by utilizing strategies they developed through the pandemic.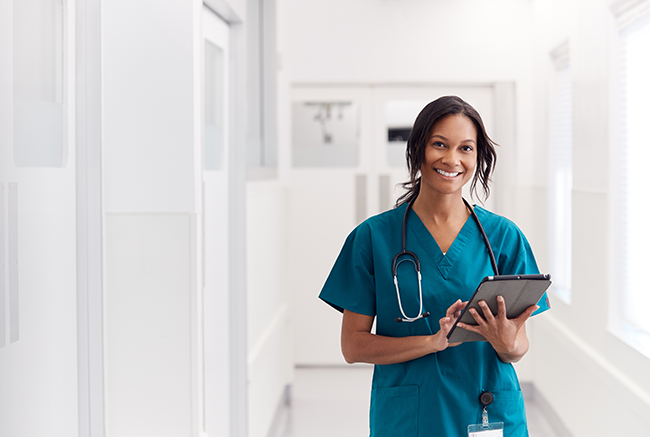 Implementation and Use of Technology
With the pandemic, nursing saw advances in the utilization and adaptation of technology in patient care spaces.
The most familiar of these technological changes is the increased use of audiovisual methods to conduct patient visits when they are otherwise restricted during COVID-19. These range from something as simple as a unit-provided iPad to advanced monitoring equipment with the capacity for two-way communication—all intended for nurses to communicate with patients without having to enter the room or put on full PPE. Some ICUs already employed these technologies, but many more rushed to implement them as the pandemic lingered.
These developments have normalized the experience of having a patient in the hospital who uses technology to communicate with a loved one or who has an increased level of monitoring by nurses and physicians. In addition, this equipment can be used to facilitate a "virtual ICU," which allows nurses and doctors to provide care remotely.
Looking Toward the Future
Experts are unsure what future variants will bring. According to Nature, epidemiologists suspect the SARS-COV-2 virus will continue to evolve in unpredictable ways since the variants we have seen to date have all come from different lineages. So, while the first iteration of omicron's illness was relatively mild, there is no guarantee the next most prevalent form of the virus won't come from the more deadly delta variant.
Viruses are complex, and their behavior is often difficult to anticipate, as we have clearly seen in the last two years. As a profession, in what we hope will be a post-pandemic world, nursing must continue to plan for the worst and hope for the best.