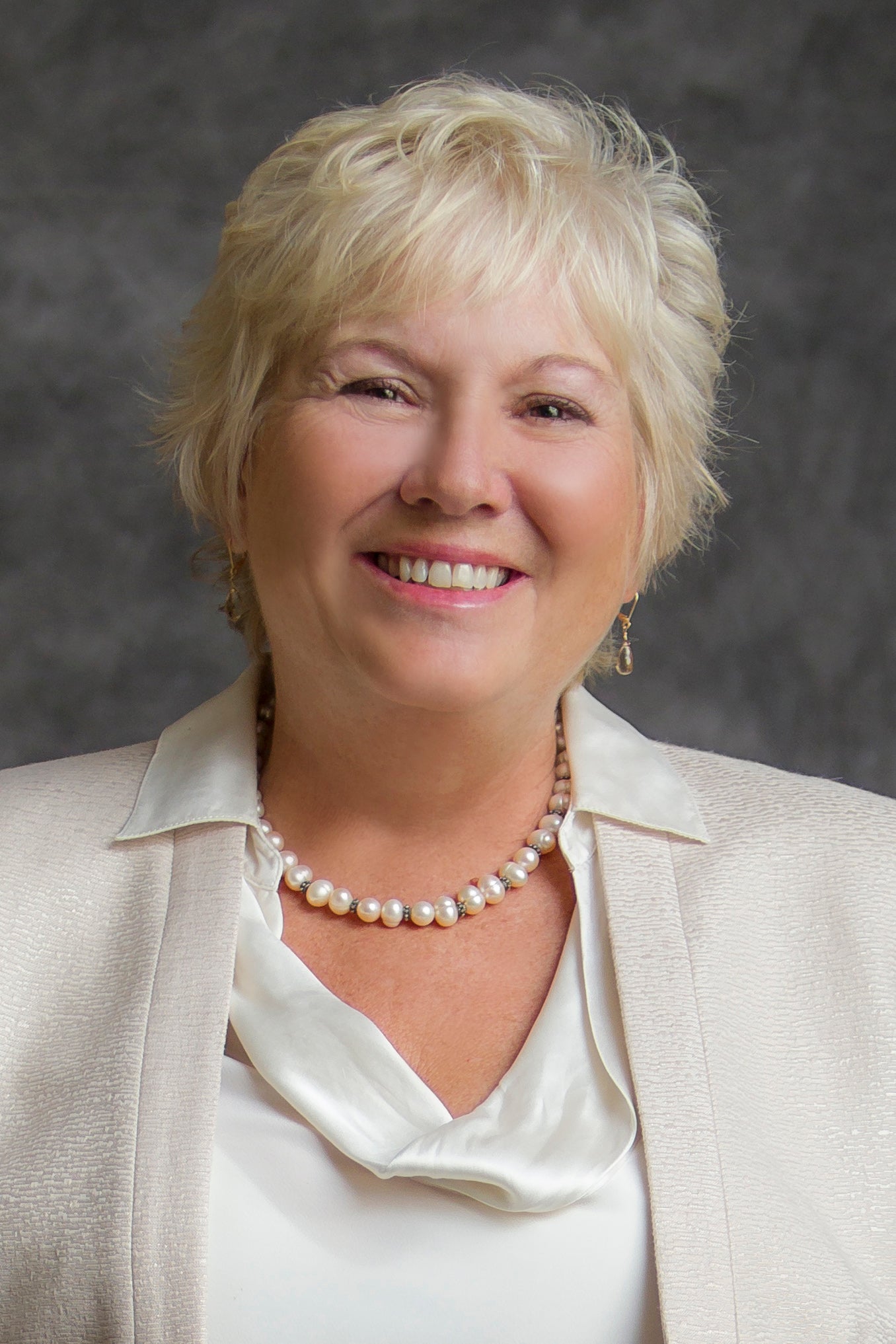 Dr. Jan Jones-Schenk
Part I of 2: Seek out inspirational leaders.
By: Dr. Jan Jones-Schenk, DHSc, RN, NE-BC
Academic Vice President & Chief Nursing Officer, WGU College of Health Professions
As we approach National Nurses Week, I feel immense pride in my profession. This year's theme, Nurses: Inspire, Innovate, Influence, brings to mind many significant nurse leaders, starting with the pioneer of modern nursing, Florence Nightingale, to present-day nurse leaders like Linda Knodel, Dr. Beverly Malone, and Dr. Maggie McClure. These healthcare pioneers challenge each of us to be bold, raise our voices, and take the initiative to help improve patient care.
I pause to reflect on Florence Nightingale's leadership journey. Imagine Ms. Nightingale as she surveyed the dismal conditions of the London hospitals. Think of how bold and brave she was to speak up and demand the changes necessary to improve hospital standards for cleanliness, safety, and disease prevention. Her influence reshaped the entire healthcare industry—and is still inspiring positive change today. We are again at an industry crossroad, with insurance companies influencing how we administer patient care, creating a necessary shift toward accountable care and value-based outcomes.  
What are the best ways to navigate industry changes, while still advocating on behalf of patients?   
Role models and mentors can be very effective guides. Identify contemporary healthcare leaders you admire and follow their careers, read their articles, and observe the choices they make. Find a nurse leader in your own organization who might be willing to mentor you. You can also get involved in organizations that encourage, coach, and train future nurse leaders, and value nurses' opinions and expertise. These organizations are designed to support and develop leaders from within the nursing community, while positively impacting healthcare outcomes for all.
Seek out inspirational leaders and observe what they are doing.
Linda Knodel is the Senior Vice President and CNO of Patient Care Services at Kaiser Permanente. She served as past president of AONE, serves on WGU's Nursing Advisory Council, and is a recipient of the Gold Medal Award from the American College of Healthcare Executives. WGU created the Linda Knodel Leaders in Nursing Scholarship in her honor, to support nurses in their pursuit of leadership positions.

"Mentorship is a gift that has guided me throughout my career. As I was promoted to new positions, there was always a learning curve. My mentors helped me to navigate new responsibilities and to build effective, collaborative teams. Don't hesitate to seek out leaders you admire and ask for their advice as you develop your own career path." – Linda Knodel
Dr. Beverly Malone is the CEO of the National League for Nursing and was recognized by Modern Healthcare magazine as one of the 100 Most Influential People in Healthcare.  She is recognized as a key policy-maker, activist and dedicated healthcare professional. WGU was proud to host Dr. Beverly Malone as the inaugural WGU Sage Talks guest speaker where she spoke about how purposeful leadership will encourage, inspire and provide strategies for tackling some of the challenges faced by nurses today.
Here's a Sage Talk given by a great, inspirational leader, Dr. Beverly Malone, CEO of the National League for Nursing, sharing her vision on "purposeful leadership."
Dr. Margaret (Maggie) McClure served for more than twenty years at NYU Medical Center, in various roles leading up to her appointment as CNO. She has served as past president of both AAN and AONE and was named a Living Legend by the American Academy of Nursing. While president of the American Academy of Nursing (AAN), Maggie led the work on the first Magnet study. That study has become the foundation of what we know today as the Magnet Recognition Program®, a program that has had enormous impact on nurse practice environments in hospitals nationally. For this work she has earned the respect of the entire profession and the nickname "the mother of Magnet." Maggie has served as an advisor on WGU's nursing program council continuously since 2009. The WGU Loves Nurses Scholarship is available for those looking to pursue a BS Nursing degree.
"My mentors guided me to earn advanced degrees and to participate in policy and organizational initiatives. Because I asked for help from the leaders around me, I was able to build a collaborative, mutual mentoring network of close individuals. We know we can count on each other for advice, no matter how challenging the issue." – Maggie McClure
Sharon Aronack is a WGU Nursing graduate who exemplifies the spirit of the ANA's Year of Advocacy, acknowledging nurse leaders who advocate locally in their communities.  Her inspiring story of helping to save a rural hospital from being shut down demonstrates nurse leadership in action. #BedsideAndBeyond

Opportunities to serve in nurse leadership roles are expanding, thanks in part to the brilliant service of women like Linda Knodel, Dr. Beverly Malone, Dr. Maggie McClure, and Sharon Aronack.  Leaders are all around us. Sometimes they are the C-suite executives who head our organizations. Sometimes they are on the front lines, solving problems at the local level. Seek out leaders you admire and ask them if they would be willing to mentor you on your leadership journey.
I thank you for your life-saving service and join with you in celebrating National Nurses Week 2018.
Read Part II of our blog, titled: Resources For Current And Aspiring Nurse Leaders.