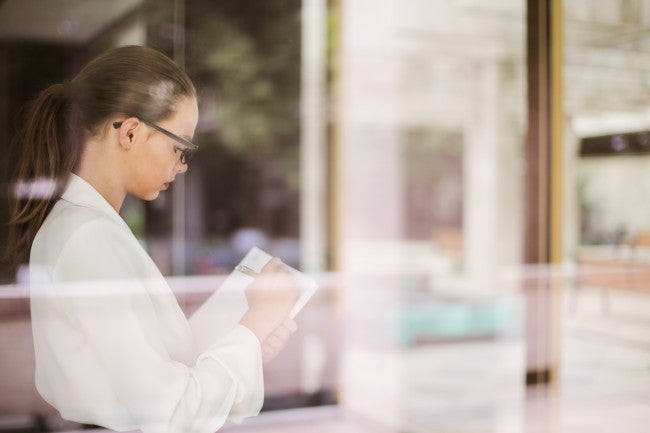 Are you a natural-born leader? Do you possess excellent communication skills and love to problem-solve? Then you could have a bright future as a program manager! Program management is a rewarding, in-demand career where you'll help drive long-term value for your organization's vision, direction, and outcomes.
What are the other qualities of a successful program manager? Read this guide for a complete program manager job description—including salary expectations, strategic roles and manager responsibilities, education requirements (such as earning a business degree), and more. You'll learn everything you need to know about how to become a program manager and why it's such a fulfilling, high-paying profession.
What is a program manager?
Program managers help organizations stay on schedule, on budget, and ultimately on an upward trajectory of growth and success.
In many organizations, completing one large, overarching goal requires the execution of multiple individual projects. And when these projects are all interconnected, it can be challenging to keep them organized. This is where a program manager steps in. 
Program managers oversee the fulfillment of larger organizational goals. They coordinate activities between multiple projects without directly managing them. Instead, they manage the main program, giving detailed attention to program strategy, project delegation, and program implementation. This manager has a large responsibility to ensure that all the team members understand how to work together and coordinate their efforts on the way to a larger goal.
Program manager vs. project manager.
A program manager's job description focuses on developing a program's objectives and strategy and assessing how it will impact their department, business, or organization. For each program, they will define and oversee the projects needed to reach their targeted goals. That's what differentiates program management from project management.
Program managers guide all of the projects—and project managers—housed within one program, whereas project manager job descriptions talk about guiding the individual projects in a program. You can think of a program manager as an architect that creates the blueprint for a program and then delegates the project execution to their project managers.
Essential qualities of a program manager.
Since program managers work with a variety of stakeholders, exceptional leadership and communication skills are part of the job description. If you want to know how to become a program manager, here are their other most common attributes:

Highly analytical and organized
Excellent teambuilders
Great negotiators and influencers
Adept at conflict resolution
Creative problem solvers
Outstanding planning, resource, and stakeholder managers
Able to see the bigger picture and sell their vision
What does a program manager do?
A program manager job description focuses on implementing strategic tasks that align new programs with an organization's business strategy and goals. Their job description focuses on high-levels of coordination, delegation, and more.
So what exactly is a "program"? A program typically refers to a group of related projects, or projects and programs, that together support an overarching business initiative, such as a:
Sales process
Product launch
Facility or store opening
Marketing plan
Employee or customer training
As a program manager, you'll analyze your programs with a broad, high-level view—leaving day-to-day project activities to your project managers. Your primary job description and responsibility is to ensure that all of your project managers are efficiently and effectively working toward program goals. You're also responsible for making sure that your programs deliver the best return on investment (ROI).
Basically, you can think of yourself as a "meta-project manager," strategically and simultaneously orchestrating all of a program's intertwined projects. If you love to multitask, this is the job for you!
Typical day-to-day program management activities include:
Planning and monitoring program execution.

Project coordination and managing project interdependencies.

Creating and managing a budget.

Cross-project resource management.

Identifying and addressing problems and risks.

Program documentation.

Stakeholder communications, negotiations, and problem-solving.

Aligning or realigning deliverables with program outcomes.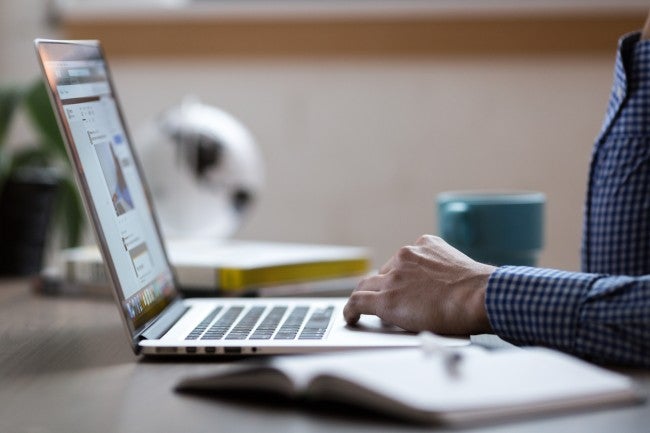 How much does a program manager make?
Because program managers can see the goals, risks, budgetary constraints, resource allocations, and other key factors of most company initiatives simultaneously, they have a unique strategic view within their organizations. And they can use this unique insight to guide their programs in the most advantageous, and profitable, manner. 

This is why program managers are paid so well. They help to increase their organization's ROI, and in turn, they're highly valued and compensated for their efforts.
Both Indeed.com and Payscale.com put the base median salary for a program manager at $85,000, with the upper 90% earning $131,000 and the lowest 10% earning $51,000. LinkedIn also reports that 31% of program managers get a yearly bonus averaging at $10,000.
As with most occupations, your salary will depend on your education, experience, certification, and skills. In addition to earning a bachelor's or master's degree online, you can earn program management certifications that will increase your pay and promotion opportunities. What industry you work in will also affect your income. For example, program managers in technology and healthcare often earn more than those in education or with nonprofits.
Program manager job outlook.
The job outlook for a program manager is great. According to the Bureau of Labor Statistics, management occupations are expected to grow by 5% within the next 10 years. This translates into more than 500,000 new jobs! The Project Management Institute also predicts the need for 88 million individuals in project management-oriented roles over the next seven years.
There is also ample room for you to progress your career as a program manager by moving into senior positions. You can attain these senior-level jobs by:
Building your portfolio to include numerous successful programs that you've designed, supervised, and championed to completion.
Taking on additional responsibility and executing it well to better stand out from your colleagues.
Continuing your education through advanced degrees, certifications, and industry training or conferences.
Mentoring junior project or program managers and expanding your project management team.
By routinely demonstrating that you not only meet but exceed your role's expectations—while continuing to expand your program management responsibilities—you'll fast-track your path to a senior management position. And this can ensure that you have a stable, high-paying job for decades to come.
How to become a program manager.
Many program managers have a bachelor's degree in business administration, communications, computer science (if they're interested in working in technology), or other related fields such as marketing.
Depending on what industry you prefer and the size of the company you intend to work for, you may need to get an advanced degree such as a master's in management and leadership. This also makes you a more desirable candidate if you're new to program management with little to no experience.
If you're currently working or have limited time to go back to school, you should consider earning your business degree online. WGU, for example, has numerous accredited online business programs that you can complete when and where you have time. In fact, nearly two-thirds of WGU students finish their B.S. Business Administration and M.S. Management and Leadership degrees in less than 18 months thanks to competency-based programs that measure learning, not time spent in class. (Learn more about competency-based education here.)
WGU's business degrees also cost less than other programs. Our business bachelor's degrees are only $3,370 per term, and our master's degrees are only $4,325 per term. Terms are six months long, and tuition covers as many courses as you can complete in that time. WGU's business degrees also cost less than other programs with a bachelor's at $3,370 and a master's at $4,325 per six-month term. If you combine that with our many need-based scholarships, earning your program management degree can be much more affordable than you think.
Additionally, you should weigh the return on your degree investment. A recent Harris Poll showed that within four years of earning their degrees, U.S. college graduates earned $8,200 more per year than before. And WGU grads reported an average salary increase of $20,300!
If you've already earned your degree or you're currently working as a program manager, you should still consider:
Earning program management certifications.

Joining related professional organizations.

Regularly attending industry seminars, conferences, and events. 
This continued education will keep you abreast of new skills and best practices for improved job performance and upward mobility.
Why are program managers important?
Because they have strategic, essential skills, program managers are pivotal to organizational performance across all sectors and industries. These business-savvy professionals must effectively communicate goals, juggle projects, and lead teams to ensure overall program achievement. It's a truly unique job that's both creative and logical, strategic and instinctive, all at the same time. 
Are you up for the challenge? If so, there's a world of opportunity waiting for you in this exciting profession.