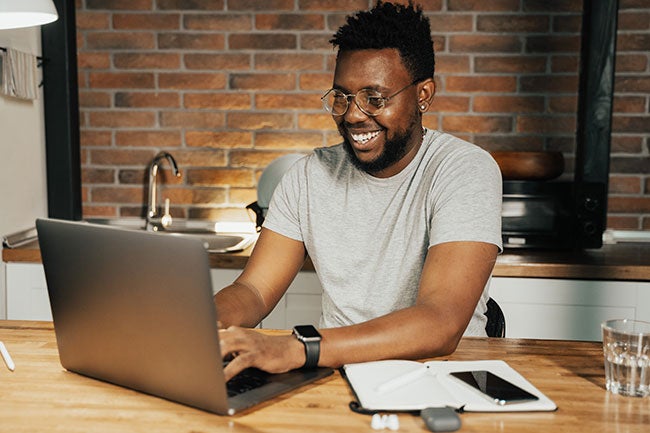 When deciding what degree to pursue, it's important that you consider all your options. For instance, if you're interested in business, you'll want to understand the pros and cons of the different degrees in that field. Getting a degree in business opens the door to countless exciting and high-paying careers, but which area of business is right for you? This article will explore the details of WGU's marketing degree and other business degrees so you can decide which to pursue.
The business and marketing degrees have considerable overlap in coursework and career outlook. Students learn similar core skills that empower them to help businesses advance and increase their market value. Graduates of both programs enjoy a constant demand for positions and great job satisfaction in many different industries.

Despite the similarities, there are plenty of differences between business and marketing-focused degrees that are important to know before choosing your career path. Here are some different terms and job duties performed by business degree graduates versus marketing degree graduates:
Operations is a skill you learn in a business degree that helps you problem-solve, lead a team, and plan products, policies, and logistics for a company.
Competitive analysis is a type of market research where you assess the strengths and weaknesses of your company's competitors, which is an important skill for creating a competitive edge for your company.
Strategic planning is a business practice that determines where and how resources and finances will be allocated to push the company's goals forward.
Communications refers to the use of different communication channels and methods in marketing to communicate with and influence a target audience.
Audience analysis is the marketing practice of studying a target audience and shaping communications for that audience.
Advertising is the act of creating and disseminating marketing collateral to an audience through communication channels.
Overview of the Business Degrees
WGU's business bachelor's degrees are designed to empower you to stand out in the job market and make a serious impact in your career. With a business degree, you'll enter a world of in-demand, lucrative career opportunities spanning virtually all industries.
Benefits of pursuing a bachelor's degree in business:

Start a high-paying career with less experience.
A business degree opens many diverse career paths, including project manager, entrepreneur, financial professional, or account representative. Not only do you have a lot of options by pursuing a business degree, the sky's the limit for your growth potential.

Learn general skills and explore broad interests.
In the business degree programs, you'll learn many different business concepts and prepare to confidently enter a variety of business environments. When you graduate from WGU, there will be no stone left unturned—you'll be an expert in general business and ready to make an impact in your very first professional role.

Gain a diverse skill set and expansive knowledge.
The skills you'll learn in the business degree will prepare you for jobs in the business sector and elsewhere. You'll be able to fill countless essential roles, placing you in the driver's seat of your future.
Why to Consider a Business Degree
Get a career in most sectors.
Maybe you want a career in finance. Maybe you see yourself starting your own business. Maybe you're interested in making a real difference in the business world. If any of these statements apply to you, you should really consider getting a business degree. The beauty of a business degree is the freedom it comes with. It's ok if you're not entirely sure what direction you want to take your career—this degree will present more options than you'll know what to do with.
Prepare to enter the market.
Once you earn your degree, you'll enter a job market where your skills are broadly applicable and in high demand. If you regard variety and job security as high priorities, a business degree could be right for you.

Overview of the Marketing Degree
WGU's marketing bachelor's degree prepares you to become a top marketer in your career. You'll learn traditional marketing concepts, digital and emerging methods, data literacy, and customer-focused strategies that will prepare you to take on a career in a variety of careers in sales, promotion, and management.
Benefits of pursuing a marketing degree:
Begin a marketing career with specialized experience.
While the business degree gives you general knowledge in many areas of business, the marketing degree is a more specialized approach. If you think working as a campaign manager, social media marketer, content creator, or advertising professional to shape the consumer habits of a target market sounds interesting, a marketing manager career could be perfect for you.
Learn specific skills and explore a few areas deeply.
In the marketing degree, you'll learn major marketing concepts and gain the ability to apply them with technical expertise. Courses in digital marketing, consumer behavior, marketing analytics, sales management, branding, content creation, communication, and more will empower you to thrive as soon as you start your career.
Become an expert in your field quickly with a technical skill set.
Since the marketing degree offers a highly specialized curriculum, you will gain in-depth knowledge of core and innovative marketing concepts. That means that when you start your career, you'll already have high competency in the science of marketing, which will lend you early success and job growth.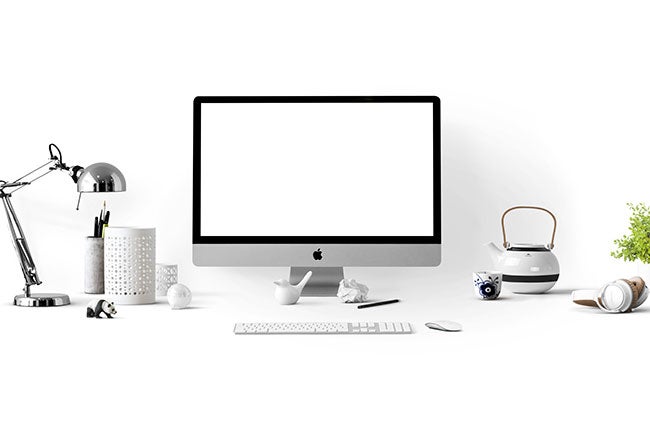 Why to Consider a Marketing Degree
Get a career in specific departments or firms.
With specialized marketing knowledge, students will know exactly what jobs they should look for post-graduation, down to the roles, industry, and even company. If you want to graduate with a really good idea of where to start working, a marketing degree could be a great choice.
Get a specialized career where you progress in one area.
The beauty of a highly specialized education is that you come out of school as an expert in a given area. This will put you in a great position to receive promotions and raises early in your career.
Advancing Your Career with Business Sector Degrees
No matter which degree you choose—business or marketing—you can rest assured that you've made a great career move. Both programs lead graduates to fulfilling, high-paying, exciting careers with job security and a large variety of options and growth. Also, since you'll learn about business, administration, and marketing strategies in both degrees, there is considerable overlap in job options. Moreover, many roles available to you with a business or marketing degree have average starting salaries of nearly $60,000, and sometimes more. Even higher salaries are available in many of these roles for those who also pursue a master's degree in business or marketing. You can easily start on your journey towards one of these careers by applying online.
If you're ready to start your degree, visit WGU's business bachelor's degree and marketing bachelor's degree pages to learn more and choose which path is best for you.
WGU's degree programs are entirely online, which means you can work through the coursework at your own pace, depending on your lifestyle, and save money while doing it. In fact, most WGU students finish their degrees in less than four years.
Just like a traditional college, any degree you earn from WGU is accredited and well respected, with business and marketing graduates working for some of the most recognized names in the world, including American Express, Coca-Cola, Delta Air Lines, JPMorgan Chase, PricewaterhouseCoopers, Starbucks, The Walt Disney Company, Tiffany, and Toyota.
Take the next step towards your future by researching WGU's degree pages and start your application.
Frequently Asked Questions
Is business or marketing a better major?
There's no easy answer to this question because it depends on the individual and a number of other factors. A general business degree may suit someone with broad interests in business who seeks to diversify their knowledge and keep their career options open. Marketing may be a better choice for someone whose interests are more focused, who finds marketing strategy and facilitating communications to a target audience more compelling.
What can you do with a business administration degree?
Professionals that hold business degrees know how to make sure businesses operate smoothly, promptly, and profitably. Getting a degree in business or marketing is a smart choice if you're interested in having an impact in the business sector. The career options are vast.
What are common careers in business?
Account executive
Project manager
Financial analyst
Research analyst
Business information technology coordinator
VP of finance
Portfolio manager
Financial controller
Financial manager
Statistician
Actuary
Logistician
Business operations manager
Compliance officer
Financial advisor
Executive assistant
Human resources manager
What are common careers in marketing?
Social media manager
Email marketer
Brand manager
Content marketer
Copywriter
Marketing analyst
Product marketer
Public relations specialist
SEO/SEM specialist
Event marketer
Digital strategist
Director of marketing
Chief marketing officer (CMO)