From the moment you decide you want to apply to WGU, there are many people you interact with. enrollment counselors, faculty, and program mentors; there are so many people who want to help you succeed, and we can help you find the right person to talk to, at the right time.
We want to make your experience as seamless as possible, so we're going to dive into the specific role of an enrollment counselor in your WGU experience. This will help you understand how to go through the application process, and how your enrollment counselor will help you get everything in order to start your education with WGU.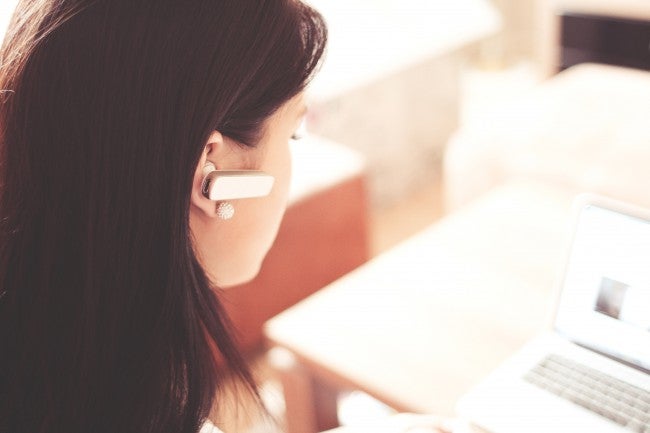 The main duties of an enrollment counselor.
There are many duties of enrollment counselors when it comes to helping students be prepared for their future at WGU. enrollment counselors are a prospective student's guide through the entire enrollment process The main focus of their job is to help students submit the best possible enrollment file for an admission decision. Their main responsibilities include:
Answering questions for prospective students about applying, and WGU programs.

Handling the student's online data and application to WGU. There is a lot of information that is gathered during your application process, and there are many systems used to collect data. Your enrollment counselor helps maintain and organize your data to ensure nothing is lost or missing.

Discussing specific program details with students. Enrollment counselors are assigned based on the program you are applying for, as well as the region you live in. This helps enrollment counselors know how to best help you in your specific situation.

Setting the start date for students. You can make a request to set a start date, but your enrollment counselor needs to confirm that this start date is possible, depending on deadlines.

Communicating with Admissions and Transcripts departments about eligibility. This includes the state of licensure, status of a license or certificates, etc. These departments often will not move forward with processing an application without the enrollment counselor's input.

Working with other departments on internal service requests for things like transcripts, prerequisites, admissions decisions, employer discounts, and more.

Opening and completing a Student Intake Interview.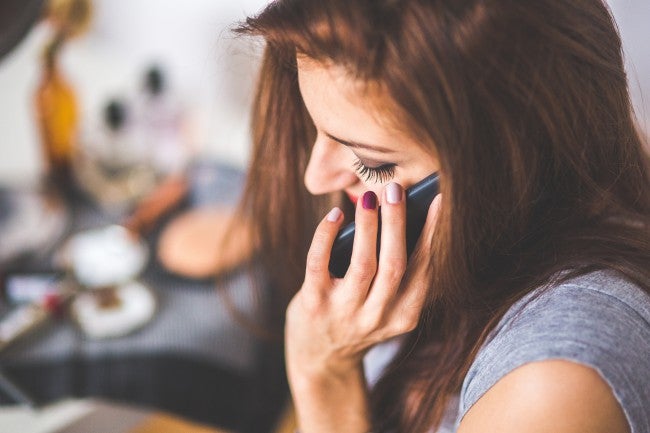 Your interaction with enrollment counselors.
Some students begin their interaction with enrollment counselors before they even apply. They can email or call a counselor to get information on a program, or help with an application.
You can get pretty far in the process before needing to speak to an enrollment counselor if you don't have questions for them. You can apply, get logged into the Student Portal, send your transcripts, apply for FAFSA, and set up payment all before talking to an enrollment counselor.
But there are a few times when students NEED to talk to enrollment counselors as part of the application and admission process. The important thing to note is that students MUST speak to their enrollment counselor on the phone a few times during this process.
Most of the process can only move forward once you've spoken to an enrollment counselor on the phone, and they are aware of your situation. You will only need to speak to an enrollment counselor a few times on the phone as you go through the enrollment process, but avoiding talking to them by phone can delay or stop your progress.
Some students wait and try to call an enrollment counselor in a moment of need, rather than scheduling regular time to speak. Specific enrollment counselors aren't always available, and we recommend you schedule appointments so you don't get frustrated with the process. The WGU self-serve appointment tool makes it extremely easy to schedule time with your enrollment counselor.
Making and keeping regular phone appointments with enrollment counselors also helps you be prepared for the regular appointments you have with your Program Mentor once you're enrolled at WGU. These calls are regular and expected in order to progress through your education.
Students should talk to their enrollment counselor by phone at the following times:
At the beginning of the application process. This phone call should happen preferably 4-8 weeks before desired start date. This first call will allow the enrollment counselor to gather basic needed data and discuss the timeline for the start date.

In the middle of the application process. This phone call should happen preferably between the 1st and 10th of the month prior to start date. This follow-up call will allow the enrollment counselor to confirm that needed documents are complete, and discuss any remaining items before opening the Intake Interview. Additional follow-up calls may be needed if the student has any financial aid or payment related questions.

At the end of the application process. This call will happen after the Intake Interview, and allows the enrollment counselor to confirm that the student's payment is approved, and that the student has access to Orientation and is ready to speak with their Program Mentor soon.

Why WGU has enrollment counselors.
At WGU, our entire mission is focused on helping students succeed. enrollment counselors are specifically trained to help you go through the admission process so that from your very first interaction with WGU, you feel successful and looked out for.
Other online universities don't have enrollment counselors who work directly with you to go over your application and help you get admitted. Our enrollment counselors set us apart as yet another way that we are working to make sure students are always our first priority.
Working with an enrollment counselor is the best way to get enrolled and ready for your degree program at WGU. Your enrollment counselor has one goal; to help you get enrolled at WGU and have productive conversations about your academic future. Get the conversation started today, and you'll be that much closer to a brand new future, with WGU.