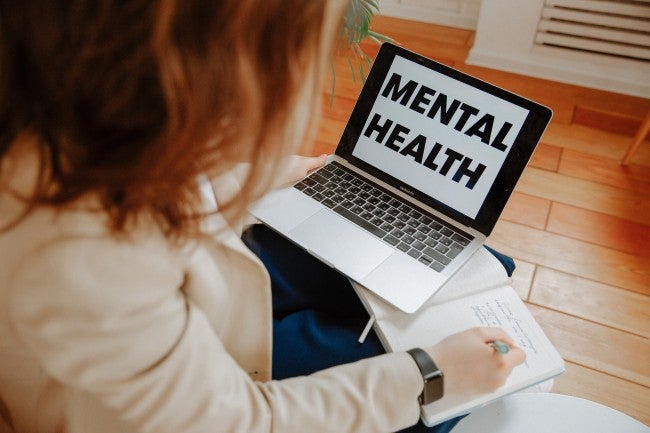 Psychiatric nurse practitioner: definition, salary, job outlook, and more.
Psychiatric nurse practitioners are also known as psychiatric mental-health nurse practitioners (PMHNP), psychiatric NPs, mental health nurse practitioners, and are a crucial part of the health care community. These advanced practice nurses are not medical doctors, but take on many similar responsibilities to psychiatrists. They focus their work on helping patients with mental-health issues including depression, anxiety, substance abuse, mood disorders, postpartum depression, and more. Psychiatrists are medical doctors that work with similar patients, but may have more specific training for psychiatric needs. Psychiatric nurses have special licensing and certification that allows them to work directly with these kinds of patients, diagnosing and treating mental health illnesses and problems. 
What does a psychiatric nurse practitioner do?
Psychiatric nurses focus their work on medical and psychiatric diagnosing. These nurse practitioners have a variety of responsibilities including:
Physical health assessments

Mental health assessments

Psychotherapy

Designing treatment plans

Prescribing psycho-pharmaceuticals and medication

Working with patients and families to explain treatment plans

Educating communities on mental health

Help adjust medication and treatment for patients

Learn about new medicines and treatment options for mental health
Psychiatric nurses will have different job responsibilities based on their unique specialty, individual patients, and where they work. Some of the mental illnesses these nurse practitioners may work with include:
Anxiety

Panic attacks

Bipolar disorder

ADHD

ADD

Depression

Alcoholism

Drug use

Schizophrenia

PTSD

Trauma

Postpartum depression
As valuable members of the healthcare community, these nurse practitioners with a psychiatric specialty are vital in helping patients and communities thrive. 
PMHNP salary and job outlook.
The average annual salary for PMHNPs is about $110,000 per year. The bottom 10% of psychiatric-mental health nurse practitioners earn about $96,000 per year, and the top 10% of psychiatric-mental health nurse practitioners earn more than $130,000 per year. The amount you can earn as a PMHNP will greatly vary based on where you work. Larger cities and hospitals will likely pay PMHNPs more than smaller areas. Your experience level will also greatly impact how much you can earn as a psychiatric-mental health nurse practitioner.
The careers of nurse practitioners with a psychiatric specialty are expected to grow 31% by 2024. This is largely due to the ever increasing demand for healthcare professionals. Healthcare is an industry that is constantly growing as populations age and life expectancy goes up. Additionally, more emphasis on mental health adds to the need for psychiatric nurse practitioners and other mental health professionals in both clinical and hospital outpatient settings. If you're looking for a stable career, healthcare is a great route.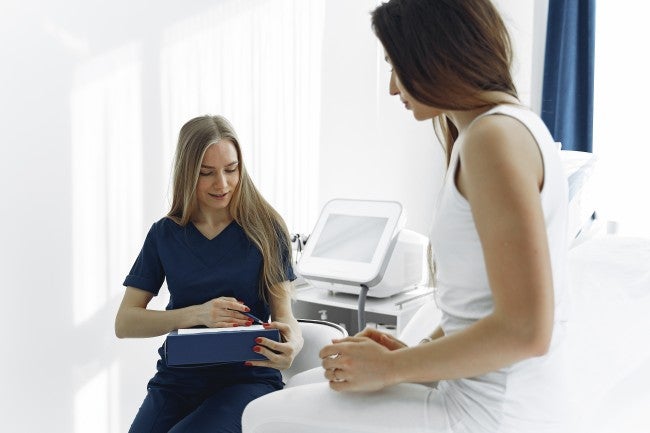 How to become a psychiatric nurse practitioner.
There are educational and certification steps in order to become a psychiatric nurse practitioner. It's important to know what the path will be so you understand how to be prepared for this profession. 
The first step to becoming a psychiatric nurse practitioner is to earn a Bachelor of Science in Nursing, or BSN degree. This degree program helps nursing students learn about anatomy, physiology, nursing skills, and more. While a BSN isn't required to become an RN, if you want to go on to become a nurse practitioner, you'll need a Bachelor of Science in Nursing to start. 
The next step toward becoming a psychiatric nurse practitioner is to become a registered nurse (RN). In order to become an RN you'll need to have the proper education, which can be a Bachelor of Science in Nursing or an associate degree in nursing. Some students may opt to become a nurse first, and then do an RN-to-BSN degree in order to meet the educational requirements. This education is crucial as it helps students prepare for the NCLEX exam. Nursing students also have certain clinical requirements in order to become licensed, which is often done through your education program. There may be fees associated with becoming an RN in testing and licensure.
After you become an RN, you'll need to work for a while as a nurse. It's valuable to pursue in the psychiatric nursing specialization to prepare to ultimately become a psychiatric nurse practitioner. RNs can pursue the Psychiatric Mental Health Nursing Certification, which allows them to demonstrate knowledge and experience in the mental health field.
Nurses hoping eventually to become psychiatric nurse practitioners need a Master of Science in Nursing or Doctor of Nursing Practice degree. Their degree program will need to have a specialization in psychiatric mental health care in order to help them become a psychiatric nurse practitioner. This degree program is crucial in giving students knowledge and experience in mental health situations, as well as preparing students for nurse practitioner certification.
After graduating from their degree program, professionals will need to pursue certification. The Psychiatric-Mental Health Nurse Practitioner credential requires professionals to complete a board certification exam, and this credential lasts for five years. Similarly the Pediatric Primary Care Mental Health Specialist certification requires candidates to hold an advanced practice registered nurse (APRN) license and a certification in their specialty, along with 2,000 clinical hours.
After obtaining these certifications, students will need to become licensed as a nurse practitioner. Every state has its own requirements for licensing, so it's important to learn what your state will require. There are usually educational, experience, and exam elements required in order for you to become licensed. This is the final step to becoming a psychiatric nurse practitioner.
If the idea of a career as a nurse practitioner is exciting to you, a bachelor's degree in nursing is the place you'll need to start. And WGU allows students to pursue this degree in a way that works for them, at a price that's affordable. Consider joining this exciting industry with a career as a psychiatric nurse practitioner.