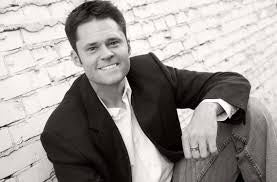 Despite being diagnosed at the age of 2 with a 90% hearing loss, Justin Osmond can now speak with passion and through modern-day technology, hear with conviction.
There were many obstacles and challenges that represented stumbling blocks; despair, the family legacy, and 12 hard years of intense speech and listening therapy. But Osmond's will-power, determination, desire, and hope surpassed all hurdles that stood in his way.
Growing up with a 90% hearing loss would be difficult for anyone, but it was uniquely challenging for Osmond, the son of Merrill Osmond, the lead singer of the world-renowned Osmond Family.
"I was told I could never play a musical instrument, even though I come from a musical family," said Osmond. "I was devastated. But, when the world says you can't do something, there's always a small little whisper within you that says that you can."
Opting to take the hard road, Osmond endeavored to prove his teachers and the experts wrong. He eventually learned to play the violin, viola, piano, and drums, and shared the spotlight with the likes of Kevin Costner, Oprah, Billy Crystal, Garth Brooks, Susan Boyle and many other distinguished and respectable individuals,
Osmond's motto is, "I may have a hearing loss, but that hearing loss does not have me."
Osmond overcame many obstacles on his way to becoming a musician, author, and entrepreneur. His story illustrates particular insights into how we can overcome challenges as we strive to reach our goals. "Challenges don't necessarily define us," he says. "We define ourselves on how we handle those challenges."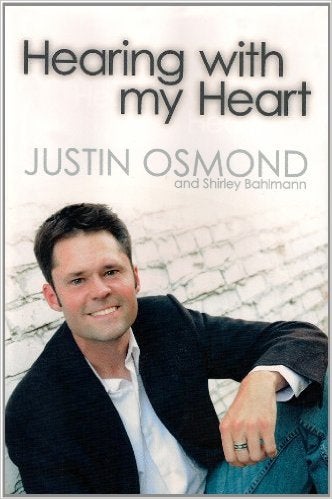 Due to Osmond's desire to help everyone that may be struggling with hearing loss and to honor his late grandmother Olive, he launched the Olive Osmond Hearing Fund and The Hearing Fund UK, two nonprofit organizations dedicated to raising awareness and providing access to education, technology, and resources for the deaf and hard of hearing. Osmond's goal and hope is simple: to bring music to the ears of men, women and children living with hearing loss around the world.
Osmond has spent over 15 years helping the deaf and hard-of-hearing in underdeveloped countries and throughout the United States. His continued travels around the world inspire those living with a hearing loss by sharing with them his experiences and stories of hope and perseverance. But, his story doesn't just touch those living with a hearing loss, Osmond has the unique gift of blessing everyone he comes in contact with and encourages any person who has a dream to live it.
 "I believe everybody has a gift, whatever it may be. Find it, and then turn around and share it. That's what makes our society so much better," Osmond said.
Osmond, one of WGU's inspiring alumni, will speak at WGU's next Sage Talks, on Tuesday, January 31, at 6:30 p.m. MST. He will share his inspiring story of persisting through adversity to motivate lecture attendees to overcome their own challenges and reach their goals in the new year ahead.
The lecture will take place at The Leonardo, an interactive museum in the heart of Salt Lake City, and will be streamed live online. The event is free and open to the public, who are requested to RSVP..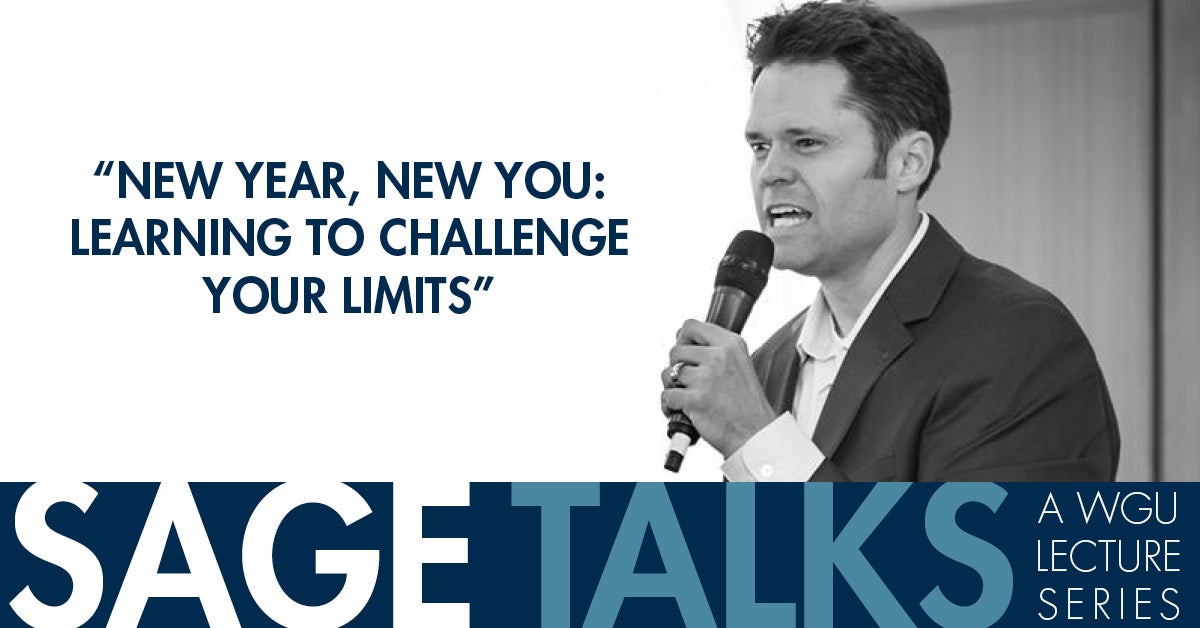 WGU's lecture series, Sage Talks, is named after the university's mascot and has been created to provide personal and professional development, inspiration, and continuing education opportunities to the community. The series features leaders and innovators in fields represented by each of WGU's four colleges: business, education, healthcare, and information technology. Lecture topics are centered on leadership, new innovations and disruptions, and how education shapes the future.