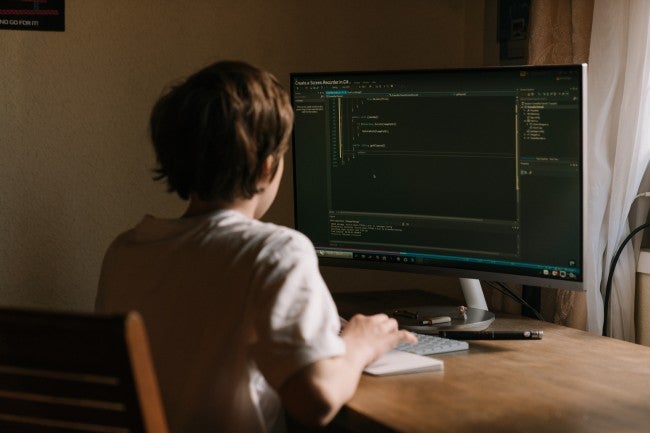 What is a security architect?
As much as we'd like to believe that companies are adept at keeping private information private, more and more we're hearing about cybersecurity breaches that impact thousands of people. And while it's true that hackers are getting more inventive, companies are also realizing that the key to combating them is to create stronger network systems and continually strengthen them with fail-safe features that protect information from the onset—which is why they call on a security architect.
An information security architect is a cybersecurity professional whose job it is to create systems that keep a company secure from breaches and hackers. These architects have always been an important part of securing a company's networking system, but they're in higher demand now more than ever before. In fact, Field Engineer reports that the U.S. Bureau of Labor Statistics (BLS) projects that jobs for information security analysts  (a category in which these architects are included) are estimated to grow 28% from 2016 to 2026—much higher than the average for all job profiles.
What does a security architect do?
The most important part of an information security architect's job comes in the crafting of a company's network system. Security architects are instrumental in setting up cybersecurity architecture and measures by designing and planning the network's security approach using their in-depth knowledge of hardware and software. Their job description includes implementing firewalls, managing anti-virus software, testing for vulnerabilities, creating architecture that meets requirements for the company and its security systems, and applying fixes as needed. As time goes on, the architect is called on to maintain the security system while keeping up to date on the industry's latest cybersecurity innovations and security architecture processes, applying them as needed and training staff on new requirements and responsibilities as they come up.
Being an information security architect means wearing many hats at once, which can make for a challenging position—but it's great for those who enjoy critical thinking and switching roles as needed. For example, in order to be successful in security architecture your job description will include being knowledgeable about computer networking principles, industry best practices, different information systems, and how to implement them into current network security protocols. Security architecture also involves management skills to assist security professionals in leading teams and risk management skills to address challenges. But perhaps most importantly, security architects need to be at the forefront of technological evolutions, always thinking ten steps ahead of potential threats and deducing the best ways to head them off by using the latest and greatest advancements in cybersecurity. The best way to create a strong architecture is with good security foundations.
Strong communication skills, the ability to think like a programmer, and a drive to pursue continued education are key for success in information security. And the reward for all this dedication and mental acuity? A lucrative position that's in high demand and ensures you'll never be bored.
Security architect education requirements.
Many architects in information security get their start as amateur hackers, learning network infrastructure and architecture, and testing information systems weaknesses using their own home builds. But while that's a great foundation to build off of, security architects need a more formal education to land those top-dollar jobs.
While some non-IT undergraduate programs are an option, most companies in need of a security architect are looking for a bachelor's degree in computer science, information technology, cybersecurity or another associated field. If you really want to take your education to the next level, you can opt for a master's degree in a program such as cybersecurity and information assurance or information technology management. Not all companies require a master's degree, but some may request it due to the management role associated with the duties of a security architect.
Many organizations look for additional certifications to supplement your B.S. or M.S., usually from reputable sources. Some key certifications you might want to look into include the Certified Ethical Hacker (CEH), Cisco Certified Network Associate (CCNA) certification, Amazon Web Services (AWS) certifications, and various CompTIA certifications.
While you can earn certifications independent of your degree program, there are options available that allow you to combine your certification with your IT degree at no additional cost. The bonus to this approach is that not only can you save money on your education, but by working with a reputable online university, you have the flexibility to manage your course load and work toward your degree at a pace that best supports how you learn.
In addition to degrees and certifications, security architects also need skills such as:
Knowledge of information security, such as system information management, risk management, and assessment.
An understanding of defensive and offensive security measures.
Experience with identity and access management and risk management.
Strong functional understanding of computer networking, building of networks, and all associated components.
Cloud-based development experience, including implementing design mods, working with providers and products, and configuration experience.
A deep knowledge of malware, with the capability to analyze and implement patches and fixes.
Management skills, with the ability to lead teams and train as necessary.
Administrative skills, with the ability to multitask, delegate, and manage numerous ongoing projects at once.
Knowledge of and experience with frameworks and government regulations.
Previous experience as a system administrator, network administrator, consultant, or other associated roles.
Strong communication skills, with the ability to present findings and solutions to the C-suite as needed.
Additionally, it's recommended that security architects continue their education throughout their career by attending additional courses, gaining further certification, and training through affiliated organizations to stay ahead of the curve on threats and associated solutions.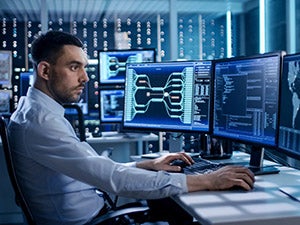 Do a search for a security architect job and you'll find thousands of related postings offering a variety of job descriptions spanning nearly every professional category. A diverse range of companies such as Tinder, Amazon, The Walt Disney Company, IBM, Expedia, Bose, Google, Honeywell, and even Liberty Mutual Insurance are always on the hunt for a security architect to help protect their information and network systems.
Some roles to be on the lookout for include:
Systems Security Architect: No matter what kind of company you work for, this job puts you in charge of designing security structures that will ward off malware and stop hackers in their tracks, routinely testing for weaknesses to ensure the strength of the system.

Cloud Security Architect: Here, you'll take all your security-based knowledge and apply it to the cloud, where you'll protect a company's cloud infrastructure from advanced attacks by designing cloud-based security features and testing them against vulnerabilities.

Cybersecurity Analyst: As you monitor network activity for cyberthreats, you'll also be analyzing reports and implementing the necessary changes to ensure the strength and security of the network.
Cybersecurity Engineer: In this role, you'll focus on fixing and updating systems to ensure everything stays safe and secure, while liaising with IT teams to create emergency plans to combat cyberattacks.
Vulnerability Assessment Analyst: Think of this position as being a reverse hacker. Your job is to find system vulnerabilities before hackers do, then work to implement solutions to secure the network.
And this is just the beginning. There are countless security architect positions that branch off from the core responsibilities of the role. And as technology and its associated roles continue to evolve, the need for security will continue to deepen—and the job market will respond in kind.
How much does a security architect make?
Your income as a security architect will depend on the company you work with, as well as the size of your role. But on average, ZipRecruiter reports that security architects make $153,439 annually, ranging from $73,500 on the low end to $238,500 on the high end. At an hourly rate, that works out to $73.77. 
The best-paying roles for a security architect are topped off by a senior security architect at $168,284 per year, followed by a cloud security architect at $166,607. Rounding out the top five best paying security architect roles are  principal security architects at $156,799 per year, enterprise architects at $151,689 per year, and  chief security architects at $149,676 per year. Benefits will largely depend on company policy, but you can expect a comprehensive health package with at least standard PTO, with some companies offering performance bonuses, flexible work arrangements, support for continued education, and more.
Career advancement for security architects.
There are a lot of great opportunities associated with being a security architect, but one of the best is the chance to grow and evolve your role, moving up in the ranks of seniority. While a security architect is considered a management role to begin with, you can always advance your career by taking on bigger challenges with larger companies that require deeper technical knowledge and the opportunity to manage a bigger team.
To take on those bigger roles, most companies want candidates to have a master's degree. For example, a master of science in cybersecurity and information assurance helps security architects tap into their leadership abilities, while expanding your skill set to prepare you for complicated and sophisticated responses to the biggest issues facing cybersecurity today. With this kind of educational support behind you, you can prepare to take a big professional step that will enhance your earning potential in the process.
Being a security architect isn't easy, but the benefits far outweigh the challenges in this ever-evolving role—plus, the job security can't be beat. If you thrive on problem-solving, team leadership, and out-of-the-box thinking that creates innovative, tech-based solutions to the cyber world's biggest problems, a security architect role might be just the job you're looking for.