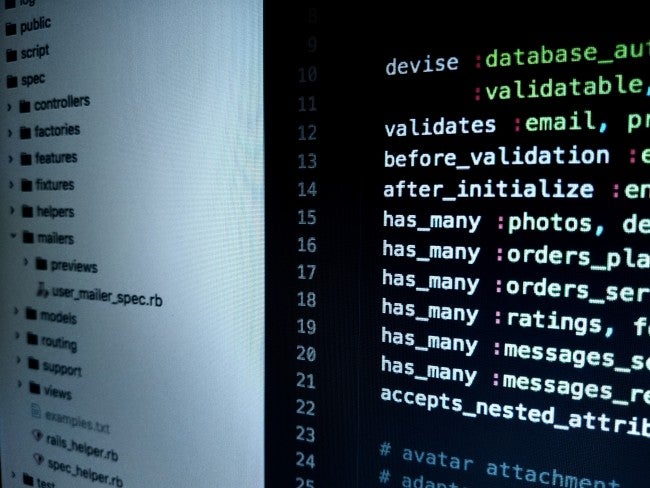 Cyberattacks. Data breaches. Global hackers. A grim reality in today's business world, they strike fear in CEOs and consumers, have threatened to topple corporations, and have cost businesses millions, even billions, to beef up their cybersecurity. The huge upsurge in people working remotely during the COVID-19 pandemic has exacerbated the likelihood of a cyber-breach, according to research by Centrify, a leader in the Privileged Access Management (PAM) market that designs software to minimize cyberattacks. As a result, cybersecurity is now a top priority of every organization, and the role of security consultant has quickly grown more crucial.
What is a security consultant?
A security consultant, also sometimes called a security analyst, pinpoints vulnerabilities in computer systems, networks, and software programs and works toward solutions to strengthen them against hackers. This consultant role is a strong example of a highly specialized IT occupation. While many IT jobs are specific to departments within a company, a security consultant's work typically spans multiple departments because of the enormous amount of data they are responsible for protecting. 
What does a security consultant do?
Cybersecurity consultants focus on protection, but their job is multifaceted. Ultimately, their job description involves implementing and executing strategies for a company's or client's cybersecurity. Here are some of the assignments required of these consultants: 
Maximize efficiency in protecting data and information systems, networks, and software against hacker attacks.

Work closely with IT departments to correct specific online safety problems.

Work with managers, engineers, and other security analysts to decrease risks for an organization.

Oversee and conduct tests for system vulnerabilities.

Supervise and guide security teams of managers, engineers, and other technical or security employees.

Plan and design security architectures for IT projects.

Research cybersecurity criteria, security systems, and validation procedures.

Probe and provide security solutions referencing business standard analysis criteria.

Update and upgrade security systems as needed.

Deliver official reports that summarize test findings.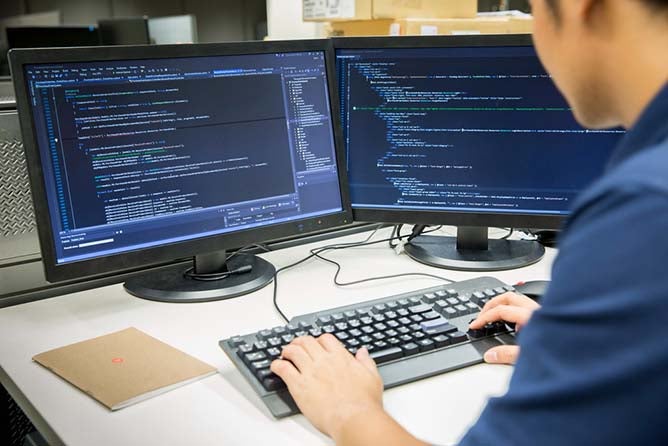 How to become a security consultant.
With the right education, experience, and skills, the role of security consultant can be yours. The element of danger (battling hackers!) makes this profession riveting. And full disclosure—the responsibilities of this job can be high pressure, so it's not for every employee. But because consulting involves protecting everyone and everything, from client to consumer, the rewards are far more likely to outweigh the rigors. 
An associate or bachelor's degree in IT can open the door to your first position in the cybersecurity field—a master's degree can open even more. As far as job experience is concerned, aim for working three to five years in information security to boost your résumé and build your skill set. Gaining specialized knowledge of the latest cutting-edge hacking and security strategies will attract potential employers or clients, so make it a regular practice to stay abreast of new developments in the IT world by reading blogs, magazines, and tech websites as you can. 
Information security consultants need specific skills to help prevent risks, so harness every opportunity to build on these in order to ultimately secure the consultant job you want. 
Penetration testing and measuring the vulnerability rating of cyber programs and software to understand risk.

Firewall safety and management, which encompasses backups, breach detecting, and prevention protocols.

Knowledge of advanced persistent threat management, which includes phishing, social engineering, and network access control.

Encryption techniques and capabilities to prevent hacking attacks.

Fluency in programming languages. Learn as many as you can with regard to the storage and processing of raw data. 

Familiarity with multiple operating systems, including Windows, Linux, UNIX, and others. 

Working knowledge of threat modeling and configuration.
Troubleshooting, problem solving, and strategy are constants in the day-to-day work of information security consulting, and strong leadership, negotiation, and communication skills provide a rock-solid foundation for the role. As a consultant, you'll be working with entire security team and have multiple direct-reports, all of whom will be counting on you during times of a cyber threat. Since cybersecurity is a global concern, it's possible you'll be interacting with teams in several countries, all of which have their own cyber laws and ways of running their operations. So you need to excel in negotiating and be hypervigilant about these rules because they could serve you well in protecting the organization from risks. Whether you're interacting with your security team, your superiors, or the departments you work with, consulting always involves being an effective communicator. Information security has its own complex language, so it's important to be able to explain security threats and how serious they can be in the most easily understood way to all. 
Cybersecurity consultant salary and job outlook.
Hackers will be hackers, and they are constantly scheming new ways to carry out their crime, triggering high demand for cybersecurity consultants. The Bureau of Labor Statistics (BLS) reported as of May 2019 that the average salary for an Information Security Analyst was $99,730 per year, an average salary of $47.95 per hour. Your education, location, and experience will impact your salary level. Consultant salary levels are also impacted on the specific industry where they are working and the length of their contract.
Employment in this field is projected to grow 31 percent from 2019 to 2029, significantly faster than the average for all occupations. In cybersecurity positions for computer systems design and related services specifically, the BLS projects a whopping growth of 56 percent, attributable to the rise in cloud services being adopted by small- and medium-sized businesses and, to no small surprise, a rise in cybersecurity threats.
If you're seeking a career that combines strong leadership skills, technical acumen, and an enormous passion and responsibility for protecting private data, the role of cybersecurity consultant could be the perfect fit. The more you know, the more you'll grow in this ever-demanding, highly impactful profession, and WGU can help you get started. Learn more about our programs and find the answers to all your questions about cybersecurity jobs today!