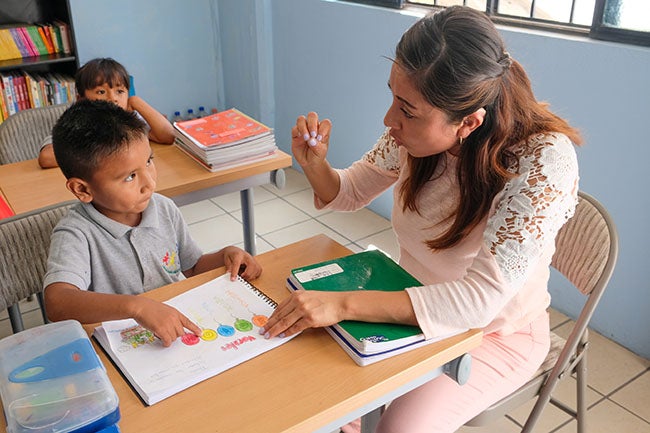 If you've been on the career path to become a teacher, chances are you've heard of the Praxis Exam. In addition to earning your teaching degree, taking the Praxis Exam is one of the most important parts of your teaching journey, as this exam determines whether or not you have what it takes to become a teacher. A passing score means you become licensed to teach in your state.
Regardless of your category of focus as a teacher, from social studies to math, you'll still need to take the Praxis Exam to get your teaching license. The Praxis isn't subject specific and needs to be taken whether you're in elementary education or secondary education. However, there are different categories of the Praxis Exam, depending on your area of interest. For example, test takers focusing on reading, writing, and math are expected to take the Core Exam, while test takers focusing on theater, biology, or political science may need to take Praxis Subject Assessments.

There are also Principles of Learning and Teaching Exams that are directed toward the age range of students a teacher will be expected to lead, such as early childhood, junior high, and high school. Additionally, there's the Content Knowledge for Teaching Exam, which is specific to elementary school teachers.

Testing requirements can differ by state, so it's best to check with your licensure board to ensure you're covering all the bases. In the meantime, you can use this guide to help you prepare for the Praxis Exam.

The Praxis Test—or Praxis Exam, also known as Praxis II—is a test designed for all aspiring teachers to determine their competencies and knowledge of subject matter related to their area of focus. Depending on the area of focus, some teachers may be required to take more than one test to analyze their content knowledge. By testing a potential teacher's skills, the Praxis Test determines whether or not a teacher is ready to lead a classroom.
Praxis I and Praxis II

The Praxis I and Praxis II tests used to have some similarities, in that they focused on reading, writing, and math capabilities. While the Praxis I test still focuses on testing those categories, it generally measures more core academic skills. Praxis II is more focused on subject assessment, covering a range of subjects, measuring teaching skills based on those subjects, and other exam questions designed to test general assessments.
Do Substitute Teachers Need to Take the Praxis?

Not all states require substitute teachers to have a teaching license and may find substitute teaching certifications sufficient for employment. However, some states still require substitute teachers to have a teaching license. These requirements may change, depending on the number of hours you're subbing for or which school district you'll be working in. Again, it's important to check with your state licensure board to determine licensing requirements for substitute teachers and then reach out to the school district you'll be teaching in to learn more about their licensing and certification needs.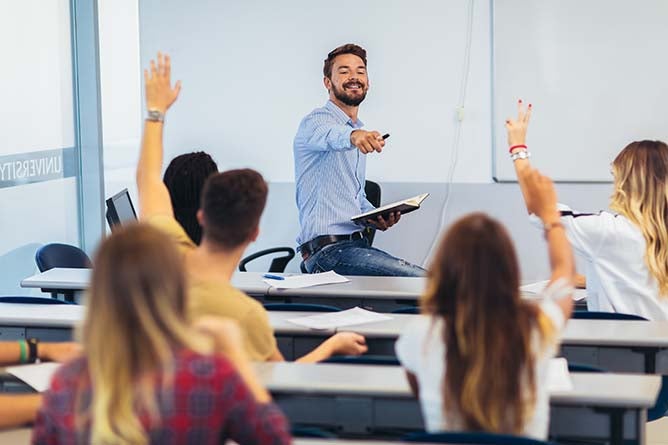 How Do I Register for the Praxis Test?
Once you know which Praxis you need to take, you'll have to register to take the test, which requires paperwork and documentation such as school transcripts and proof of pre-admission test scores. There are also fees related to taking the test. Additionally, you'll want to double check the registration periods for your state's Praxis Exam, especially if you're taking an exam that's more specific to your area of focus; some states only offer the Praxis at select times throughout the year.
Who Is Eligible to Take the Praxis?

Your eligibility to take the Praxis may vary depending on the state you plan to teach in. Some states will require a minimum SAT score to qualify, while others don't even require a degree in education. Once again, it's best to check with your state licensure board to determine the requirements for taking the Praxis in your state.
How Much Does the Praxis Cost?

Taking the Praxis Exam can cost from $90 up to $210, depending on the test and how many you need to take. For example, Praxis Core Exams can cost $90 per test, or $150 to do a combined test. Praxis PTL for grades K through 6 costs $146, as does the Praxis Special Education: Mild to Moderate test. There may also be additional fees, such as $35 to register for the test by phone, or $40 to change your test date or testing center location.
Where Do I Take the Praxis Exam?

While Praxis I/Praxis Core Exams have rolling deadlines and happen throughout the year, other Praxis exams are scheduled only through specific windows. You can search for testing locations for your specific exam on the Praxis testing service website, which includes online or "home testing" options. However, you'll need to live in the U.S. or a U.S. territory and meet specific equipment and environment requirements to qualify for this option. This is ideal for those who are more comfortable testing online, especially for health reasons.
How Do I Prepare to Take the Praxis?
Study Guides
The ETS Praxis website is an excellent resource for study guides and even offers guides that are specific to whichever Praxis Test you're taking. Magoosh is another fantastic option, with customizable practice sessions and lesson videos that can help you prepare. Your local library may also have some helpful books and study guides, such as the Praxis Official Guide or Praxis Core for Dummies.
Practice Tests

Almost ready to test? Try some practice tests before the big day, so you know what to expect. Teachers Test Prep has free sample Praxis tests according to category, so you can select your specific exam and test accordingly. Test Preview also has Praxis Core sample exams, and Magoosh offers sample tests as part of their services.
If you have a disability or other issues that may impact your capability to take the Praxis—such as medical requirements, restricted mobility, a need for frequent breaks and more—you can apply for accommodations before taking the exam to ensure your needs are met. You can apply online via the ETS or by regular mail—either way, you'll need to fill out the Testing Accommodations Request form. Depending on your request, you may need to provide the ETS with additional documentation to support your claim.
Some of the accommodations that can be made available to disabled students include sign language interpreters, tests in braille or larger print, adjustable chairs, and more. The sooner you file your Testing Accommodations Request form, the better—in some cases, it can take the ETS up to six weeks to process the request, and you don't want to miss your exam.