Core to Western Governors University's student-centric education model is proof of learning the defined competencies for each course. The model is competency-based, meaning progression is measured by mastery of the subject matter, not seat time in class, and personalized so students can progress at their own pace to attain subject matter mastery.
At WGU, the demonstration of knowledge and skills is measured by a team of expert evaluators. The university's faculty model is very different from traditional universities. The university employs highly qualified subject matter experts with graduate and terminal degrees that each have a unique role in the students' Community of Care. The easiest way to think of this is by comparing this to the western healthcare model. Typical brick-and-mortar universities have a single faculty member fulfilling many roles from course instructor to coach, to psychometrician and evaluator, and sometimes even counselor, much like healthcare offers up a general practitioner who is expected to know something about everything. But the reality is, when a person needs superior specialized skills, they seldom rely on their general practitioner. They call a specialist. And a specialist model is what WGU employs. It scales, allowing each unique faculty member to apply their passion, purpose, and strengths to support students' individual needs.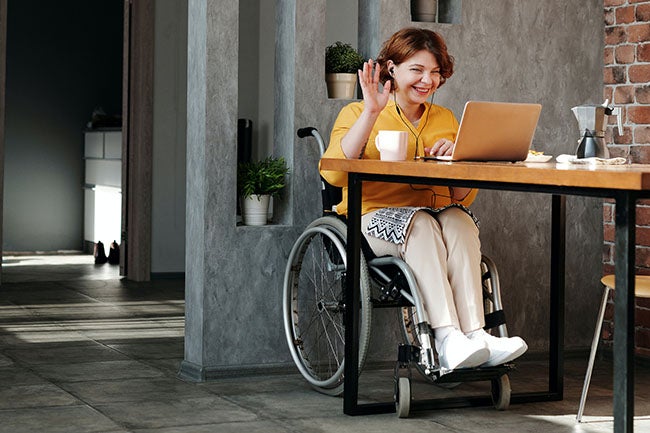 In this Community of Care model, there are three primary and distinctively different faculty specialist roles. Some faculty are mentors. Each student is assigned a mentor from the moment they complete their conversations with the enrollment counselors. The mentor typically remains with that student until they graduate, helping to remove barriers, recommend support services, and continuously encourage them to persist and succeed. 
Another group of faculty are the instructors. These are the subject matter experts that teach and lead students through the course content. The third team of faculty are the evaluators who are also subject matter experts for that course. Instead of instructing, evaluators score and provide feedback for each student's assessments. The result of these focused, specialized roles is faculty get to excel at what they love and do best, and students gain a more personalized learning experience with support at every turn.
In this article, we will explore the role of evaluation faculty in the competency-based education model used by WGU Teachers College.
Evaluators Must be Accurate, Fair, Helpful, and Quick
"This is a highly qualified team of subject matter experts," says Maureen O'Brien, WGU Vice President, Evaluation Operations, "who hold an advanced degree, and many with a terminal degree. In addition, Teachers College faculty are required to have at least three years of classroom experience in K-12 or higher education, based on the competencies they evaluate in order to assess each student's work in a manner that is accurate, fair, helpful, and quick." 
Student-Centered Model
"I think the power of our model starts with the fact that the student is truly at the center of how each program is designed and how we operationalize our model," said O'Brien. "Students don't get credit for life experience, but if they bring considerable knowledge in a specific area and they prove they have that knowledge through an assessment, they can progress to the next course in their degree plan.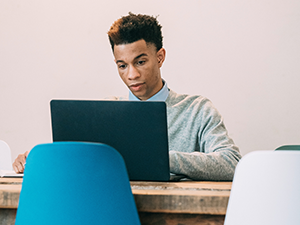 When they reach course content they are unfamiliar with, they can slow down their pace a little and work to really understand it. Each student's personal rate of progress is based on their interest, their lifestyle, their knowledge, and their abilities." It is worth noting, however, that there are some guard rails for how quickly or how slowly students can go through the program to help ensure students are making on-time progress toward their goals.  
Proving Competency

Proving competency in an assessment or evaluation can take many forms in the Teachers College. "Assessments can range from submitting an original lesson plan to an extensive research project, videos, writing, or reflective exercises after observing virtual or on-ground classrooms, all the way through actual student teaching. We also use a virtual reality immersive simulation," said O'Brien.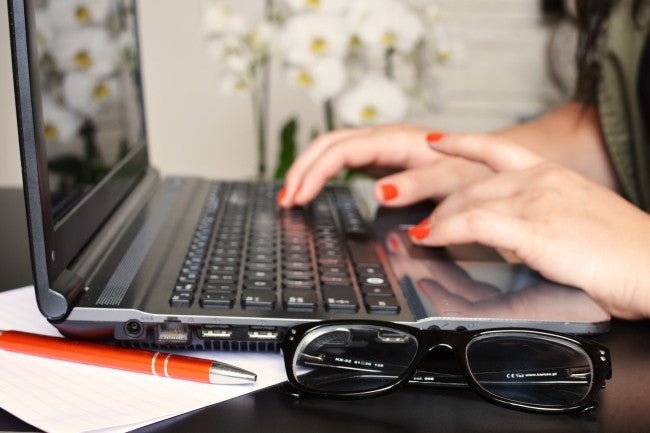 "Assessments in the courses are designed to ensure students are prepared for their career by demonstrating certain key skills," said O'Brien. This skills mapping is an elaborate and scientific process the university has taken on to deconstruct the elements successful professionals need in the way of specific skills. The university then intentionally designs curriculum, instructional approaches, and assessments to ensure students leave with proof of their capabilities in each of these defined skills.
Dr. Avril Smart Goggans, Director of Evaluation Operations at WGU, joined WGU in 2020 and has been an ardent fan of competency-based learning for years. "Being student-and learning-centered really is at the core of the model," she says. 
"Our students receive a Personal Learning Guide (PLG) at the start of each term that aligns their learning goals with the appropriate courses they plan to take. Mentors work to see which pre-assessments indicate existing subject matter expertise and help arrange for students to take assessments where appropriate. They help students schedule the term based on that student's life and timelines. We can really personalize programs to meet the students where they are on their journey," O'Brien added.

Flexible but Rigorous
Students are cautioned against thinking this flexibility equates to easy or non-rigorous curriculum and assessment expectations. One of many reasons WGU Teachers College continues to receive national awards and accreditation, including the recent CAEP accreditation renewal, is partly because of the excellence of the content and the rigor of the assessments. "We remove barriers wherever we can, while also maintaining rigorous curriculum and assessing mastery that is not measured by time in a chair but demonstrated in performance," said Goggans. In some cases, students take assessments akin to the standardized tests they will need to pass for licensure, including the Praxis exam. "We want to expose them to a lot of different kinds of assessments and evaluations," said O'Brien, "because it will help reduce test anxiety for the Praxis, and it will form a good foundation as they begin to build out various assessments in their classrooms and districts after graduation."
In fact, one of the more difficult assessments is the capstone research project. "Unlike some brick-and-mortar schools, WGU's Teachers College works with the students to tailor the subject of substantial research projects to fit the student's current work environment so they can apply what they are learning to their educational organization immediately. Capstone projects are often tailored to personal and professional interests or challenges," said Goggans. "We work hard to ensure the learning and the evaluations of that learning are relevant to the workplace." The evaluators' expertise, coupled with the way they work as a team to ensure the highest degree of accuracy in scoring the assessments and evaluations, greatly contributes to the success of students.
Impartial Scoring 

Another interesting and beneficial aspect of the WGU model is how it relates to the 'Fair' within the four goals of "Accurate, Fair, Helpful, and Quick" as the team of evaluators for each assessment work off a common rubric. "In so many traditional colleges and universities, there is a leveling of scoring based on the classroom performance, and often subjective decision making in assessing student performance," said Goggans. "Our team of evaluators work off a common rubric, and each individual student is scored according to their ability to demonstrate competency as outlined in each assessment rubric. When there are any questions about evaluations, the team convenes to calibrate and come to a common expectation that is carried impartially and consistently across all student assessments."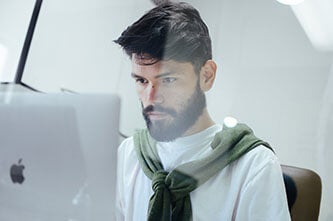 O'Brien concurs on impartiality. "These evaluator faculty teams have no idea which students they are scoring and know nothing personal about them. They assess competency based on what the student submitted and how this aligns to the descriptive rubrics in place. It's inherently fair, and it eliminates any bias that can occur in a traditional model where the course instructor is assessing students they know well." 
Helpful Advice and Personalized Comments
The 'Helpful' aspect comes to play with the written comments each evaluator provides the student on each assessment. This helps point the students in the correct direction to focus on what they have missed and gain greater understanding of that subject matter. Helpful advice may also include a referral to learning resources, the writing center, or the instructor based on what the evaluation faculty members believe will be most beneficial to the student.

Quick Results to Students 

The service level commitment to students is feedback and scoring within 72 hours of when work is submitted so they can progress through their courses in a timely manner with clarity and confidence. 

The combination of 'Helpful' and "Quick' resonates deeply with WGU SVP and Executive Dean of the Teachers College, Dr. Mark David Milliron. "With regard to student feedback, we know that the closer you are to the actual act of learning, the more likely you will have a positive impact. Our evaluation faculty are incredibly talented and completely irreplaceable—they matter so much to our model. Each takes the time and focus to provide helpful, relevant comments to each student. The right feedback at the right time provided in the right way by a caring faculty member can be the difference between a student digging in or a student giving up," he said. "You can have the most helpful response in the world, but if it's not at the right time, you've lost the magic."

"The other aspect related to feedback is that there is sometimes a myth attached to competency-based education that it's simply pass/fail, so there is a ceiling effect," said Milliron. "Our evaluators note when student submissions are so extraordinarily well done that it blows them away, and each quarter we celebrate the work of those students by publicly recognizing that achievement with our student Excellence Awards." 
An Intentional Approach with Measurable Results
We have a very intentional approach to what we do," said O'Brien. "We strive to make the student experience intuitive, integrated, and with transparent standards for competency, so the student knows what is expected of them in advance of every assessment. We also strive to be encouraging, and we want to focus on growth. Our faculty support students each step of the way until they gain knowledge, and then validate that they have those competencies." Students can see what specific competencies each assessment is designed to measure from within their student portal.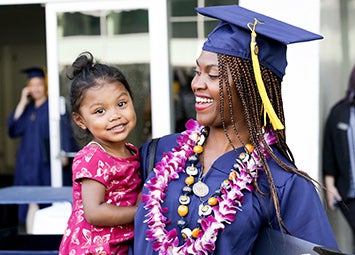 Next-Gen Teaching and Leading
As the university expands its Next Generation leading and learning portfolio, it is creating more modularized content and offering stacking micro-credentials. "I think the move to Next-Gen learning is causing us to continually look at and learn from different modes of assessments, including micro assessments. As a competency-based model, we're well-positioned to do this," said Goggans. 

O'Brien agreed. "Some things are harder to measure, but we still work to instill in all of our students grit, perseverance, working well with others, character, and emotional intelligence," said O'Brien. "The feedback and comments from the evaluators often address some of these more social-emotional aspects of learning as another way to help students along their journey. We are always thinking about these things and assessing them in new and different ways, constantly evolving and improving our processes."

The result is students are learning in real-time with relevant, helpful feedback they can put to use as they forge a path to academic and career success. 

Highly qualified subject matters experts with advanced degrees interested in learning more about the WGU evaluation faculty role—and in making a powerful difference in the lives of striving students—can explore working with us at the WGU careers page here.  
---
A passionate educator, Maureen O'Brien joined the evaluation faculty at Western Governors University in 2010. She has been instrumental in the development of the evaluation and assessment processes required to serve the growing WGU student population. She currently serves as Vice President of Evaluation Operations. She earned her master's in Mechanical Engineering from Stanford and her bachelor's in Mechanical Engineering from University of Notre Dame.

Dr. Avril Smart Goggans joined WGU in 2020 as the Director of Evaluation Operations. Prior to that, she worked as the Research and Engagement Manager for Future Ready Schools with the Alliance for Excellent Education and spent nine years as a Research Scholar and Research Associate at the William and Ida Friday Institute for Educational Innovation at North Carolina State University. She also earned her Ph.D. in Applied Social and Community Psychology from North Carolina State University.