As the largest college of education in the country with 25 years of experience, 63,000+ alumni educators spread across all 50 states, and more than 2,600 school district partnerships, WGU Teachers College has a long and successful history teaching and training the next generation of classroom teachers. While many schools of education have seen a decline in enrollment in the last year, WGU Teachers College continues to grow and expand access to an increasing number of students. Today, WGU is committing to expanding its reach to include more pathways into the education professions, while still staying true to its past as the leader in teacher education.
This sector expansion includes programs in non-teaching roles such as the college's new MS in Learning Experience Design and Educational Technology, MS in Higher Education Leadership (coming soon), and starting in summer 2022, a direct enrollment into undergraduate non-licensure programs via the Bachelor of Arts in Educational Studies, or BAES.
The BAES provides a stellar and solid foundation for future education professionals who are opting for a different pathway than classroom teaching at this time in their career, but still want deep knowledge of pedagogy and a strong understanding of how learning happens. WGU offers the BAES with ten areas of emphasis from which to choose—including elementary education, special education, and secondary education.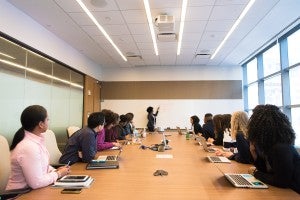 "There are many career pathways that require a bachelor's degree where a foundational understanding of education pedagogy, principles, and practices benefit the employee," said Dr. Elizabeth Allison, Program Chair, Elementary Education and Educational Studies. "From education support to foundations and policy work, to instructional design, tutoring, and educational technology, the career options are significant. Also publishing firms, non-profit outreach and many more fields are welcoming graduates with bachelor's degrees in educational studies. We also have learners that wish to move into graduate programs such as counseling, social work, or occupational therapy. Having an undergraduate degree which provides an extensive background in education is very beneficial for careers such as these." Other career tracks may include pathways into employer-based training in education, government, military, or healthcare roles.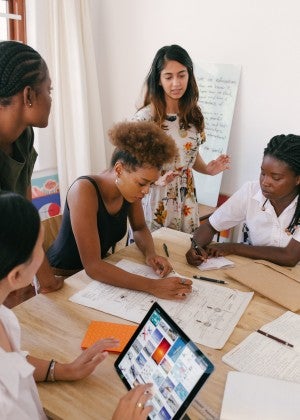 "We know from listening to our students, that some of them are very interested in the world of education, but do not express interest in a full teaching licensure program," said Allison. While most students coming into the WGU Teachers College are interested in initial licensure or graduate degrees to enhance their careers as teachers, the university seeks to serve those looking for other pathways into the education professions as well, including those who want to work for schools, colleges, and universities or educational organizations in support or service capacities.
"Our Initial Licensure Programs are highly respected, and we remain deeply committed to offering them to the thousands of students each year that are seeking to become licensed educators," said Allison. "Our graduates are so well prepared." 
"But the Initial Licensure Programs and their demonstration teaching components are a big commitment for those who may not need or want a teaching license pathway at this time," said Allison. "This led us to offer this new pathway. If a student later decides to pursue classroom teaching, they can return to WGU for a Master of Arts in Teaching with initial licensure."
Allison says there's been a high level of interest in this expansion from students interested in the previous stated career options, as well as others. "We've also had interest from parents doing homeschooling who wanted an undergraduate degree, and also wanted to know how to teach their children to be strong readers. This is perfect for them," said Allison. "Or adults looking to work for Head Start and other similar programs who require a bachelor's degree, but not a teaching license."
"If someone is working in a preschool with an associate degree, and needs the bachelor's degree to forward their career, this could be a great fit. Some charter schools and private schools require licensure, and some do not. We want to serve each student where they are on their career path in that moment," said Allison.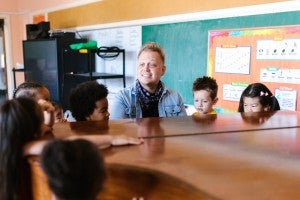 "At WGU we have a commitment to meeting each student 1:1," said Dr. Aaron Popham, Dean and Academic VP of the Teachers College. "We don't want to force a student to take more courses or clinical experiences than they need to pursue the career they want, but we want them to have the best education they can, to ensure they achieve their goals and enjoy success and the success of those they reach through their work in education-related roles. Students in the BAES will have early clinical experiences and can take advantage of our virtual reality and other simulations while they gain foundational knowledge and pedagogy to help them succeed in whatever educational role they chose for their unique interests."
"At WGU we focus a lot of our work on the dispositions we know are needed to be a successful teacher, and while most students can hone and develop that capability, not 100 percent of the students who start out in an initial licensure program end up deciding they want to be classroom teachers," said Popham. "This opens career options to them in other education professions that also have high demand right now and provides them a highly valuable bachelor's degree in the process. The bottom line is, at WGU we want to be wherever high quality, next generation teaching and learning is happening, and this degree program allows us to use our expertise to fill a substantial market need, while meeting students where they are in their quest to improve their career options and earnings while having a positive impact on their communities."
There are 10 areas of emphasis within the BAES portfolio of programs, and students can choose the specialization they prefer, based on interest and expertise.
Bachelor of Arts, Educational Studies Elementary Education (BAESELED) 
Bachelor of Arts, Educational Studies Special Education and Elementary Education (BAESSPEE) 
Bachelor of Arts, Educational Studies Special Education Mild to Moderate (BAESSPMM) 
Bachelor of Arts, Educational Studies Middle Grade Science Education (BAESSEMG) 
Bachelor of Arts, Educational Studies Secondary Biology Science Education (BAESSESB) 
Bachelor of Arts, Educational Studies Secondary Chemistry Science Education (BAESSESC) 
Bachelor of Arts, Educational Studies Secondary Earth Science Education (BAESSESE) 
Bachelor of Arts, Educational Studies Secondary Physics Science Education (BAESSESP) 
Bachelor of Arts, Educational Studies Secondary Mathematics Education (BAESMES) 
Bachelor of Arts, Educational Studies Middle Grade Mathematics Education (BAESMEMG) 
"The sector expansion that is a pivotal part of our five-year strategic plan allows us to lend our expertise in the education professions to open new career tracks, while keeping deep commitment on addressing the pressing teacher shortage," said Popham. "There are many ways to serve as an education professional, and we want to prepare all who have that calling so that they can be their best."
The BAES degree program opened to applications May 1. To learn more, and apply, access this webpage.