The Council for the Accreditation of Educator Preparation (CAEP) recently granted Western Governors University's (WGU) Teachers College with Advanced-Level accreditation, effective between Fall 2021 and Fall 2025.
The scope of CAEP's work is the accreditation of Education Preparation Providers (EPPs) that offer bachelor's, master's, and/or doctoral degrees, post-baccalaureate, or other programs leading to certification, licensure, or endorsement in the United States or internationally. CAEP's accreditation ensures that educator programs prepare new educators to know their subject matter, their students, and have the clinical training allowing them to enter classrooms and schools ready to teach and lead effectively.

"Since our inception 20 years ago, the Teachers College has been a leading innovator in next-generation teaching, offering competency-based online programs built for flexibility and student centricity," said Dr. Mark Milliron, Senior Vice President of WGU and Executive Dean of the Teachers College. "We're thrilled to be recognized once again by CAEP with this distinction, as we stay committed to ensuring excellence within our programs."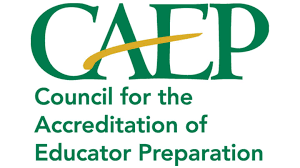 CAEP's standards for Advanced-Level accreditation flow from two principles: solid evidence that the provider's graduates are competent and caring educators; and solid evidence that the provider has the capacity to create a culture of evidence and use it to maintain and enhance the quality of the professional programs that they offer.
"CAEP advances equity and excellence in educator preparation through evidence-based accreditation that supports continuous improvement to strengthen P-12 student learning," said Dr. Christopher A. Koch, president of CAEP. "We value the important investment that WGU's Teachers College has made and is making in advancing the education profession."
For its recent successful CAEP accreditation cycle, WGU's Teachers College completed a program review, which included: a self-study review that organized evidence to make a case that it meets CAEP standards; a formative peer review exploring the quality and depth of the evidence; and a site visit by the peer review team who identified the extent to which evidence supports CAEP accreditation standards, including any particular strengths or deficiencies. As a result of these reviews, the Teachers College received full accreditation with no noted areas for improvement or stipulations from CAEP.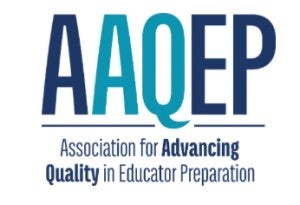 WGU's Teachers College programs continuously have been accredited since 2006. They are currently accredited by both CAEP and the Association for Advancing Quality in Educator Preparation (AAQEP), a prestigious combination of accreditations. WGU educator licensure programs' AAQEP accreditation acknowledges that the program prepares effective education professionals who continue to grow as teachers and leaders.
In the last 20 years, WGU's Teachers College has graduated more than 60,000 educators with licensed teachers in all 50 states, and currently enrolls more than 33,000 students. The college offers 11 bachelor's degree programs and 20 master's degree programs for teachers and leaders in K-12 and higher education. Based on an innovative competency-based education model that provides a student-centered Community of Care with a full suite of wrap-around support services and specialized faculty, the college enables students to progress through their courses as soon as they demonstrate skills mastery.
Learn more here about WGU's Teachers College and its academic programs.