Western Governors University was founded in 1997 by the governors of 19 Western states to provide high-quality, affordable degree programs in high-demand, high-growth occupations, with a particular focus on meeting the needs of underserved populations. In 2001, the U.S. Department of Education awarded $10 million to expand WGU and found the WGU Teachers College.
WGU Teachers College is now the largest college of education in the nation, with more than 60,000 alumni across the U.S. and more than 30,000 active students. Despite the challenges of the pandemic, the Teachers College graduated more than 12,500 students in 2020. 
A private, non-profit online university, WGU is based on an innovative competency-based education model that provides a student-centered Community of Care with a full suite of wrap-around support services and specialized faculty. 

WGU's Teachers College programs have been continuously accredited since 2006. They are currently accredited by both the Council for the Accreditation of Educator Preparation (CAEP) and Association for Advancing Quality in Educator Preparation (AAQEP), a prestigious combination of accreditations. CAEP's set of rigorous Teacher Preparation Standards were developed to ensure excellence in educator preparation programs. Additionally, WGU teacher licensure programs' AAQEP accreditation acknowledges that the program prepares effective education professionals who continue to grow as teachers and leaders. The larger university maintains regional accreditation from the Northwest Commission on Colleges and Universities (NWCCU).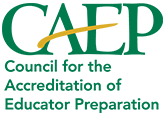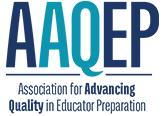 WGU Teachers College is a leader in STEM education and a top producer of math and science teachers throughout the nation. The National Council on Teacher Quality (NCTQ) ranked WGU's secondary math education program in the nation's top 1%. The WGU Teachers College currently offers 11 bachelor's degree programs and 20 master's degree programs for teachers and leaders in K-12 and higher education. The initial licensure degree programs can prepare students for licensure in all 50 states. One of many compelling facets of our offerings is the support of a nationwide Clinical Experience team that partners with thousands of schools and districts to ensure our students have access to local, high quality, on-ground research, capstone, clinical, and student teaching experiences.
Focused on equity and accessibility, the WGU Teachers College is second in the nation for combined graduate and undergraduate conferrals for students of color. It is in the top 1% of conferrals for Black and Hispanic/Latinx educators at both the graduate and undergraduate levels, according to the federal Integrated Postsecondary Education Data System (IPEDS).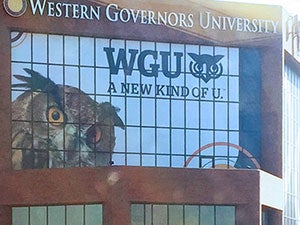 Today, the average debt of a WGU graduate is about half of the national average because WGU's diligence to maintain lower costs reduces the need to borrow. Students see a return on their tuition investment quickly—in approximately 1.5–2 years. Additionally, WGU funded $6 million in scholarships for Teachers College students in 2020. 
The Teachers College initial licensure programs are nationally recognized by TESOL (Teachers of English to Speakers of Other Languages), NCTM (National Council of Teachers of Mathematics), ACEI (American Association of Childhood Education International), NSTA (National Science Teachers Association), and NCTE (National Council for Teachers of English).
In 2020, WGU won the University Research & Review Best Value School for the 7th consecutive year and the U.S. Distance Learning Association 21st Century Distance Learning Award for the 10th time. Learn more about WGU Teachers College.
To read more about the Teachers College in practice, visit the Teachers College Learning Community at wgu.edu/learningcommunity.