With 25 years of experience training and placing teachers in classrooms across all 50 states, the WGU Teachers College has built strong relationships on ground with more than 2,600 school district partners. Recently, work with partners and governmental agencies in Iowa has resulted in a $12.8 million dollar grant-funded opportunity for districts partnering with WGU to address the teacher shortage in the Hawkeye State.
Key districts partnering with WGU have been approved with grant money coming from the state's allocation of the federal Elementary and Secondary Emergency Relief Fund (ESSER) and the American Rescue Plan Act funds which combine to provide the $12.8 million in grant funding for the project.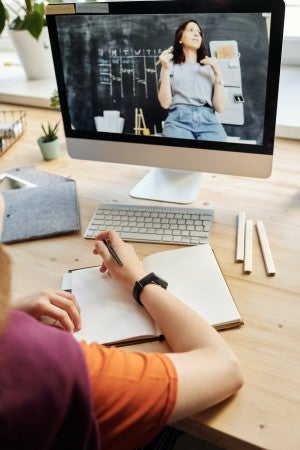 Approved districts are receiving funding through a grant filed by the Iowa Workforce Development Agency in collaboration with the Iowa Department of Education.
This new program will offer a High-School-to-Registered-Apprenticeship Program and ​a Paraeducator-to-Teacher Registered Apprenticeship Program that brings paraeducators through a flexible higher-education degree pathway to prepare them for licensure and classroom teaching.
WGU Teachers College is an approved provider for the higher education Paraeducator-to-Teacher segment, and will be training and preparing 150-200 paraeducators to be licensed classroom teachers over the two-year grant. WGU's Teachers College will be working with consortiums including more than 60 school districts in Iowa.
 Consortiums in the program are Waukee, Rural School Association of Iowa (RSAI) Consortium – Cherokee, the Southwest Iowa Consortium, and the Mississippi Bend Area Education Agency (AEA) Consortium – Davenport.
"As teacher shortages continue to impact schools and learning across Iowa, it's more important than ever we continue to help create pathways to affordable, flexible, high-quality college education for our teachers of tomorrow," said Dr. Terrance Hopson, Regional Vice President of Western Governors University. "This collaboration will further support our commitment to K-12 student success by preparing teachers for the classroom and equipping them with the skills they need to inspire and engage students."
Two Pathways for Teacher Development
The grant will fund two pathways for teacher development:
(1)  High-School-to-Registered Apprenticeship Program​
The primary goal of the High-School-to-Registered Apprenticeship program is to encourage a diverse body of Iowa high school students to begin a pathway to becoming educators in the state by enrolling in a registered apprenticeship program that combines on-the-job training with related instruction, building credentials toward an associate degree. The program will meet an immediate need for more paraeducators in Iowa classrooms while also paving the way for addressing the long-term teacher shortage in the state. Community College partners will offer an associate degree pathway to these high school graduates.​ The grant states "The High-School-to-Registered Apprenticeship program will be a two-to-three-year program that recruits students in their junior year of high-school to enroll as registered apprentices as paraeducators (Teacher Aide 1) while earning credentials toward an associate degree at a partner community college." Some of the 60+ districts among the consortium already have apprenticeship programs, and others are collaborating with IowaWORKS and other organizations and associations to build them.
(2)  Paraeducator-to-Teacher​ Program
The primary goal for the paraeducator-to-teacher program is to increase the number of qualified, credentialed teachers in the state of Iowa by recruiting a diverse group of existing paraeducators to participate in a program during which they will obtain credentials needed to gain their bachelor's degree in initial licensure education programs from the WGU Teachers College. Paraeducators will develop required competencies through related training instruction (RTI) at Western Governors University and on-the-job training (OJT) as a paraeducator in an Iowa public school district. The grant will lead to a larger and more diverse education workforce for Iowa schools and open pathways of opportunity for other paraeducators to complete their bachelor's degree and become Iowa teachers.​
WGU a Strategic Choice for Partner
The grant explains the choice in WGU School of Education and Teachers College as the higher education partner in the program:
"Our choice of WGU as a higher-education partner is strategic. Unlike many other four-year universities, 72 percent of Iowa students currently enrolled in WGU work full-time.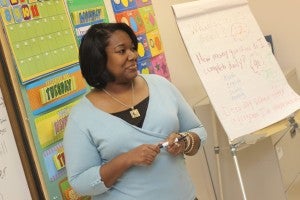 WGU understands the needs of working learners and its online and competency-based structure provides the greatest flexibility for paraeducators who will spend a significant part of their week engaged in their existing responsibilities as paraeducators. In addition, 69 percent of Iowa students at WGU come from one or more underserved populations. The diversity of students represented at WGU has made the university attentive to the particular needs of historically underrepresented populations."
Prestigious Accreditation
In addition, WGU Teachers College has the rare distinction of being accredited by both the Council for the Accreditation of Educator Preparation (CAEP) and Association for Advancing Quality in Educator Preparation (AAQEP), a prestigious combination of accreditations. CAEP's set of rigorous Teacher Preparation Standards were developed to ensure excellence in educator preparation programs. Additionally, WGU teacher licensure programs' AAQEP accreditation acknowledges that the program prepares effective education professionals who continue to grow as teachers and leaders.

"The paraeducators working in these Iowa schools are serving critically important roles for the teachers, students, and administrators, and the last thing we want to do is take them out of the classrooms," said Dr. Mark David Milliron, SVP of WGU and Executive Dean of the School of Education. "We see this project as a perfect fit to move these paraeducators into our flexible, personalized learning model. By doing so, we can keep their talent in these classrooms as they grow their expertise and knowledge. They will enhance their career opportunities and contributions all while preparing to become next-generation licensed classroom teachers."
The grant will assist with paying for the WGU tuition for paraeducators in the Initial Licensure Programs and provide funding assistance to help schools pay the paraeducators' wages while working in the classrooms. Through the grant program, school districts will be required to partner with local community colleges or four-year colleges/universities to provide the required education and training. The Department of Education and the Iowa Workforce Development Agency will provide up to $40,500 over a three-year period for each high school student that completes the Paraeducator Certificate or Associates degree model. The DOE will provide up to $47,000 over a two-year period for each paraeducator that completes the bachelor's degree model. Funding will support:  
Tuition and fees up to $7,000/year for up to three years at a community college.
Tuition and fees up to $17,000/ year for up to two years at a public or private four-year college/university.
Hourly rate of $12 for high school aides while still in school and 50% of wages that districts currently pay for aides and paraeducators for up to 30 hours per week for 36 weeks. 
Grant Participants/Recipients
WAUKEE​
Waukee Community School District (CSD) 
 ​
RSAI CONSORTIUM - CHEROKEE
Algona CSD​
Audubon CSD​
Bedford CSD​
Bellevue CSD​
Calamus Wheatland CSD​
CAM CSD​
Central CSD​
Cherokee CSD​
Coon Rapids Bayard CSD​
Eagle Grove CSD​
East Marshall CSD​
East Mills CSD​
Edgewood-Colesburg CSD​
Fairfield CSD​
Glenwood CSD​
Greene CSD​
Griswold CSD​
Harlan CSD​
Kingsley-Pierson CSD​
Knoxville CSD​
Marshalltown CSD​
Mt. Ayr CSD​
Nodaway Valley CSD​
Northeast CSD​
Osage CSD​
Riceville CSD​
River Valley CSD​
Sidney CSD​
South Page CSD​
Westwood CSD​
 ​
SOUTHWEST IOWA CONSORTIUM-AHSTW
(Avoca, Hancock, Shelby, Tennant and Walnut)
AHSTW CSD
Atlantic CSD ​
Central Decatur CSD
Clarinda CSD ​
East Mills CSD
E-EHK CSD
Fremont-Mills CSD
Glenwood CSD ​
Griswold CSD ​
Harlan CSD ​
KM-M CSD ​
Lamoni CSD
Lenox CSD ​
Logan Magnolia CSD
Missouri Valley CSD ​
Riverside CSD ​
Sidney CSD
South Page CSD
Stanton CSD
Treynor CSD ​
Tri-Center CSD
Woodbine CSD ​
 ​
MISSISSIPPI BEND AEA CONSORTIUM-DAVENPORT
Bellevue CSD
Bettendorf CSD​
Calamus-Wheatland CSD​
Clinton CSD​
Davenport CSD​
Muscatine CSD​
North Scott CSD​
Pleasant Valley CSD​
West Liberty CSD​