What is Character Education?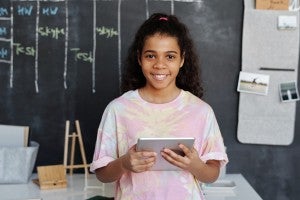 Character education is a term used to describe curriculum and activities that help learners (young and old) develop ethical values and virtues.
It is focused on key pillars including respect, responsibility, fairness, citizenship and civic virtue, trustworthiness, and caring as demonstrated through empathy and compassion. 
The reason character education is so important is because it helps people make conscious decisions about their thoughts, actions and deeds in a way that reflects ethical values, benefiting that person and those with whom they engage. As James Arthur from the Jubliee Centre says, it prepares students to "Live well in a world worth living in."  
Character Education for a Better Society
The Teachers College at WGU is deeply involved in character education work as part of our Character Education for a Better Society (CEBS) project. The goal of the CEBS project is to be a catalyst to both individual and societal flourishing by developing and delivering online competency-based professional learning programs in character education. These programs will prepare and support K–12 educational leaders and teachers in creating school cultures that cultivate, value, and celebrate teachers and students of character.
Thanks to the Kern Family Foundation's support of our CEBS project, WGU Teachers College is honored to contribute to thriving school communities of character by offering online competency-based education to educators, schools, and communities, as well as the students and families they serve.
We are offering a program to principals and teachers to help them effectively build schools of character. Link to this page to download the program packet and learn more about our approach and the program outcomes. Registration is open for upcoming cohorts. Read our featured article here in the Learning Community for an overview of the character education program for educators in practice.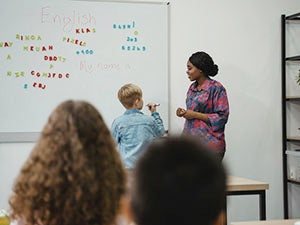 ---
Other Character Education Resources
Our team has curated the following open resources for you to access and share with your classrooms and your communities. Check back often as we'll continue to add to this list. 
In "The Case for Character Education" (above), Dr. Marvin Berkowitz, Center for Character and Citizenship Co-Founder at the University of Missouri – St. Louis, makes the case for serving students' best interest by ensuring they are not only learning facts, but also becoming students of character.
Another great watch is this video: "What if the Answer Was Character All Along?" Listen as principals from National Schools of Character talk about the importance of character, and the human side of learning in classrooms that extends beyond report cards to helping children learn how to care for themselves, each other, and the communities in which they live. 
---
Resources from the Jubilee Centre for Character and Virtues
The Jubilee Centre (Birmingham, UK) is a global leader in character education that pioneers interdisciplinary research, training, and publications. The following are three very useful resources for educators interested in building character education programming and projects.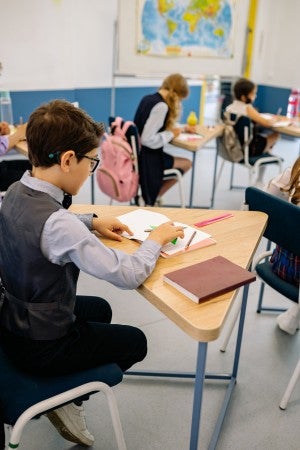 A Framework for Character Education in Schools
The authors state the purpose of this framework as a way to provide a rationale and practical outlet for the interest that schools show in the character development of their students.
From the Jubilee Centre's Director James Arthur, this paper makes the case for the intentional and organized teaching of character and moral development.
This paper from James Arthur reflects on what virtue is, and offers advice on how to acquire and nourish it.
---
Teaching Character - The Other Half of the Picture with Andrew Sokatch
Co-Founder of the Character Labs, and current Senior Program Officer of the Bill & Melinda Gates Foundation, Sokatch provides memorable story telling about parallels between teaching his son to ride his bicycle and the teaching of character. He also looks at character through the lens of scientific research. Check out his advice about WOOP -  a quick goal attainment strategy teachers can use to help children adopt a process of Wish - Outcome - Obstacle - Plan.
---
Building a School Like a Tight-Knit Family
This fascinating article and three inspiring videos explore the exceptional work happening at Springfield Renaissance School in Massachusetts where every student is part of a "crew" which provides students close ties to at least one adult and 12 peers who support and challenge them. Learn how this school is creating classrooms that are thriving communities based on a culture of mutual respect. 
---
Student Perspective on Character
Now for a look at character through a student's eyes. Listen and watch as Kyla shares her perspective on three character traits: respect, responsibility, and kindness. 
---
Students Discover the Power of Gratitude on a Community
In this powerful video, a 6th grade teacher shares that she was seeing students leaving discouraged at the end of long days. She implemented a gratitude journal exercise where students log three things they are grateful for from that day. The results left students feeling empowered and optimistic. Explore how this school, its students, and the larger community came together in the process.
---
Why a Good Teacher Should Be a Wise Teacher
From Knowledge @ Wharton: Regaining People's Trust, Co-Author of Practical Wisdom, Barry Schwartz champions that "We will never get what we need or want by relying on rules and incentives. You need people of good character who want to do the right thing because it's the right thing." Watch or read Schwartz's paper on this topic here to learn more about what he has to say about the benefits of doing the right thing.