This article was updated in January 2023.
What is Character Core and the Character Focused Approach?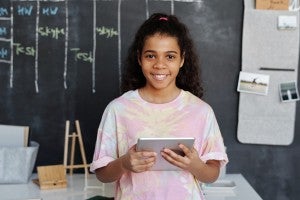 At WGU we define character as a collection of qualities that support individuals to thrive and contribute positively to the communities in which they live, learn, and work. These character qualities which are developed over time through life experience and learning include vital qualities such as curiosity, civic engagement, inclusion, compassion, courage, creativity, humility, and more.
WGU places an intentional focus on character because we recognize the importance of cultivating knowledgeable professionals who are also caring and ethically guided individuals who will positively impact their communities. Research indicates the intentional focus and nurturing of character makes a profound difference on society as a whole.  (Arthur, 2003; Berkowitz, 2021; Lickona, 2004; Ryan & Bohlin, 1999).  
At WGU, character is at the core of who we are, what we do, and how we do it. The success and well-being of individuals and communities are our highest priorities and why we exist, as illustrated by WGU's mission to "change lives for the better by increasing pathways to opportunity".  The Character Core project at WGU champions character development within university, K-12, and workforce settings to catalyze healthy learning and working environments and thriving communities. Key Character Core initiatives include a character focused Professional Learning  program for K-12 education leaders and teachers, the intentional integration of character into our WGU degree programs and culture, and a character skills collection composed of over 511 character rich skills.
Our Unique Framework for Character Development
In the field of character development, terms such as Character Education are used.  Here at WGU, we have instead created an innovative and integrated framework for character development known as the Character Focused Approach. The Character Focused Approach is a community-wide effort that supports healthy learning and working environments by intentionally promoting character throughout K-12, higher education, and workforce communities.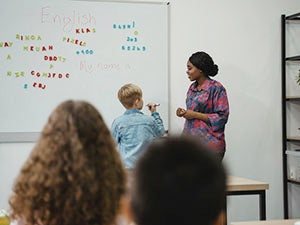 Healthy learning and working environments are safe environments that support the academic, physical, psychological, and social well-being of learners, staff, and communities. Our framework for character acknowledges the interwoven nature of character development with other domains such as dispositions, ethics, next-generation education, and Healthy Learning pillars such as social-emotional learning, diversity equity and inclusion, mental wellness, and meeting basic needs. The majority of the 28-character focus qualities in the Character Focused Approach Framework are directly aligned with these other vital domains.
---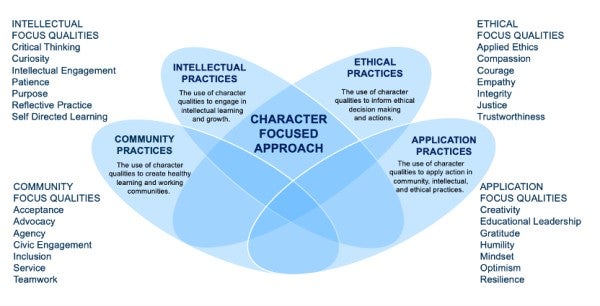 COMMUNITY PRACTICES: The use of character qualities to create healthy learning and working communities.
INTELLECTUAL PRACTICES: The use of character qualities to engage in intellectual learning and growth. 
ETHICAL PRACTICES: The use of character qualities to inform ethical decision making and actions. 
APPLICATION PRACTICES: The use of character qualities to apply action in community, intellectual, and ethical practices. 
---
We are offering a Character Professional Learning micro-credential program to K-12 principals and teachers to help them effectively build schools of character. Link to this page to learn more. Registration will soon be available for upcoming cohorts. Read this article for a sneak peek into the actual learnings from participants in this program and see how this program can help you reach your goals. Take the first step to a healthier, happier, more productive school community.
---
Other Character Resources
Our team has curated the following open resources for you to access and share with your classrooms and your communities. Check back often as we'll continue to add to this list below... 
---
What if the Answer was Character All Along?
In this video: "What if the Answer Was Character All Along?" Listen as principals from National Schools of Character talk about the importance of character, and the human side of learning in classrooms that extends beyond report cards to helping children learn how to care for themselves, each other, and the communities in which they live. 
---
Teaching Character - The Other Half of the Picture with Andrew Sokatch
Co-Founder of the Character Labs, and current Senior Program Officer of the Bill & Melinda Gates Foundation, Sokatch provides memorable story telling about parallels between teaching his son to ride his bicycle and the teaching of character. He also looks at character through the lens of scientific research. Check out his advice about WOOP -  a quick goal attainment strategy teachers can use to help children adopt a process of Wish - Outcome - Obstacle - Plan.
---
Building a School Like a Tight-Knit Family
This fascinating article and three inspiring videos explore the exceptional work happening at Springfield Renaissance School in Massachusetts where every student is part of a "crew" which provides students close ties to at least one adult and 12 peers who support and challenge them. Learn how this school is creating classrooms that are thriving communities based on a culture of mutual respect. 
---
Student Perspective on Character
Now for a look at character through a student's eyes. Listen and watch as Kyla shares her perspective on three character traits: respect, responsibility, and kindness. 
---
Students Discover the Power of Gratitude on a Community
In this powerful video, a 6th grade teacher shares that she was seeing students leaving discouraged at the end of long days. She implemented a gratitude journal exercise where students log three things they are grateful for from that day. The results left students feeling empowered and optimistic. Explore how this school, its students, and the larger community came together in the process.
---