Highlighting WGU Efforts to Address the Teacher Shortage
In celebration of American Education Week this month, and more than 20 years of the WGU Teachers College educating the next generation of educators, here is a glimpse into a handful of recent WGU Loves Teachers scholarship winners. Each student and his or her story is unique. WGU believes that these working adults who aspire to be teachers should have barriers removed from pursuing that pathway. To help, WGU funded $6 million in scholarships for Teachers College students from all over the U.S. last year. This year, WGU is offering two scholarships for future educators. Read more about these scholarships here in the WGU Newsroom. 
Today, WGU Teachers College has more than 60,000 graduates across the U.S. See the map below for state counts as of August 1, 2021. Since then, WGU has graduated more than 6,000 additional future educators. In the regional excerpts that follow, we've highlighted just one or two from so many scholarship winners in each region so you can see what inspires them to do the hard but rewarding work of becoming a teacher.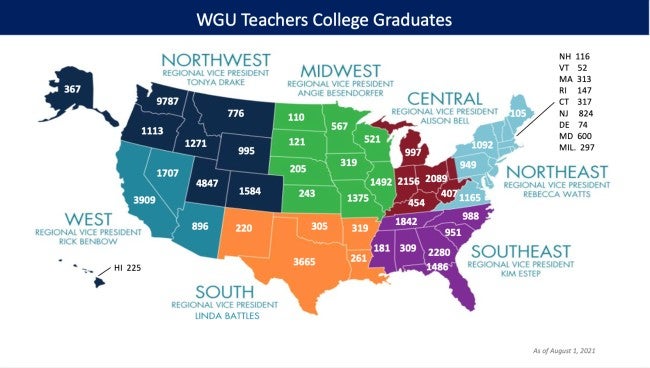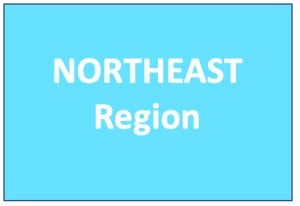 Program: Master of Arts in Teaching, Elementary Education

In Her Own Words:
"My interest in education emerged as a child. I was passionate about reading, writing, and learning until the 8th grade, when I began to struggle with retaining information. 
I found my way back to embracing learning after giving birth to my son as a single mom at 20-years-old. I wanted to instill a love of learning in him. I saw a bachelor's degree as our north star and began a journey riddled with guilt and frustration that was placed on hold several times with menial wages and growing debt. Eventually, I succeeded and graduated from Baruch College. I felt elated. I began working in the foster care system and noticed parents having difficulty helping children with their studies. I often found myself modeling techniques for parents and realized I had a knack for coaching and a love of teaching. I lacked the self-confidence to see myself as a teacher – a role I thought only applied to the gifted. But after several years, I found myself working as a literacy tutor for dyslexic students, and I realized my teaching skills and my confidence have drastically improved. As a literacy tutor, I work with a variety of students from around the world. Every time I aid students in their progress, I, too, am progressing. I love the hands-on learning that we employ on a regular basis."
Why We're Cheering for Kristine:
Kristine wants to pursue her master's degree so she can teach core subjects and ultimately take her career to the place where she is a literacy specialist helping more students achieve subject mastery. Her interest in differentiated instruction will set her up to help meet her students where they are on their unique learning journeys. We think her passion and growing expertise will open many pathways for her students.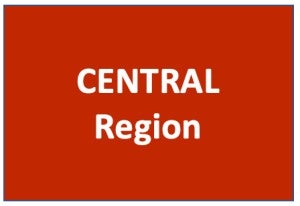 Program: Master of Science, Curriculum and Instruction

In Her Own Words:
"I never dreamed that I would become a teacher. I hated school as a child and young adult. After graduating high school in 2005, my parents pushed me to attend college even though I was undecided.
I took some general classes and thought about going into business and accounting, but that felt boring to me. About a year after starting college, a few of my friends and I started volunteering at a local community center. We mentored at-risk middle school children. That is where I found my passion. Helping young adolescents is my calling. I have taught for ten years now, and I cannot imagine doing anything else. My job can get hard at times, but it is worth it. It is very fulfilling, giving me a bigger purpose in life. I genuinely want to help others. For me, teaching is more than just academics. I focus on teaching the whole child. Middle school kids need unconditional love, understanding, patience and a lot of grace. My short-term goal is to learn new strategies for improved classroom instruction. My long-term goal is to use this master's degree to become a Curriculum Coordinator in my school district."
Why We're Cheering for Kylee:
Kylee's pathway to teaching was a hard one that left her with empathy for students who may have depression or anxiety about learning. Her commitment to helping each student succeed, and her personal passion for constantly improving the curriculum is exciting. Now that her children are grown, she is focusing on her own personal goals and plans to use this degree to build her knowledge and skills to elevate her career and her school district.
Program: Master of Science, Curriculum and Instruction

In Her Own Words:
"As a classroom teacher, the 2020-2021 school year has been a time of change and innovation. This year, I have had to develop a new curriculum as well as determine new methods of presenting instruction,
such as utilizing the workshop method and other blended learning strategies. As a leader of the seventh-grade Science team, I guided collaboration with my team as we discovered and implemented creative teaching strategies with both face-to-face and online learners. I became more tech-savvy by using software programs such as Screencastify, Nearpod, EDpuzzle, Masteryconnect, and more. An additional challenge I faced during this year was having five students who spoke only Spanish. I had to create materials for them that were translated so that they could learn the content while simultaneously improving their English. When students had a need, I was determined to address it with new teaching materials, including getting approval for an add-on to translate Google slides. I developed pre-assessments, formative assessments, mid-unit tests, and post-assessments to gauge student mastery of my instruction. The data gathered was used to determine where students needed more help and guided future instruction. I feel that despite this year being very tough, I learned a lot and grew exponentially as an educator."
Why We're Cheering for Melina:
Melina's resilience and creativity are commendable and inspiring. Growing up with two parents who quit school in middle school, she lived with constant evictions and reliance on food banks. School became her place of solace, and in it she found her ability to lead herself out of poverty. She graduated high school with little family support and went on to get an associate's degree, thanks to a scholarship. She decided to pursue her bachelor's in education and graduated Summa Cum Laude while also balancing raising a family of her own. She now wants to earn her master's degree to research and implement educational technology that will help students learn Biology. She wants to lead and teach fellow educators how to use all the tools available to help each student succeed, with the long-term goal of working at the district level to become an Instructional Specialist in Science.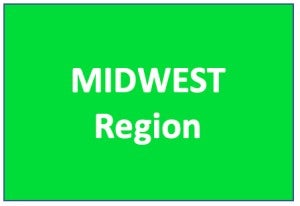 Program: Master of Arts in Teaching, Elementary Education

In Her Own Words:

"When I first went to college, I intended to get a bachelor's degree in Secondary Education – Mathematics. But at 19-years-old, I didn't feel mature or patient enough to become a teacher, so I switched to a social work program.
My work in social work has given me life skills. A year and a half after graduating, I felt like I was capable of the responsibilities of a classroom. I was given a unique opportunity to be an English teacher in Taiwan, and it turned into the best two years of my life. I've learned from working with students that if they have a problem, I have a problem. Being able to stop, listen, and try to understand what someone else is dealing with helps a lot in terms of building rapport, but also in finding a solution. I had a student who would get nervous speaking, whether it be in groups or one-on-one. I realized she would speak a little louder when we were both looking at a book. So, when I spoke with her, I started standing beside her instead of in front of her and looking just past her instead of at her. She was still shy, but she spoke a bit more loudly and clearly. I was also able to start understanding how she learned and interacted with people, and I could better gauge her understanding of the lessons.
After six months, I realized this was something I could do for a long time. I decided to get a master's degree to become the best teacher I could be. I moved back to the U.S. in August 2020 to start a graduate program. The experience I have teaching is single-subject classes that last from 40 minutes to three hours. A full school day teaching multiple subjects and engaging with students would be a new side to teaching and a definite challenge."
Why We're Cheering for Samantha:
Samantha had saved money for college and intended to enroll immediately upon returning to the states, but two days prior to her returning home, hurricane -level winds ripped through her town, causing harm to her family home. Her college money was diverted to helping her family find a safe place to live after the storm's damage. With her WGU scholarship, she is now enrolled and looking forward to her future as a full-time teacher.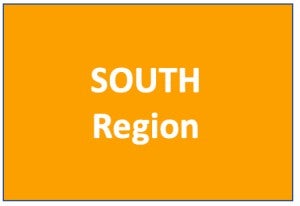 Program: Bachelor of Arts, Elementary Education

In Her Own Words:
"For as long as I can remember, I wanted to be a teacher. Playing school was one of my favorite activities growing up. Once I got into school, I loved helping those who didn't understand the task at hand.
My teachers would let me help, and nothing brought more joy than being able to make someone feel great about themselves when they finally understood something they were struggling with. My first attempt at college required me to take out a loan, and the load became too heavy, and I lost interest. I began failing classes and dropped out. Ten years after leaving college, I found out I was pregnant with a very complicated pregnancy and ended up delivering a two-pound baby who required interventions for the first four months. When she was eight months old, I took a leap of faith and enrolled in an associate degree program and later graduated with honors. I was hired by our school district to assist with children who struggle with Math. My reason for wanting to continue my education now is my daughter is turning three-years-old this year. I want to be able to motivate, love, encourage children and let them know the sky is the limit while also building a better life for my child. Helping children maximize their potential will always be my jackpot in life. I want to make sure all children feel welcomed in inclusive classrooms. Just because a child has ADHD or Dyslexia does not mean they can't learn."
Why We're Cheering for Brittany:
The perseverance Brittany showed in earning her associate's degree will serve her well as she works to complete her bachelor's degree, so she will have the training and skills to pursue her true passion of being a teacher and helping all children succeed. Her long-term goal is to become the best teacher possible, and then when she retires, she wants to open a home for teen moms, giving them support to pursue their dreams and goals.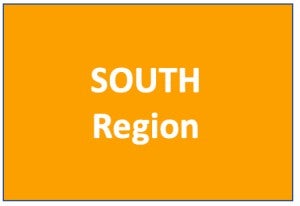 Program: Bachelor of Science, Mathematics
In His Own Words:
"I have taught music for almost 10 years now and see myself as an educator first and a musician second. 
As far back as my second year in high school, I would try and get my teachers to excuse me from class so I could go to the band hall and teach the younger middle school percussion students. I always felt it was my duty to pass on my knowledge and leave a legacy to those who came after me. During my final year in high school, I was taking Calculus Two dual credit and had developed a love for my math courses. When I transitioned into community college, my Cal-2 teacher hired me as his teaching assistant, and I worked in the math office grading papers and tutoring. Even though I was a music major at the time, I continued being involved in the math department as well and planned on possibly dual majoring. I love to teach. I've been teaching private music lessons since 2014, and always tell anyone who asks what I do, that I teach people. Music is just the vehicle I use to do that. I am very excited to finally get certified and be recognized as a teacher with this degree."

Why We're Cheering for Brandon:
In 2019, Brandon was surprised with a hyperparathyroidism tumor in his neck. Luckily, surgery was a success, and the tumor was removed and determined to be benign. He had to leave school and return to family. After a while, he got back on his feet and landed a new job teaching music. He and his fiancé discovered they were expecting their first son. It was an exciting time until days later when Brandon contracted COVID. After two months in quarantine away from his family and fiancé, and five days in a hospital oxygen unit, he has recovered. Now he's ready to focus on his growing family and his college degree so he can become an inspiring math teacher, and our guess is, also helping the band director.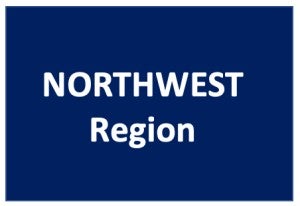 Program: Master of Science in Curriculum and Instruction

In Her Own Words:

"When I was in high school, I was chasing a dream to become a lawyer. I got a full-time job in a law firm and quickly discovered it was not as glamorous as I had initially thought. What stood out to me most was that I would be unable to help people in the way I had hoped.
Around that time, I began volunteering at an after-school program for at-risk youth. It was there that I discovered I was good at teaching. The students would come to the Center excited to learn and were happy to see me. I felt like what I was doing mattered. Watching a child learn how to read or helping them overcome a challenge they thought they couldn't overcome sparked a fire in me. This experience changed the course of my life, and I threw my heart, soul, and passion into teaching. Now, I use what I learned in the law firm to challenge students in their writing and with class presentations. I am grateful for the gift of teaching and hope to impact lives."
Why We're Cheering for Candace:
After escaping an abusive relationship with nothing more than a backpack, Candace started her life over and is working to create a safe and beneficial life for herself and her children. She wants to use her passion for education to help more people. She has long-term goals of becoming an administrator and wants to be part of a team of people leading curriculum design while running a school that puts children first. She would like to let any other survivors of domestic violence know that they can contact the National Domestic Violence Hotline at 800.799.SAFE (7233) to get connected to local support.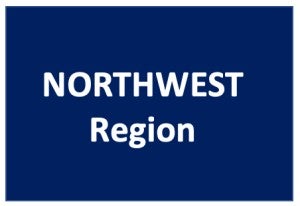 Program: Master of Arts in Teaching Science Education

In Her Own Words:
"I started college as a non-traditional student. I was working as a restaurant manager and realized that I wanted something different for my life. I decided I was going to be a dietician after a friend almost died from diabetes.
I worked on general education classes toward an associate's degree I intended to transfer, but I knew I needed some biology and chemistry classes if I wanted to transfer into a Dietetics program. So, a year into school I took my first Biology class. I loved it so much I changed my major! Because I didn't specialize in any one Biology program, I was able to take many classes to fit my passions, from learning about microbes and how to insert genes into prokaryotes, to studying the water in the tributaries of Salt Lake. It's interesting how much an understanding of Biology helps in everyday life. I currently work in food production, but during COVID realized in conversations with friends how little so many people know about viral structures and immune system functions. I wished people had learned Biology better in high school. About the same time, I began tutoring Science and Math to some friends' children who are in high school and discovered I really liked teaching them. Before when I dreamed of becoming a teacher life got in the way, but now nothing is going to get in the way."
Why We're Cheering for Kathleen:
A first-generation college student, Kathleen pressed hard to earn her bachelor's degree and move past a family held construct that did not value education and told her that her station in life was to be a wife and mother, and nothing else. When she wanted to go to college at 17, her parents refused to give her the tax return information to apply for FAFSA (federal financial aid), so she was not able to enroll. At 24, she found a way to attend college and began her bachelor's and persevered to complete. Now she is ready to earn her master's degree and we think her passion for Science education is going to ignite a thirst for learning in her students.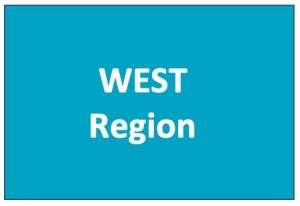 Program: Master of Science, Curriculum and Instruction

In Her Own Words:
"I have wanted to be a teacher from a very early age. There was nothing else I could see myself doing. I received my bachelor's degree in Education in 2011, and began teaching third grade.
Because of a relocation and some life circumstances, I took a six-year break from teaching. During this time, I felt so unfulfilled – my heart longed to be in a classroom. I returned to the classroom in 2020, during the heart of the pandemic. It was an unconventional year to decide to return to teaching. I believe that this year really cemented my love for teaching and my passion for providing students access to a quality education regardless of the circumstances. After having been out of the education field for so long, I came to realize that I desired to improve my instructional practices by pursuing a master's degree. I specifically felt inclined to pursue a Master's in Curriculum and Instruction because I would like to further my skills in designing effective and engaging instruction for students at all levels. After getting through this past year of teaching during a pandemic where I was required to provide virtual instruction for my third-grade students for the entire year, I realized that this master's program could help me evaluate and modify the curriculum I was using to provide the best possible education to the students I teach."
Why We're Cheering for Nicole:
So many teachers did their best to provide emergency remote instruction in the last two years. Still, as a college that has been training educators online for 20 years, we at WGU understand the difference in engaging online instruction and emergency remote instruction. We want to see more teachers express the desire to really understand how to engage students and differentiate instruction whether they are in the brick-and-mortar classroom or teaching and learning virtually. Nicole's desire to learn how to help students learn, regardless of where they are learning from, is inspiring.