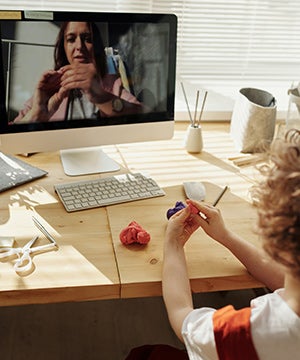 The pandemic forced educators from kindergarten through universities to rapidly empty their classrooms and pivot to remote learning to protect student and teacher health. While many initially thought we'd have a smooth return to classrooms this fall, the Delta Variant has presented us with other plans. 
Many educators began teaching remotely without having received any instruction on how to teach online effectively and in a way that engaged students and promoted the highest learning outcomes. To combat this glaring skills gap, Western Governors University is drawing upon its 20+ successful years of online education preparing future teachers, and is offering a four-course Next Generation Teaching Series to school districts across the United States.

The initiative involves a powerful partnership with Global Online Academy. "The Global Online Academy is deeply respected as one of the most prominent online learning catalysts for independent schools. They work with the most innovative private and international schools to help prepare their educator members to navigate this changing landscape," said WGU SVP and Teachers College Executive Dean, Dr. Mark David Milliron. "They began offering their Designing for Online Learning Course at the onset of COVID, and in short order had trained more than 35,000 educators and counting. We loved their work and began discussions to partner so we could offer a version of this four-course series to public educators in the U.S. By combining the GOA talent and content with our student-centered experience and reputation as the largest college of education in the country, school districts partnering to bring this series to their teachers get the best in an accessible, low-cost model that scales," said Milliron. 
"One of the problems with emergency remote learning is it does not take advantage of the known and proven best practices in online education, so this series aims to address this, quickly, so that students across the U.S. do not lose academic ground during these turbulent times," Milliron said.
The series is now available to K-12 educators from WGU. WGU may make the program available for K-12 leaders and educators in higher education as well, in the future. Students do not need to be admitted to WGU to enroll in these four courses. Educators can take the four asynchronous one-week long courses for professional development/CEU, and then if they choose to, go on and take an assessment which is evaluated by the WGU faculty evaluation team of experts. Those who pass the assessment are rewarded a credential in the way of a badge they can add to their resumés and LinkedIn profiles. 
"This is how we want to respond to the need to help quickly train thousands of teachers and leaders who now need to offer quality, engaging online or hybrid instruction. This program is one example of a postsecondary credential with labor market value (PCLV). They are part of a larger architecture that allows students to acquire knowledge, prove mastery, and build stacking credentials from programs with the highest academic integrity that also have positive employment value," said Milliron.
The four week-long courses include online content, discussions forums led by WGU faculty, and  an assessment scored by WGU faculty evaluators for those pursuing the badge. The series is designed to empower educators to meet the need to deliver quality online instruction, sooner rather than later.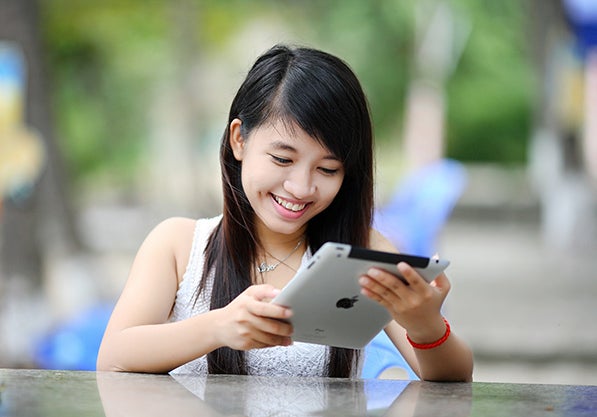 The series includes these four courses:
Course #1: Designing for Online Teaching K-12
Designing for Online Learning presents the fundamentals of designing online learning experiences. Learners will explore the fundamentals of designing online assessments and learning experience design. Teachers in the program will also learn strategies to build connections and relationships in an online environment.
Course #2: Learning Experience Design
Learning Experience Design presents how to build engaging, navigable, and student-centered online learning experiences. Learners will take a deep dive into design principles that support high-quality online learning.
Course #3: Designing for Assessment
Designing for Assessment supports educators who are interested in deepening their understanding of designing assessments for online settings. Learners will explore the fundamentals of designing for performance-based assessment, formative assessment, and feedback in online settings.
Course #4: Learner Agency
Designing for Student Agency explores how to promote student agency in online learning environments. Learners will explore resources and tools to effectively design for student agency in online learning through prioritizing clarity of learning goals and navigation as well as flexibility and support.
"This kind of program will empower teachers to reimagine what's possible in how they teach and reach their students," said Michael Nachbar, Executive Director of GOA. "Partnering with WGU allows us to bring this important work to a broader audience and make a powerful difference nationally."

Dr. Milliron agrees. "This Next Gen Teaching Series is a great way to help educators add necessary skills and improve their practice while enhancing the potential for learning outcomes. Done properly, online education has so much to offer our nation's public-school students during a time when they, and our teachers, need all the support we can give them," said Milliron.

To learn how your district can access this Next Gen Teaching series, request more information here.