Whether she is authoring columns for The Tennessean or HR-Professionals Magazine, participating in WGU's regional commencement ceremonies, or traveling across the state to build and foster partnerships, WGU Tennessee Chancellor Kimberly Estep seems to be everywhere.
So what does she do when she finally has a minute to herself? We caught up with Chancellor Estep recently to find out. Here are four things you may not know about the woman who has been at the helm of WGU Tennessee since its launch in 2013.


1) She is a huge animal lover. Dr. Estep is a proud mother of five pets: one dog and four cats! Ranging from ages 3 to 16, all of her cats have come in as rescues. A Weimaraner pup named Sam is the newest addition to the crew, and at nine months is already 60 pounds and quite a handful.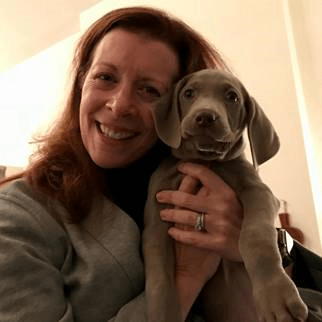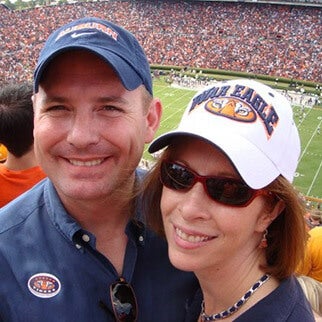 2) She was born and raised in Alabama. Dr. Estep was born in Ozark, Alabama, a small town in the southeastern part of the state. Her roots must have been strong as she also attended Judson College in Marion, Alabama, for undergrad and then went on to Auburn University, where she earned her master and doctorate degree. On most Saturdays in the fall, Dr. Estep can be found watching Auburn football games.
3) She is a musician. About nine years ago, Dr. Estep began taking organ lessons, and she earned the Service Playing Certificate from the American Guild of Organists in 2015. Now she plays occasionally at church. Always looking to stay busy, she hopes to become a full-time organist when she retires (which we hope isn't for a long time!)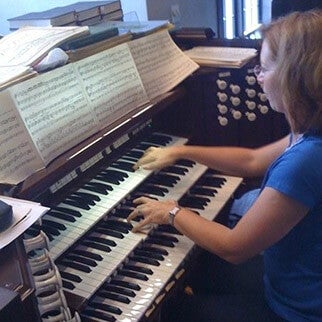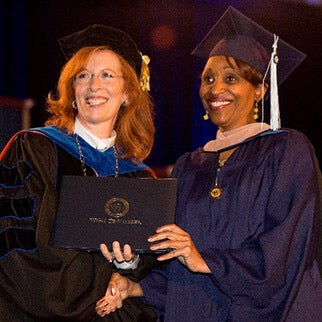 4) She does it for the students. Everyone who works in education has their own reason for getting into the field and Dr. Estep is no different. She first realized how rewarding being an educator could be when she started interacting with her own professors in school. "Knowing that our work has the power to transform the lives of our students, and of their children, their grandchildren and beyond" is what Estep said inspired her to work in higher education.
If you would like to know more about Dr. Estep's background, you can find her bio here and follow her on Twitter at @chancellorestep. While she has many hobbies and critters that occupy her free time, helping people reach their educational goals has always been Dr. Estep's passion and we could not imagine a better leader for WGU Tennessee.