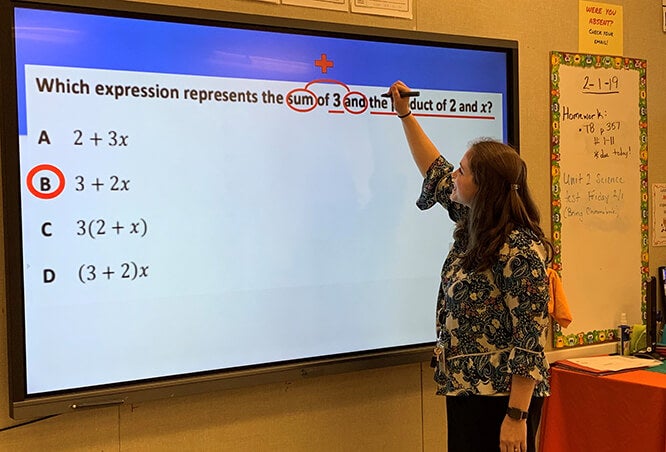 As a sixth-grade math teacher at Pigeon Forge Middle School in Sevierville, Tenn., Tiffany Beeler knows that learning can be a laborious process, but she always encourages her students to keep educating themselves, no matter what challenges they may face in their pursuit of knowledge.
Deciding to go back to school can be a bit daunting. But for Tiffany, going back to get her Master of Science in Curriculum and Instruction degree was about improving what she already does in her own classroom every day and showing her students the importance of education.
"For me, earning my master's was a catalyst to keep going and continue to perfect my career," Tiffany said. "It's wonderful how many doors have opened for me since earning my degree and how many others I get to help because of it."
Tiffany enrolled in WGU Tennessee in the spring of 2018, and thanks to the competency-based learning model, she was able to complete the program in just five short months. Before earning her master's, she obtained a bachelor's degree in K–6 education and an associate of science in teaching degree.
"I loved my experience at WGU Tennessee," Tiffany said. "Going back to school is hard for a full-time working adult. It was something I really had to motivate myself to do, but WGU Tennessee gave me the resources and extra push I needed to achieve my goals."
Over the next several years, Tiffany says, she plans to keep striving to do her best and continuing to grow professionally. She also hopes that earning her degree will inspire her students and other teachers toward a lifetime of learning.
"I always tell people at first going back to school seems overwhelming, but WGU Tennessee really designs their programs for working people like you and me to be able to afford and fit school back into our busy schedules," Tiffany said. "If I can do it, so can you."