The term "lifelong learner" describes WGU Tennessee graduate Rachel Shannon well. After graduating from a university in Middle Tennessee in May 2017, Rachel decided she was ready to pursue her Master of Business Administration degree from WGU Tennessee.
"I knew I wanted to continue my education when I graduated, but my alma mater didn't have a program that fit what I needed," Rachel said. "I love learning and have always wanted to go to WGU Tennessee because of the accelerated program. You have the ability to finish a course as quickly or slowly as you want and need. Being a working mom, that flexibility was important to me."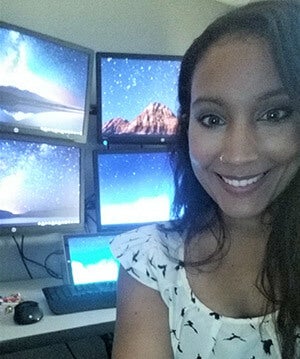 After five years of working in information technology, Rachel says she wanted to expand her business background. She graduated from WGU Tennessee in 10 months, and now, just weeks after graduating, she's already on the path to earning her Ph.D. in business with a concentration in information technology from University of the Cumberlands in Williamsburg, Kentucky.
"I decided while I was taking courses at WGU that I wanted to keep going," Rachel said. "Meeting the instructors at WGU who are experts in their fields and clearly love their jobs was so inspiring."
Rachel says the instruction and guidance of faculty at WGU Tennessee not only helped her with her coursework, but also shaped her career goals.
"I would like to work in the field as a data scientist and then teach as an adjunct professor or even full time someday," Rachel said. "Taking courses like Data-Driven Decision-Making that I can use every day in my job really made me fall in love with this type of work, and I would love the chance to help others do that."
While transitioning straight from a master's program to a Ph.D. program can be challenging, Rachel says the guidance from her program mentor helped her finish her master's degree and gave her the resolve to keep moving forward with her education.
"My student mentor had been a teacher for 30 years and just graduated with his MBA the year before, so he knew exactly what I was going through," Rachel said. "He was so encouraging, and it was extremely helpful to have someone who had already gone through the process giving advice and support."
She also gives credit to a Facebook group, WGU Accelerators, for inspiring and encouraging her throughout the process. Rachel says hearing the stories of other students' going back to school and earning their degrees, especially those earning multiple masters, helped motivate her to finish.
"I would encourage anyone thinking about going back to school to do it at WGU Tennessee," Rachel said. "Continuing education is so important in the workforce, where things are constantly changing, and it's always beneficial to keep learning and growing in your field."