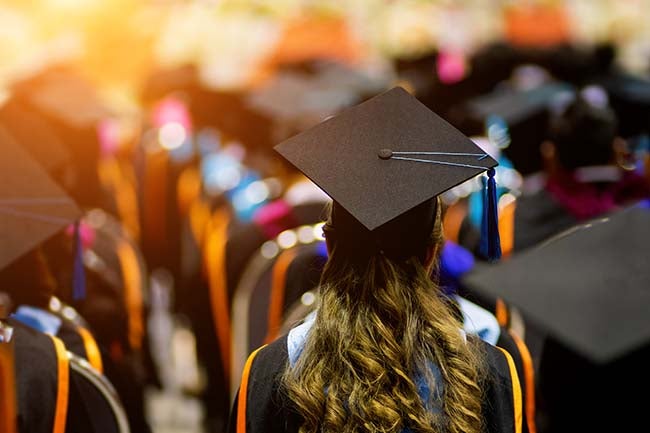 The breadth, depth, and quality of WGU Tennessee's impact cannot be merely reduced to numbers. WGU Tennessee's story is tied to the stories of our students and, ultimately, the measurable and immeasurable ways in which a degree can transform their lives. In the seven years since WGU Tennessee virtually opened its doors, however, we've reached several notable milestones:
Exceeding 4,400 students statewide
Having active students and graduates in all 95 counties
Awarding more than $3.3 million in scholarships to Tennesseans
And now, surpassing 6,000 graduates
WGU Tennessee first launched in 2013 on a foundational idea: to remove barriers to higher education for working adults. We were designed to be different, equipping students with the digital tools and flexibility necessary to achieving success, regardless of age, socioeconomic status, or schedule.

We've worked every day to improve quality and expand access to postsecondary educational opportunities, across the entire state of Tennessee. This mission is more crucial now than ever. As traditional brick-and-mortar universities face daily uncertainty amid a backdrop of a global pandemic, WGU Tennessee stands apart as a leader in the field of education. We know how to reach students and help them thrive in an online learning environment, because we've been here since the start. 

Back in 2013, we had only about 700 students. It's hard to believe that in just over seven years that has bloomed into 6,000 graduates and more than 4,400 current students—a more than 500 percent increase. This milestone makes us the third-largest private, nonprofit college in Tennessee.

We've stayed true to our student-focused principles by providing a dynamic, affordable option for working adults with the desire to further their education. As always, our students drive everything we do. We are consistently amazed at their dedication and enthusiasm as they pursue education and career goals.

And we're not done yet!