Life has changed for Shakera Baxter, of Dallas, since she enrolled as a WGU Texas student for the very first time in 2012. As the mother of three children, Shakera wanted to set the example that just because life doesn't always go as planned that doesn't mean you can't achieve your dreams. Shakera's dream was to be the first person in her family to graduate with a bachelor's degree.
That dream came true in 2013 when she not only earned her B.S. in Health Informatics degree (now called Health Information Management), but Shakera was a featured speaker during the WGU Texas 2013 Commencement. Her success didn't stop there.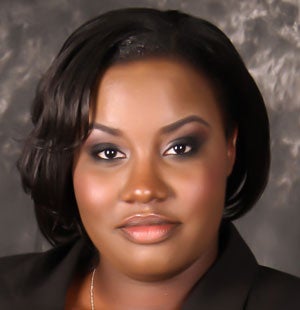 "After qualifying and passing a credentialing exam only eligible to those who have obtained a Commission on Accreditation for Health Informatics and Information Management (CAHIIM) accredited education, I got a $20,000 increase in income at my job," Shakera said.
Shakera wanted to move into a management role, so she decided to pursue her MBA Healthcare Management degree.
"The model at WGU Texas allowed me to accelerate," Shakera said. "With the support of my mentor and because of intense work on my part while raising three kids and working a full-time job, I was able to complete three and a half years of courses in one year."
Shakera graduated in 2015 and also earned the leadership position she desired, along with another $20,000 salary increase.
"Success is possible. Find your motivation. For me, it was my children," Shakera said. "I feel like I am a new person and an even better role model for my kids thanks to the degrees I earned at WGU Texas."