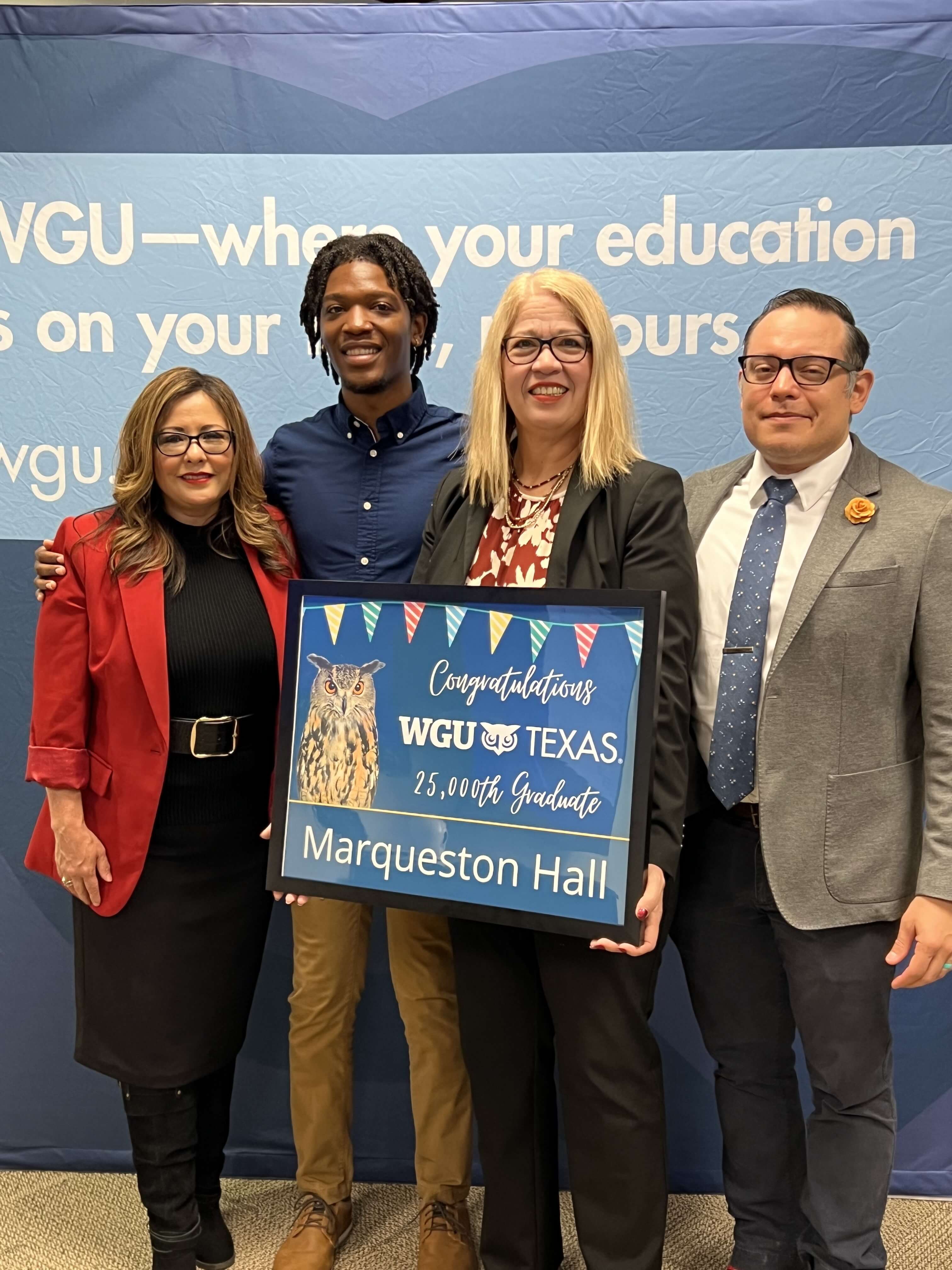 When Marqueston Hall graduated with his M.S. Management and Leadership, he became WGU Texas' 25,000 graduate, joining the more than 300,000 WGU graduates across the nation. Marqueston's educational journey is one of the many stories of WGU graduates we're celebrating to highlight these milestones.
Marqueston hails from a small town in Tennessee with a population of about 2,000. As the oldest of four, he strived to be a good role model to his siblings. "Coming from a small town in the south had its challenges, but I had a supportive family, and I hope one day that my siblings will also take on the world and have a great impact."
Before earning his degree, Marqueston worked at Nissan North America. His first leap of faith was making the decision to continue his education. He completed his B.S. in Psychology from Middle Tennessee State University, and gradually found that the field of human resources was his real career calling. On the way, he gained experience in employee relations, policy management, training and development, and team building—all transferable skills that are critical in moving him closer to his goals. "Human resources is my playing field, and I'm here to grow and develop in this career field I love," he said.  
Second leap of faith. In 2021, Marqueston started a new chapter in his life, relocating to Central Texas. A friend and WGU alumni had referred him to WGU Texas and after careful research, he found that WGU provided the perfect balance of reputable education and flexibility for someone who loved travel and worked full-time. With the move away from family and friends, he had to make new friends, create new experiences, and readjust to his life alone in a new city. He felt empowered by the move, by his decisions to return to school, and by this new chapter in his life.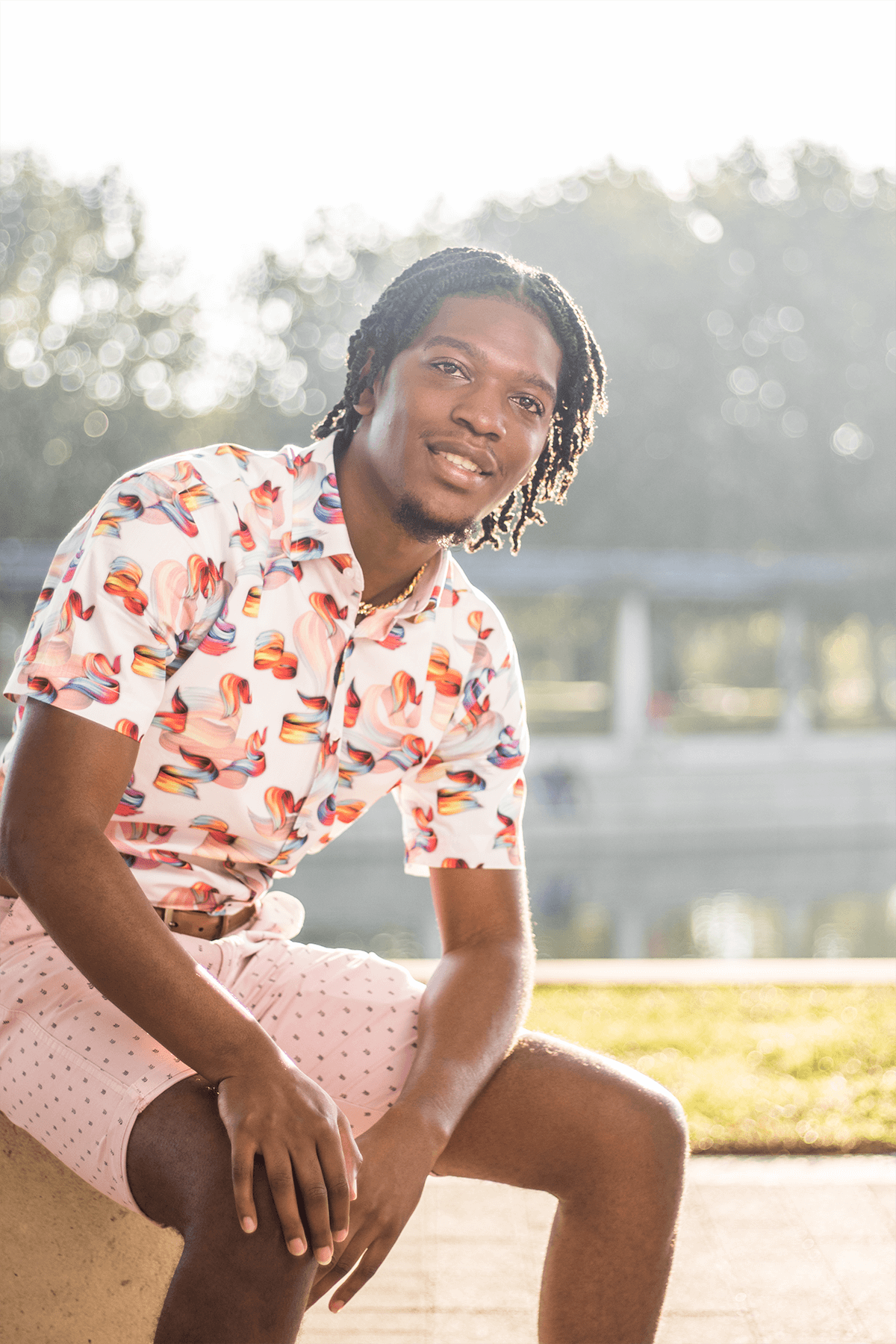 Marqueston enrolled in the M.S. in Management and Leadership at WGU Texas, but when a favorite uncle passed away in September 2021, he wasn't sure he wanted to pursue his degree after all. He took off a few months to reflect and heal, officially starting his program in March 2022. He was able to accelerate through the program to complete his degree in October. Marqueston credits being able to work at his own pace, the low-cost tuition, "no parking or hidden fees" that brick-and-mortar colleges may include, and the amazing staff for his success.
He also credits his program mentor, Ryen, as the key to his success throughout his MSML program. They touched base weekly, and she was able answer any questions he had. The mentor/student relationship was great as they shared laughs, discussed program progress, even talking about food. "She wanted to learn more about my background," he said. "One thing that made me really appreciate Ryen was our discussions about Juneteenth and the celebration Austin holds every year. This made me feel like she truly cared about me as a student, and more importantly, as a human," he said.
Now that Marqueston has his master's under his belt, it may be time for another leap of faith. He wants to travel more, see the world, and learn about different cultures—to add more people skills to his portfolio. He wants to land that ideal HR position at his dream company, to create a happy life and career.
If you enjoy working with other people, helping resolve conflicts, building teams, and finding new employees perfect for your organization, Human resources is an exciting and rewarding career that combines technical know-how with crucial people skills.
To learn more about WGU Texas' human resource and business degree programs, visit texas.wgu.edu/business. WGU's business courses offer real-world application, the ability to graduate faster, and industry relevancy so you can pursue your career goals.