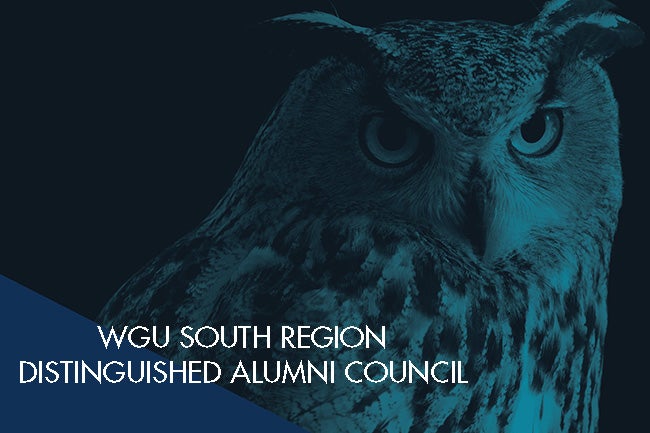 If you had a question about student life at WGU, these alumni are the expert source.
Established in 2022, the WGU South Region Distinguished Alumni Council helps chart the path of progress for WGU in Arkansas, Louisiana, New Mexico, Oklahoma, and Texas and provides strategic insights to Regional Vice President Linda Battles. Council members serve a four-year term. 

These alumni leaders were selected for their commitment to WGU's key beliefs and embody the leadership principles. They provide advice and service to increase awareness, reputation, visibility, and the impact of WGU by networking and advocating for equitable access to higher education. 
WGU is excited about the contributions these seven alumni will continue to make. WGU's alumni are the expert source and offer a unique perspective about what it takes to earn a degree online and as a busy adult learner. Through these extraordinary alumni, students will see themselves and be more closely connected to the WGU community. These seven alumni are eager to share personal stories about their educational pathway and the impacts on their careers and family: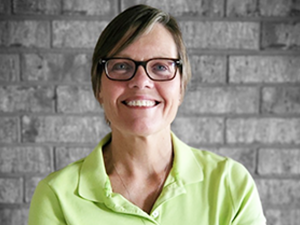 Paula Bradberry has more than 30 years' experience as a registered respiratory therapist in the healthcare industry and is Chief of the Respiratory Therapy Department for the Veterans' Health Administration in Amarillo, Texas. The hospital provides quality healthcare to inpatient and outpatient veterans. Despite the challenges of the pandemic, she successfully increased the department to fully staffed. Paula received her B.S. in Human Resource Management from WGU in 2019 and plans to continue her education by completing WGU's M.S. Management and Leadership program at WGU. Paula served for two years on WGU's Alumni Advisory Board. She lives in Amarillo with her husband and enjoys cruise vacations, painting and refurbishing furniture, and being a grandmother to three beautiful granddaughters.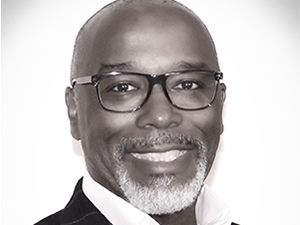 Gregory Glover is the Head of Business Development for the Washington Technology Industry Association, which offers Diversity, Equity, and Inclusion Center of Excellence (COE) solutions to foster a robust, equity-centered technology sector that empowers thriving communities. He has more than 25 years of sales experience in pharmaceuticals. Gregory earned his B.B.A. in Advertising from City University of New York (CUNY), Bernard M. Baruch College and M.S. in Management and Leadership from WGU. He also serves as a city council member for the city of Cedar Hill. Originally hailing from New York City, he and his wife Nedin now call Texas home. Together, they are the proud parents of five children and three grandchildren. Gregory is a tremendous believer in the power of education and the impact it has on his life.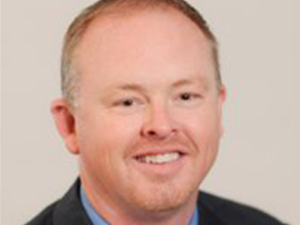 Richard Hightower has been an R.N. since 1994. He was a founding member of Homeland Security and a Chief Nursing Officer for the National Disaster Medical System. For the last five years, Richard has worked for the Veterans Hospital Administration, with deployments in Texas, Mississippi, and Louisiana. While at the University of Arkansas in Fayetteville, he served as clinical nursing instructor, teaching B.S.N. students and directed and managed student learning in the clinical setting. Richard worked for several hospitals across Arkansas in roles such as director of emergency management and emergency services and makes his home in the greater Fayetteville area.

He has served on numerous committees and received many awards for his work. In 2021, he received the award for Nursing Excellence. He was a member of the Sigma Theta Tau International Honor Society of Nursing and serves as an executive committee member of the Washington County Medical Reserve Corp. He earned his B.S.N. in 2015 and M.S.N. degree in 2017 from WGU.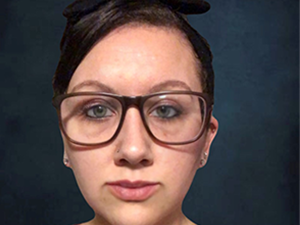 Alexandria Luevano graduated from WGU in 2021 with a B.A. in Educational Studies. She worked full time as a paraprofessional while ompleting her degree program. After graduating, Alexandria worked as an English Language Learner (ELL) Instructional Assistant and secured her first teaching job as a seventh-grade science teacher at Jenks Public Schools in Oklahoma. Alexandria is a single mother of two children with Autism. She is a non-traditional learner who was drawn to WGU because of the flexible schedule, affordability, and the accountability toward goals that her program mentor and course instructors offered.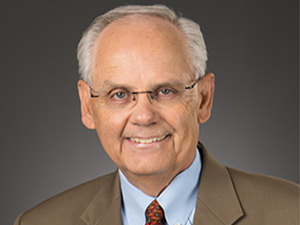 Brent Magers is Executive Associate Dean, School of Medicine and Chief Executive Officer of Texas Tech Physicians for the Texas Tech University Health Science Center in Lubbock, Texas. He oversees the day-to-day operations of the clinical enterprise and is responsible for financial, business analysis and revenue for the Lubbock campus, overseeing the opening of a $37 million Patient Pavilion and $6 million Center for Cardiovascular Health. He previously served as President of Texas Health Harris Methodist Hospital in Cleburne, managing 320 employees, where he was awarded the Top-Quality Award and the 'nurse friendly' designation from the Texas Nurses Association. He also served in leadership roles at Medical Center Hospital in Odessa and Methodist Hospital in Lubbock.

Brent is a college professor and was named a fellow for the American College of Healthcare Executives and Healthcare Financial Management Association. Among his achievements, he served on the ACHE Regents Advisory Council and as a member of the Frew Advisory Committee of Texas Health and Human Services Commission. He earned a B.S. in accounting from WGU, a B.A. in communication from Abilene Christian University, an M.S. in Healthcare Management from Trinity University, and an M.A. in Communication from Texas Tech.   
David Osborne is an IT professional with almost 15 years of industry experience. From 2007-2012, David served in the U.S. Marine Corps. For the last decade, he has been a Department of Defense contractor, working on various government projects. He is currently a Senior Consultant at Microsoft, with a focus on assisting U.S. military members transition to cloud technologies. David earned two degrees at WGU, a B.S. in Information Technology and an M.B.A., and says he is very proud of both. David makes his home in Oklahoma City.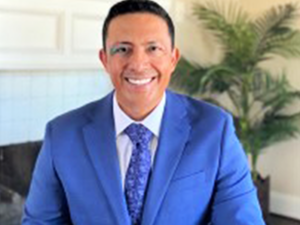 Richard Reyes is an accomplished strategic management and technology professional with domestic and international experience in interconnected information management disciplines. As Director of Information Technology at Globe Life in McKinney, Texas, he delivers leading-edge technology solutions. Richard has led large fulfillment initiatives that reduced time and effort to access information critical to decision-making. He served as CEO for Invocan Solutions and worked in IT for a variety of organizations across North Texas. He is a strong advocate for diversity and inclusion, and that the innovation necessary to deliver solutions to exceed customers' needs is best achieved by encouraging the unique differences, talents, and perspectives of each employee.

He lends his expertise in the areas of strategy, digital technologies, and culture as a frequent conference and guest speaker, and has published white papers and thought leadership articles throughout the U.S. Richard received his B.B.A. from Baylor University and earned his M.B.A in Information Technology Management from WGU.